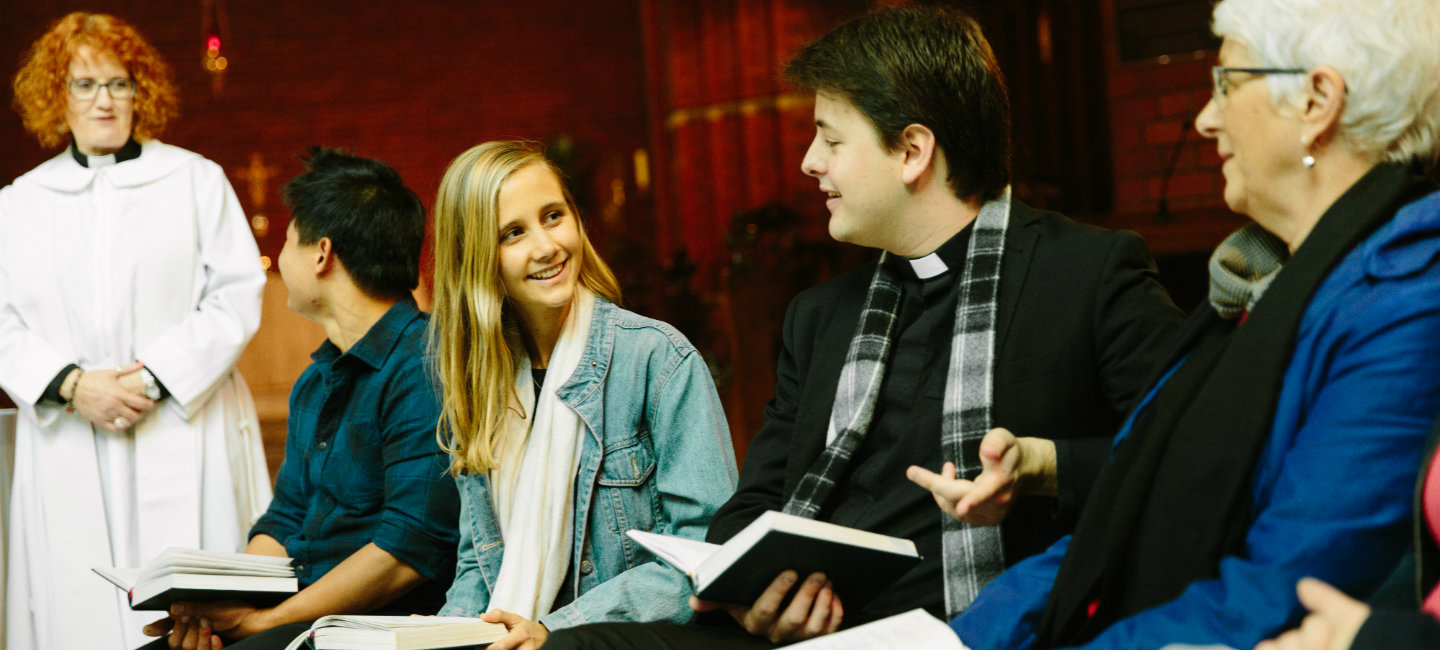 Field Education
Supervised Field Education (STFE) provides a framework for reflection, action and learning in ministry.
The STFE program offers Theology students an opportunity to participate in a ministry placement within a variety of contexts, including parish, agency and school, with a trained supervisor.
In addition to the placement component, the program includes participation in theological reflection in group and individual meetings with the STFE Coordinator, the Revd Dr Fergus King.

The focus of an STFE placement and its supervisory process is to:
develop skills for ministry that are appropriately adapted to the placement context
a capacity to reflect theologically on their ministry experience
integration of theological studies and ministry practice
gain an introduction to professional supervision.
The STFE learning process includes:
establishment of learning goals appropriate to each student's style and stage of learning and ministry context
encouraging a capacity for self-directed learning
reflecting critically on spiritual and personal development, as well as ministerial identity.
STFE can be undertaken for academic credit at two levels. It is a requirement for all ordination candidates.
Students may undertake a variety of minor or major placements at the request of their sponsoring diocese.
Major Placement: Usually in a Parish
One major placement mapping onto semester time (March-October, inclusive). It is usually in a parish setting, and involves students across the wide range of the public witness of the parish: the outreach, worship, learning, nurture, groups and committees, partnerships and prayer life of the community as it engages with the peoples of the local area in which it is set. Students usually are engaged on placement duties on Sundays and a weekday. A major placement may be included as a unit within a University of Divinity award.
Minor Placement: In a Different Context
A minor placement is a shorter immersion experience that involves the student in a setting different from that of the major placement. It may be undertaken in a sector ministry setting such as a school chaplaincy, hospital, a para-church organisation like the Brotherhood of St Laurence, or in a different parish. These usually occupy a four-week period.
Please note that candidates for ordained ministry are also required to undertake a further placement in Clinical Pastoral Education. CPE is not usually taken concurrently with any STFE placement because of the workload demanded.
CRICOS Provider No: 01037A (University of Divinity)