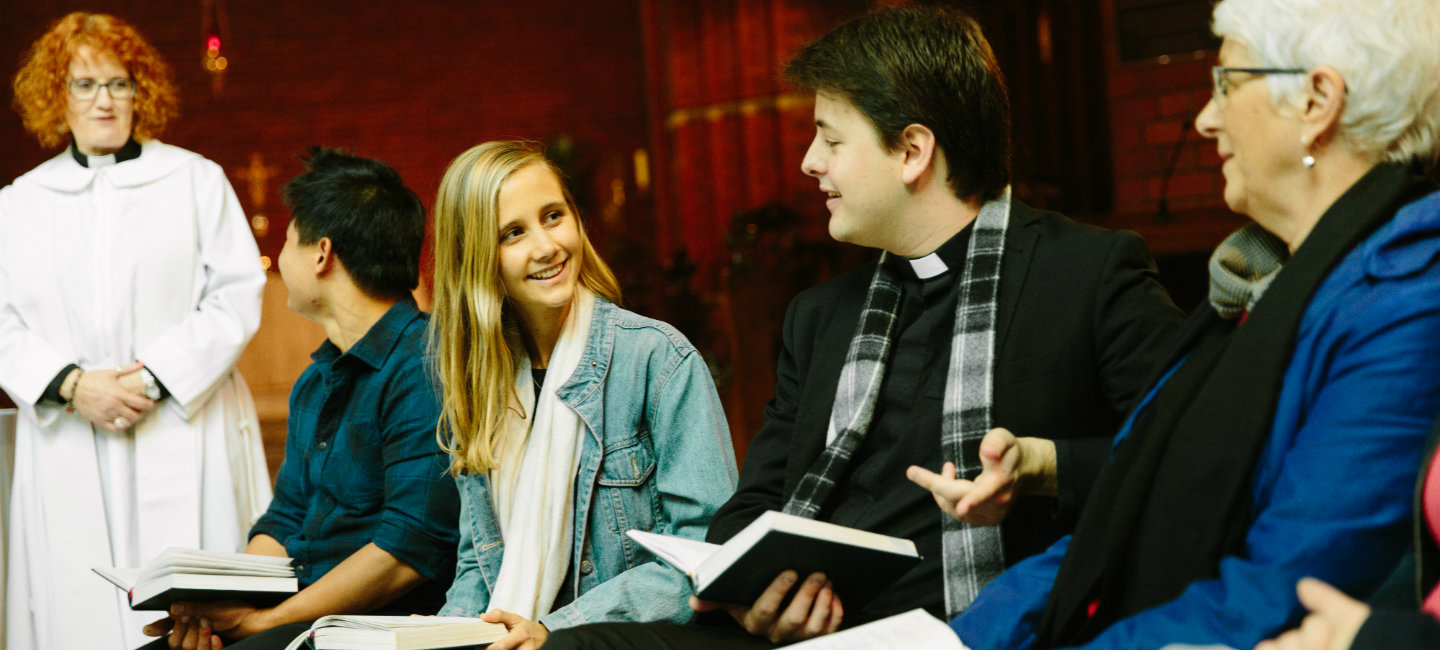 Open House
Discover your study options at Trinity College Theological School.
The Trinity College Theological School Open House gives you a glimpse into how studying with us can take your personal or professional theological journey to the next level.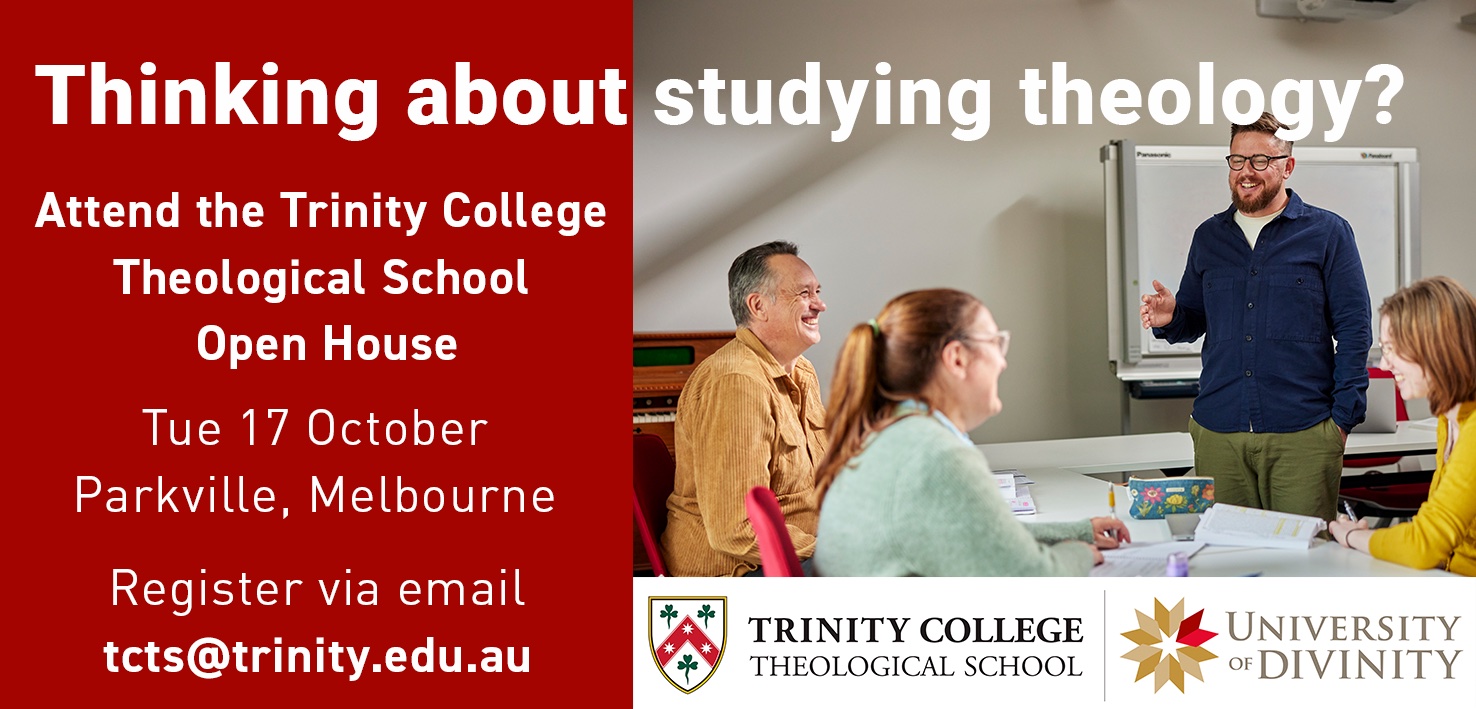 What can I expect from the Open House?
Our Open House, held Tuesday 17 October 2023 from 9am until 3pm, will help you make an informed choice about studying at Trinity College. You can meet with our faculty, see the campus, and discuss your study options:
an overview of the school by our Dean, the Revd Canon Dr Bob Derrenbacker
a tour of the (beautiful) Trinity College campus and the facilities you'll have access to (you can take a virtual tour here if you'd like a sneak preview!)
introductions by our world-renowned faculty
different courses, study paths and available scholarships
Even if you're not sure if Trinity College or theological study is for you, our Open House is a great way to get a taste of what we offer to help you choose the right path.
Schedule
To find the Trinity College Theological School, come through Gate C at 100 Royal Parade, Parkville. The #19 tram stops right out the front.
9am: Join us for morning prayer in our beautiful chapel.
9.30–10.40am: We'll have two demo classes to give you a taste of what studying with us will be like. These will be
Introduction to the New Testament
with
Dorothy Lee
and
The Church Under and Against Hitler
with
Mark Lindsay
.
10.45–11.15am: We'll take a morning tea break so you can meet some of our staff and existing students, and ask any questions you may have.
TBC: Visit to the Dalton
McCaughey
library, a short walk from Trinity.
12.45–1.45pm: We'll hold an afternoon class too, so you can join either the morning or afternoon program, or both. This class will be
Hebrew
with
Rachelle Gilmour
.
Want to know more about what we offer?