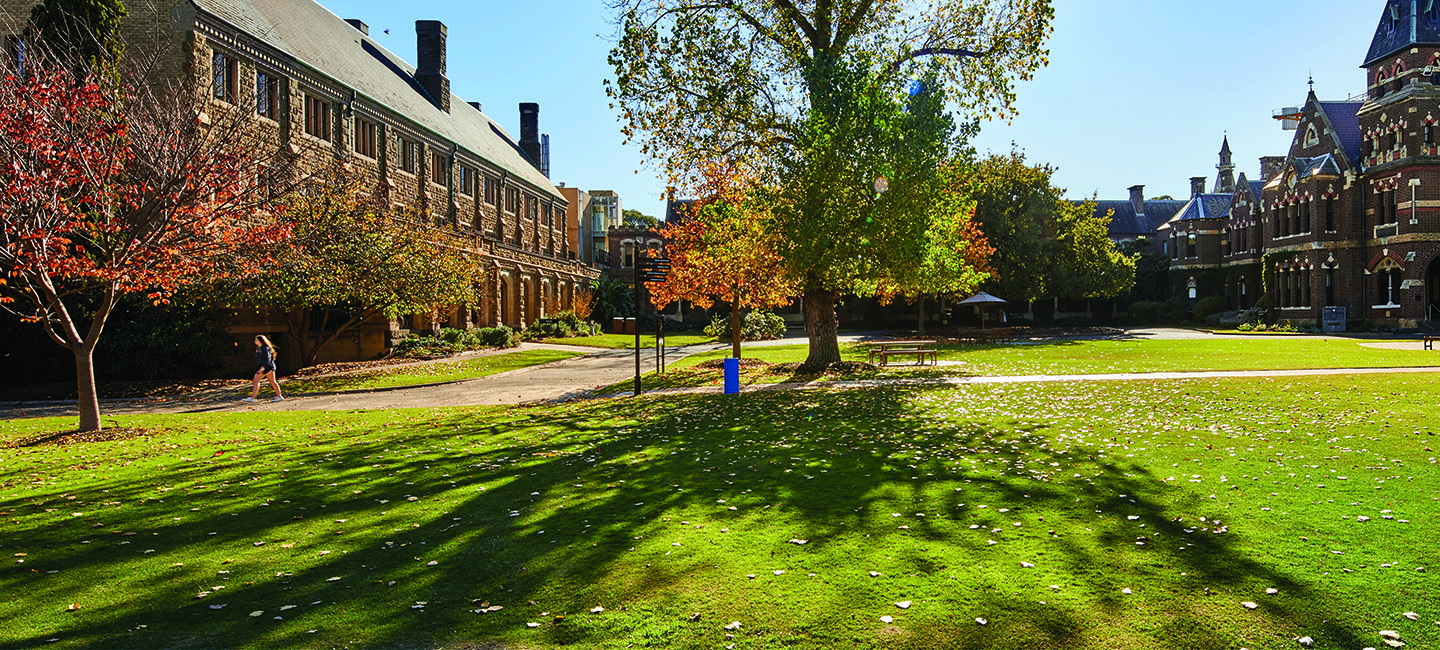 Senior Management
Trinity College's executive management committee is known as the Senior Management Team.
The Senior Management Team consists of the heads of each division.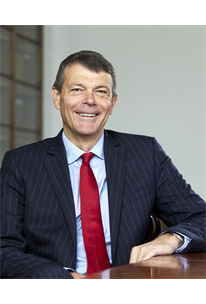 Warden & CEO
Professor Ken Hinchcliff
BVSc Melb, MS Wisconsin-Madison, PhD Ohio State
Ken Hinchcliff became Warden of Trinity College in September 2015 after serving as the Dean of the Faculty of Veterinary and Agricultural Sciences at the University of Melbourne. Prior to that, he was Dean of the Faculty of Veterinary Science from 2007 to 2014.
Ken graduated from the University of Melbourne with a Bachelor of Veterinary Science, and later earned a Master of Science from the University of Wisconsin-Madison and a PhD from Ohio State University in 1990. He was an academic in the College of Veterinary Medicine at Ohio State University from 1990 to 2007, rising to professor. At the University of Melbourne he led the formation of the joint Faculty of Veterinary and Agricultural Sciences, directing the review and renewal of the undergraduate teaching programs in that faculty, and was responsible for the introduction of the Doctor of Veterinary Medicine program, which the university began teaching in 2011. He has extensive experience teaching undergraduate and graduate students, and is internationally recognised as a scholar of veterinary internal medicine and exercise physiology. Ken's extensive publications include co-authorship of the 9th, 10th and 11th editions of Veterinary Medicine, the most cited veterinary text book, and lead editor of the 1st and 2nd editions of Equine Sports Medicine and Surgery. He is the co-editor-in-chief of the Journal of Veterinary Internal Medicine, and was a member of the Zoological Parks and Gardens Board of Victoria from 2008–2021. Ken is leading an extensive and exhaustive strategic planning process for Trinity College, including consideration of the roles of each of the Pathways School, Residential College and Theological School in achieving Trinity's strategic purpose 'to be a vibrant, diverse community inspiring and enabling students of exceptional promise to imagine and achieve a better world'.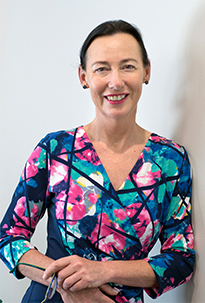 Dean of the Residential College
Ms Leonie Jongenelis
BA, BE (Hons), MEM UWA
Leonie Jongenelis joined Trinity College in January 2019 from St Hilda's Anglican School for Girls in Perth, where she was the Dean of Residential life. Leonie has a long association with residential colleges, having first attended Dellahale House in Geraldton (now Geraldton Residential College) before moving to St Catherine's College at the University of Western Australia. Here she studied a Bachelor of Arts and Bachelor of Education with Honours, and later completed a Master of Educational Management. Her career then took her to Christ Church Grammar School, Methodist Ladies' College in Claremont, WA, and to her current post at St Hilda's.
Leonie is the current chair of the Western Australian Boarding Schools Association, a board member of the National Australian Boarding Schools Association and is a committee member of the Centenary Trust of the University of Western Australia.
Leonie is passionate about working with a diversity of students in non-traditional settings and has taught in the Northern Territory and within the Western Australian justice system. She has also travelled extensively across WA to promote education in remote communities, successfully drawing disadvantaged students into prestigious school programs in Perth.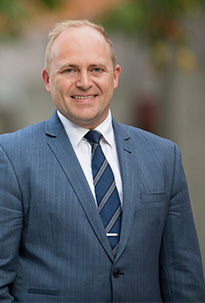 Dean of the Pathways School
Mr Richard Pickersgill
BA, BLit, Grad Dip Ed Monash, MEM Melb
Richard Pickersgill commenced his role as Dean of the Pathways School in January 2019. He joined Trinity from Haileybury, Australia's largest independent school, which has four campuses in Melbourne, one campus in Darwin and an international campus just outside Beijing. His most recent role with Haileybury was Deputy Principal. Prior to this, Richard held a number of positions over an 18-year career at the school, including the head of senior school across multiple campuses and teacher of VCE English.
During his time at Haileybury, Richard established a VCE-in-China program, which has since expanded into East Timor and the Philippines. He was also involved in the strategic planning and implementation of Haileybury's expanded education programs across Melbourne and in Darwin and Beijing. In addition, Richard spent time providing pastoral leadership as a head of house, so brings plenty of experience working with a diversity of students and cultures.
Richard completed a Master of Education at the University of Melbourne in 2016, supplementing previous tertiary studies in English literature, psychology, sociology and philosophy.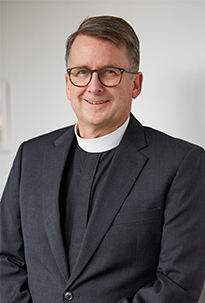 Dean of the Theological School
The Reverend Dr Robert (Bob) Derrenbacker
BA Wheaton College, MATS Gordon-Conwell, PhD Toronto
Bob Derrenbacker joined Trinity College in January 2019 from Thorneloe University, an Anglican college federated with Laurentian University in Sudbury, Canada. Here he served as President, Provost and Vice-Chancellor.
Bob has a PhD in New Testament studies from the University of St Michael's College at the University of Toronto; a Master of Arts in Theological Studies from Gordon-Conwell Theological Seminary and a Bachelor of Arts from Wheaton College. His research interests centre on the Synoptic Gospels, the Synoptic Problem, the Sayings Gospel Q and Pauline Soteriology.
In his position as chair of CUAC – a global network of colleges and universities of the Anglican communion – he has travelled to many countries, including Japan, Korea and India.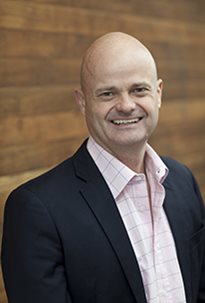 Deputy Warden & Director of Advancement
Mr Scott Charles
BBldg, BPlanDes Melb, MEng RMIT
Scott Charles's involvement with Trinity College stretches back to when he was a student of the Residential College in the late 80s. Since then, he has always stayed connected to Trinity. He was a residential tutor in the mid 90s, celebrated his marriage at Trinity College in 2003 and has held many voluntary positions on committees over the years. In 2013, after 15 years working with the global food manufacturer Mars Confectionery in roles in Australia, the United States, China and South East Asia, Scott was recruited to the position of Director of Advancement. In that role he leads a team whose responsibility is to gather the support, both moral and financial, to allow Trinity College to bring its exciting initiatives to life. Scott believes he has the best job in the world as his role involves catching up with old friends or meeting incredibly interesting people, and talking to them all about projects Trinity can undertake to make the world a better place. Scott added the Deputy Warden position to his Trinity portfolio in January 2019.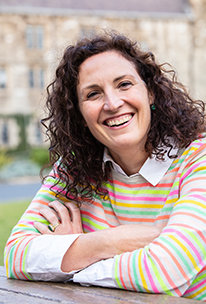 Director of Shared Services
Ms Alison Menzies
BA, BSW, GradDipMgt Melb
Alison Menzies was appointed the Director of Human Resources at Trinity College in 2014 (later the Director of Shared Services), after starting work at the College in 1997. Alison joined Trinity as the inaugural student counsellor for the Foundation Studies program, which now sits within the Pathways School. She then moved into marketing the program and went on to spend nearly 15 years leading the Marketing and Admissions team in the Pathways School. In this position, Alison had the opportunity to travel around the world and meet many prospective Trinity students and their families. Prior to working at Trinity, Alison lived in London and worked as a social worker. She is a three-time graduate of the University of Melbourne, with a Bachelor of Arts, Bachelor of Social Work and Graduate Diploma in Management.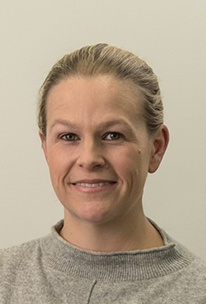 Director of Marketing, Communications and Events
Ms Kate Elix
BJourn, UNC – Chapel Hill, MA (OrgComm) Charles Sturt
Kate Elix joined Trinity College in October 2019 from the Australian and New Zealand Institute of Insurance and Finance (ANZIIF) where she was Head of Marketing, a role she held for two years.
Prior to her role at ANZIIF, Kate held several different senior marketing and communications positions, during a nine-year period, at the Victoria Racing Club (VRC). A research-driven and data-driven marketer, her experience is in marketing strategy, customer engagement, and acquisition and retention strategy.
Kate holds a Bachelor of Journalism and Mass Communications from the University of North Carolina which she attended on a full tennis scholarship. She also holds a Masters in Organisational Communication from Charles Sturt University.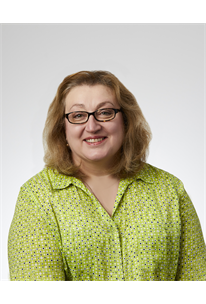 Chief Financial Officer
Ms Lyn Shalless
FCA, GAICD
Lyn Shalless joined Trinity College as Chief Financial Officer in March 2017. Lyn has more than 25 years senior management experience in the corporate sector for both private and ASX-listed entities. These roles included responsibility for management of risk, internal audit, multinational tax, investor relations and corporate finance. Lyn has also acted as probity adviser to various Victorian Government departments on major infrastructure procurement projects. She is a fellow of the Institute of Chartered Accountants Australia and New Zealand and holds a Master of Financial Management (Central Queensland University) and a Bachelor of Business (Accountancy) from the Queensland Institute of Technology.
The administrative structure at Trinity College and distribution of portfolios is shown in our organisational chart.