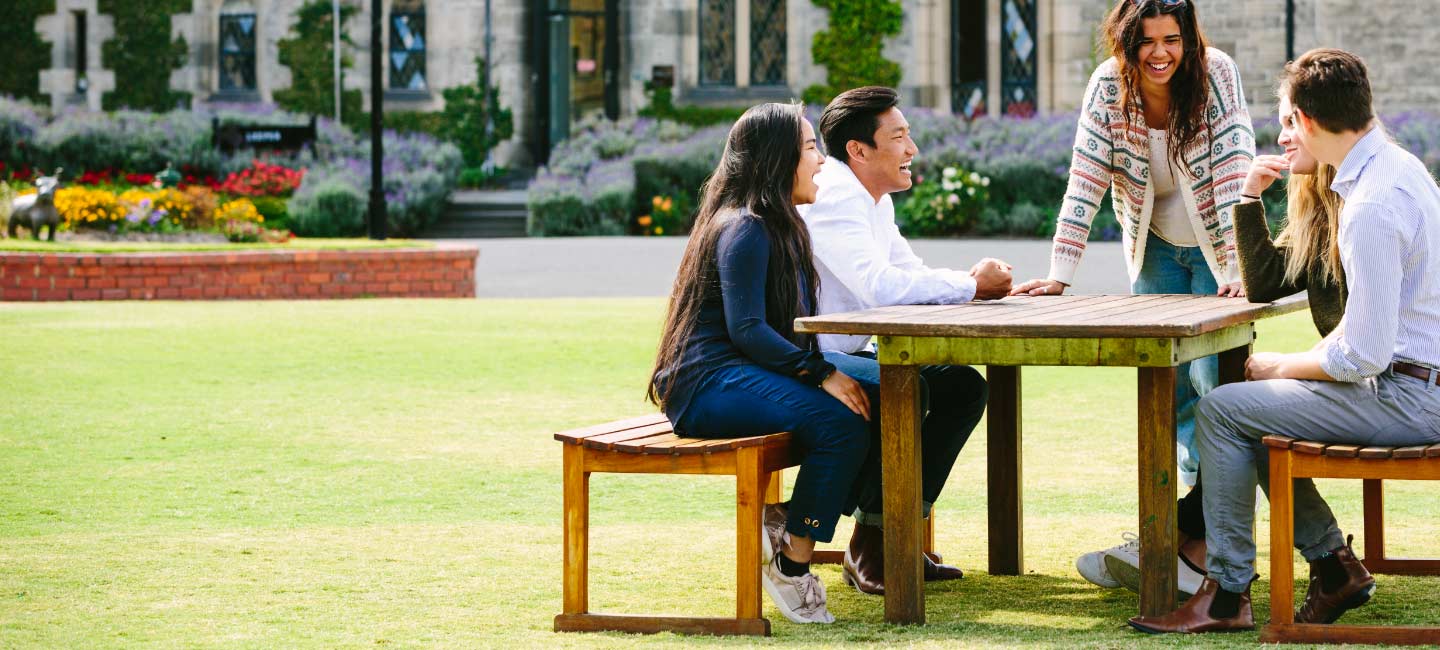 Why Choose Trinity
Trinity College is so much more than just a place to sleep.

You'll live on a beautiful campus in the best location
We're conveniently located next door to the University of Melbourne (don't underestimate the value of a sleep in!) and are lucky to have stunningly beautiful grounds, which you could soon call home. Click the below video and one of our students will show you around. Or come and visit us in person for a guided tour.
Everything is tailored to undergraduates
There's something special about living at Trinity College. For one, we are the only residential college at the University of Melbourne that specialises in undergraduate students. That means everyone is in the same boat – our students are generally around the same age, living away from home for the first time and studying a bachelor degree, so they have plenty in common right from the get-go.
Making friends is easy
We know from years of experience that before arriving at college, many students feel a little nervous. They think, will I fit in? Will I make friends? Will I be able to find help if I need it? Don't worry, if you move to Trinity, the answer is YES!
Making friends from across Melbourne, Australia and the world is one of the greatest things about living at Trinity, and we have some of the best academic and wellbeing support programs (and food!) on campus.
Because we're not too big and not too small , getting to know people during study sessions, by sharing meals in the dining room, and through sport, music, parties and other activities is easy. Our students come from all walks of life and have a range of interests, so you're bound to find many people you connect with.
It's a once-in-a-lifetime experience
Students come to Trinity because they are looking for more than just somewhere to sleep. They want to make lasting friendships, share experiences and further their academic and cultural pursuits.
You don't want to leave uni feeling like you didn't make the most of it, because this is a precious time of your life that you'll never get back.
Students at Trinity get to put their hand up for all sorts of activities and events while getting support for their studies and having a fabulously fun time in the process.
Click on the image below to read our current & former students' stories of how they came to be at Trinity, their experiences, and what being a part of the Trinity College community has meant to them.



Want to know more?
We run on-campus tours throughout the year, in addition to the Intercollegiate and University of Melbourne open days. To book a tour, click here.
Ready to check out our rooms and facilities?