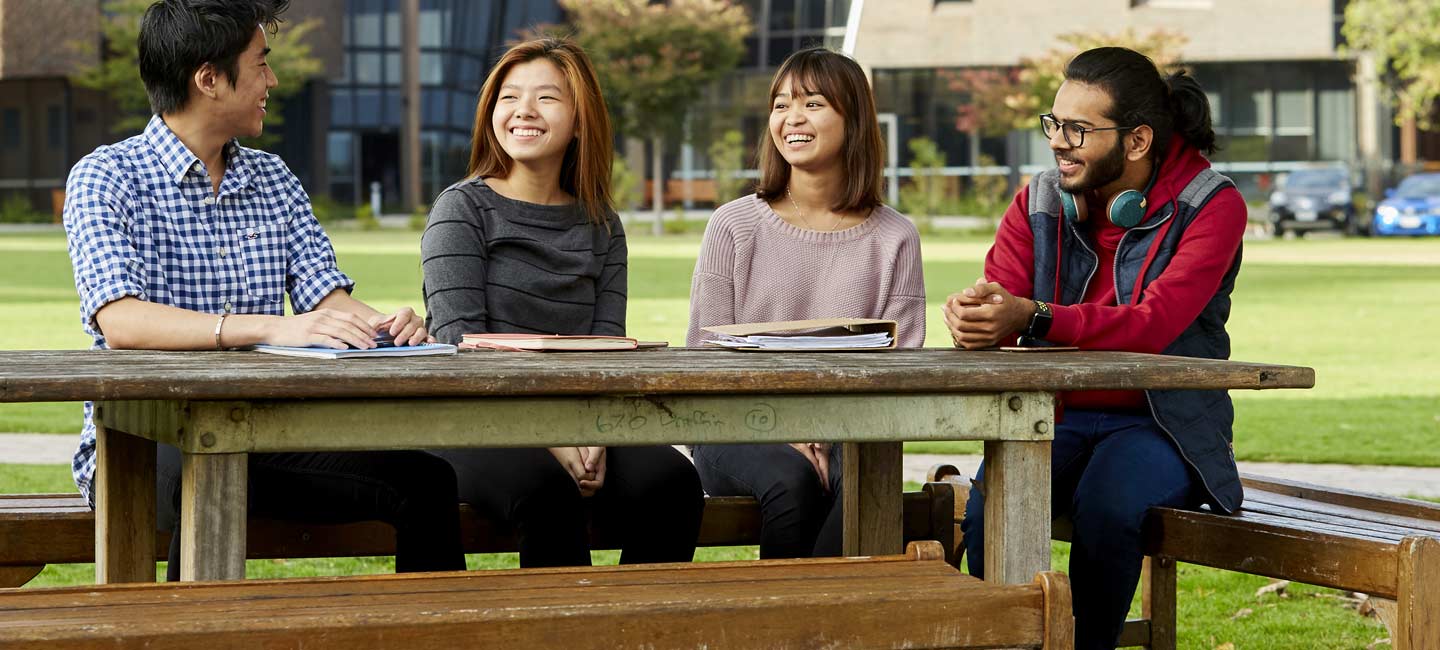 Living in Melbourne
Melbourne is one of the world's most liveable cities. Learn why Trinity College is the ideal place to complete your Foundation Studies.
Living in Melbourne
Melbourne is an amazing place to live and study and has beautiful public parks, a vibrant arts and culture scene and wonderful food and coffee. This makes it an excellent location to complete your Trinity College Foundation Studies, before going on to study at the University of Melbourne.
Melbourne is located in the southeast of the state of Victoria, and has been ranked the fifth safest city in the world by the Economist Intelligence Unit.
Climate
Melbourne is known for its highly variable weather, with many locals commenting that you experience 'four seasons in one day'. Expect to see bright, sunny mornings broken up by rain showers, or baking hot days interrupted by sudden cool changes. It's recommended that you have clothing suitable for warm and cool weather when studying in Melbourne, and layer your clothing to accommodate changing weather conditions.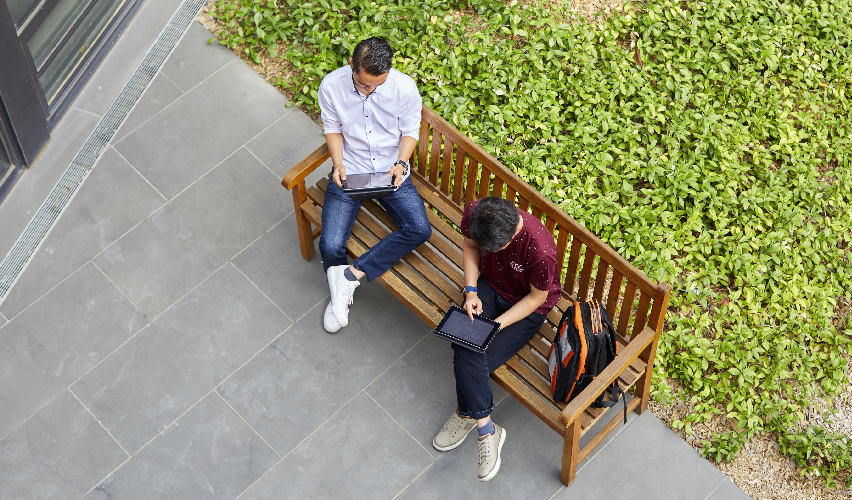 Learn more about Melbourne's climate
Getting around
It's easy to make your way around Melbourne and the city has a good network of public transport, including trains, trams and buses. There are also good footpaths and bike paths.
When you arrive, you can purchase a Myki card, which is a travel card that you can load with money and use on public transport all around the city. A free tram zone applies in the CBD, allowing you to travel around the city centre free of charge.
For information about transport timetables and options, visit Public Transport Victoria.
Currency
All Australian states, including Melbourne, use Australian Dollars (AUD) only. You can find up-to-date information about exchange rates at Market Index.
Time Zone
Melbourne usually adheres to the Australian Eastern Standard Time (GMT + 10) zone. Daylight savings time applies during a period from October to April, when Australian Eastern Daylight Time is used instead (GMT + 11) to take advantage of long summer evenings.
Phone coverage and mobile phones
Dial code +61 is used when making international calls to Melbourne.
When you arrive in Melbourne you can purchase an Australian SIM card. There are two types of mobile phone plans you can choose from:
Prepaid
A prepaid service allows to control how much you spend as you top up your credit as you need and can be cancelled at any time.
Contract
If you use your mobile phone a lot and are planning to stay in Australia for two or more years, a contract may work best. There are a number of phone providers you can sign up with and this type of plan will require you to pay a fixed price per month.
You will learn more about how and where to buy an Australian SIM card during your Orientation program.
Internet and wifi
Free internet is available in Melbourne's CBD and most restaurants and cafes have wifi. Student's will have access to wifi on the Trinity College Campus and a lot of the accommodation options have internet included in their cost.
Visas
Once you've applied and been accepted into Trinity College, you'll need to obtain a student visa.
Learn more about student visas.