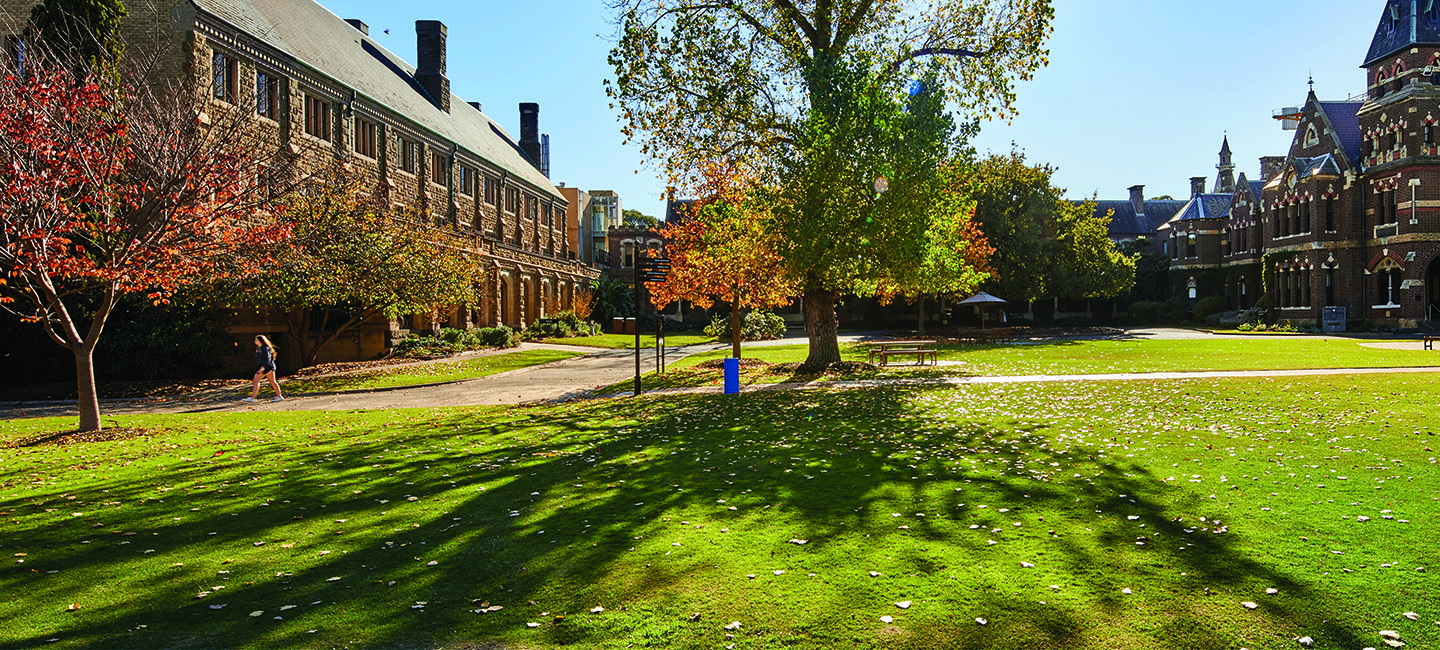 Board
The College Board oversees the administration of the College, its strategic direction and its finances.
The Board comprises the Chair, the Warden, the Deputy Warden, the Senior Student, four members appointed by the Board and four members appointed by the Council.
Effective 1 September 2023
Ms Kerry Gleeson

LLB (Hons), FAICD
Chair of the Board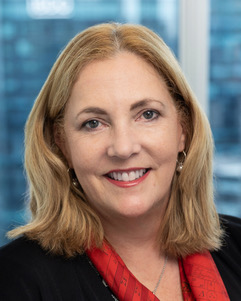 Kerry Gleeson is an experienced Chair and non-executive director who was appointed to the Trinity Board in 2015 and as Chair in 2021. She is also a member of the Governance Nominations and Remuneration Committee and Trinity College Council.
In addition, Kerry is Chair of ASX-listed, St Barbara Limited, non-executive director of ASX-listed Australian Strategic Materials Limited and Chrysos Corporation Limited and was formerly Chair of ASX-listed New Century Resources Limited.
Kerry is a qualified lawyer in both the UK and Australia and spent 15 years in private practice, including as a partner of an English law firm, before emigrating to Melbourne and joining Blake Dawson Waldron (now Ashurst). Kerry subsequently was appointed as a member of the group executive at Incitec Pivot Limited as General Counsel and Company Secretary for almost a decade. During that time, she was also Head of Corporate Affairs, Chief Diversity Officer and Chief Values Officer.
Kerry is a fellow of the Australian Institute of Company Directors.
Professor Ken Hinchcliff
BVSc Melb, MS Wisconsin-Madison, PhD Ohio State DACVIM
Warden of Trinity College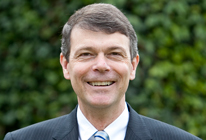 Ken Hinchcliff became Warden of Trinity College in September 2015 after serving as the Dean of the Faculty of Veterinary and Agricultural Sciences at the University of Melbourne. Prior to that, he was Dean of the Faculty of Veterinary Science from 2007 to 2014. Professor Hinchcliff graduated from the University of Melbourne with a Bachelor of Veterinary Science, and later earned a Master of Science from the University of Wisconsin-Madison and a PhD from the Ohio State University in 1990. He was an academic in the College of Veterinary Medicine at Ohio State University from 1990 to 2007, rising to Professor. At the University of Melbourne he led the formation of the joint Faculty of Veterinary and Agricultural Sciences, directing the review and renewal of the undergraduate teaching programs in that Faculty, and was responsible for the introduction of the Doctor of Veterinary Medicine program, which the University began teaching in 2011. He has extensive experience teaching undergraduate and graduate students, and is internationally recognised as a scholar of veterinary internal medicine and exercise physiology. His extensive publications include co-authorship of the 9th, 10th and 11th editions of Veterinary Medicine, the most cited veterinary text book, and lead editor of the 1st and 2nd editions of Equine Sports Medicine and Surgery. He is the Co-Editor-in-Chief of the Journal of Veterinary Internal Medicine, and a member of the Zoological Parks and Gardens Board of Victoria.
Professor Hinchcliff is leading an extensive and exhaustive strategic planning process for Trinity College, including consideration of the roles of each of the Pathways School, Residential College and Theological School in achieving Trinity's strategic purpose - Trinity College is a vibrant, diverse community inspiring and enabling students of exceptional promise to imagine and achieve a better world.
Mr Scott Charles
BBldg, BPlanDes Melb, MEng RMIT
Deputy Warden and Director of Advancement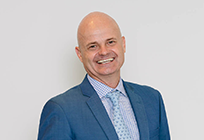 Scott Charles's involvement with Trinity College stretches back to when he was a student of the Residential College in the late 80s. Since then, he has always stayed connected to Trinity. He was a residential tutor in the mid 90s, celebrated his marriage at Trinity College in 2003 and has held many voluntary positions on committees over the years. In 2013, after 15 years working with the global food manufacturer Mars Confectionery in roles in Australia, the United States, China and South East Asia, Scott was recruited to the position of Director of Advancement. In that role he leads a team whose responsibility is to gather the support, both moral and financial, to allow Trinity College to bring its exciting initiatives to life. Scott believes he has the best job in the world as his role involves catching up with old friends or meeting incredibly interesting people, and talking to them all about projects Trinity can undertake to make the world a better place. Scott added the Deputy Warden position to his Trinity portfolio in January 2019.
Anna a'Beckett
B.Comm., B.A. Melb, CA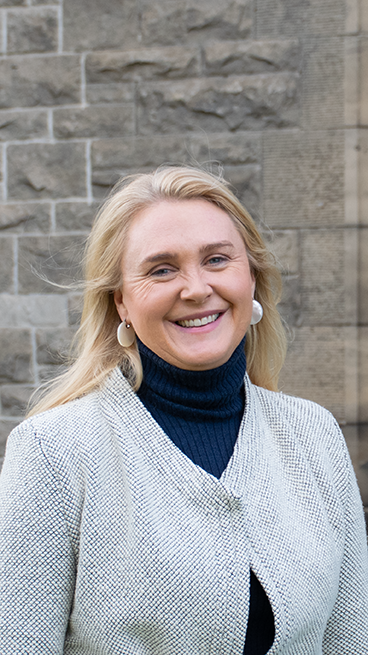 Anna has experience as a Non-Executive Director on private business, charitable and arts community boards including Murdoch Children's Research Institute Development Board and Melbourne Fringe Festival. She has been a member of the Trinity College Foundation since 2020 and is now Chair.
Over her executive career, Anna has held management roles in retail and funds management at Bajle Group, investment banking at Nomura PLC and corporate finance, corporate recovery, tax and audit at KPMG.
Anna was a resident at Trinity College from 1989 to 1991 holds a Bachelor of Commerce and Arts from the University of Melbourne. She is also a member of the Institute of Chartered Accountants Australia and NZ and a Graduate of the Australian Institute of Company Directors.
Dr Barbara Cargill
B.A., M.Ed. Melb, D.B.A Swinburne, Fellow of Trinity College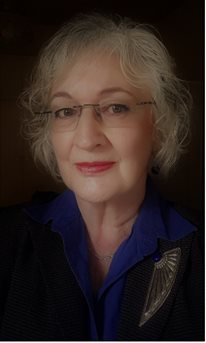 Barbara Cargill is now retired from her last working role as Dean of the Pathways School at Trinity College, a position she held for 7 years until early 2014, during which time she implemented many quality assurance and change processes and marketing directions to set the foundation studies program up for considerable growth. Prior to that, Barbara was an academic for 22 years at Swinburne University of Technology, in a range of roles including 7 years as Dean of Business, and one as acting Deputy Vice Chancellor, finishing there as a Professor. She was also at various times a student appeals chair, chair of the Equal Opportunity committee, and a long-serving member of its Academic Board. Her academic interests, both teaching (undergraduate and graduate) and research, were in the fields of human resource management, organisation behaviour, change management, leadership, strategy and university entrepreneurship as was her consulting work. She began her working life as an organisational and counselling psychologist.
For many years, Barbara has also undertaken occasional expert and advisory work for both the State and Federal government agencies which are charged with overseeing quality in higher education and especially scrutinising and registering private providers in that field.
Since retiring, Barbara has stayed active within the Trinity community, serving on the Board's subcommittees as Buildings and Grounds Committee Chair, and member of the Theological School and Governance, Nominations and Remuneration Committees. Her wide experience of higher education, of its quality requirements and of most elements of the College itself, are now brought to the Board table.
Sandy Clark

AO B.Comm, Dip Ag Econ, FAICD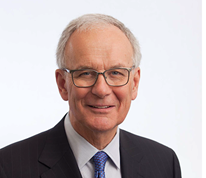 Sandy Clark has served as Chairman of Australian Grape and Wine Inc., the Winemakers Federation of Australia, the William Buckland Foundation, Brown Brothers Holdings, Mitchelton Wines, The Arts Centre Melbourne Foundation, The Aviva Australia Insurance Group, The Brotherhood of St Laurence, and The Melbourne Grammar School Council: as Deputy Chairman of The Myer Family Company Ltd, Eastern Energy Ltd, and The Legal Practice Board of Victoria, and as a Director of ANZ Bank Wealth Companies, Oasis Funds Management Ltd, and One Path Custodians Pty Ltd, Select Harvests Ltd, Stonier Wines, and as a Trustee of the Victorian Arts Centre Trust.
A resident of Trinity College, 1963–65. Sandy is Chair of the Trinity Finance and Audit Committee, Deputy Chairman of the Shepparton Art Museum Foundation and a Director of the Australian Brandenburg Orchestra.
Ms Kirsten Gray
BA, LLB (Hons), PDM Melb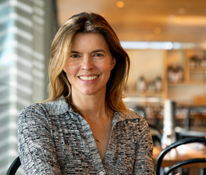 Kirsten has been a group executive in ASX-listed multi-national businesses, most recently as Chief Sustainability & External Affairs Officer at Treasury Wine Estates 2020-2023. Prior to joining TWE, she was Chief Corporate Services Officer & Company Secretary at Orica Limited and, before that, Vice-President Legal with BHP Limited. Kirsten was a member of the Executive Leadership Teams at TWE and Orica and had responsibility for Sustainability, Corporate Affairs, Legal, Governance, Insurance, Environmental Remediation and Property teams. Kirsten holds a Bachelor of Laws (Honours), a Bachelor of Arts and a Post-graduate Diploma in Management from the University of Melbourne and is a fellow of the Governance Institute of Australia and member of the Trinity Finance and Audit Committee. Kirsten is a Director of the Friday Night School Limited, a tutoring service for children of non-English speaking backgrounds, and was a member of Council of Lauriston Girls School 2016-2022.
Mr Peter Logue
Senior Student (2023–24)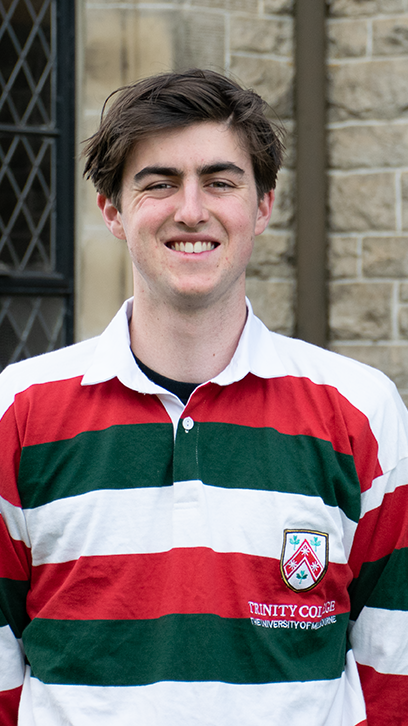 Peter is from Western Australia and became a Trinitarian in 2022. He is currently undertaking a Bachelor of Commerce at the University of Melbourne, majoring in accounting.
Peter is appreciative of the opportunity to reside at Trinity and values the community around him. In August 2023, he was elected as Senior Student and views this as a way to give back to the community that has supported him greatly since arriving in Melbourne.
He is passionate about growing the Trinity community and, with the help of TCAC, is keen to promote inclusivity of all.
Professor Jim McCluskey
AO, BMedSc UWA, MBBS UWA, MD UWA, FRACP, FRCPA, FAA, FAHMS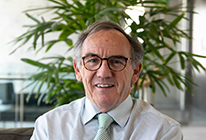 Jim McCluskey has been Deputy Vice-Chancellor (Research) at the University of Melbourne since 2011 with a period in 2021 as Acting Provost at the University. He was previously Pro Vice-Chancellor (Research Partnerships) and Chair of Microbiology and Immunology at the University of Melbourne. He is renowned for his research in basic and clinical immunology. He is a consultant immunologist for the Australian Red Cross, the Victorian Transplantation Immunology Service.
Jim led the development of the Peter Doherty Institute for Infection and Immunity, involving a partnership between the University of Melbourne and Melbourne Health. He also led a team that that established the Atlantic Fellows Social Equity Program, focused on development of indigenous leadership to effect social change through reducing social disadvantage.
He has received several distinguished awards for his research including election to fellowship of the Australian Academy of Science and Fellowship of the Australian Academy of Health and Medical Science. He has been a director of multiple independent medical research institutes (including WEHI, Burnet, Bionics, Florey, St Vincents, VCCC, Nossal Institute Ltd) and several Cooperative Research Centres. He is a director of Australian Friends of Asha Slums, a charity that improves the lives of slum dwellers in India.
In 2018, Jim was recognised on the Queen's Birthday Honours List with an AO for his distinguished service to medical education, as an academic in immunology, and through research into the immune system's response to viruses.
Assoc Prof Sana Nakata
BA (Hons), LLB, PhD UOM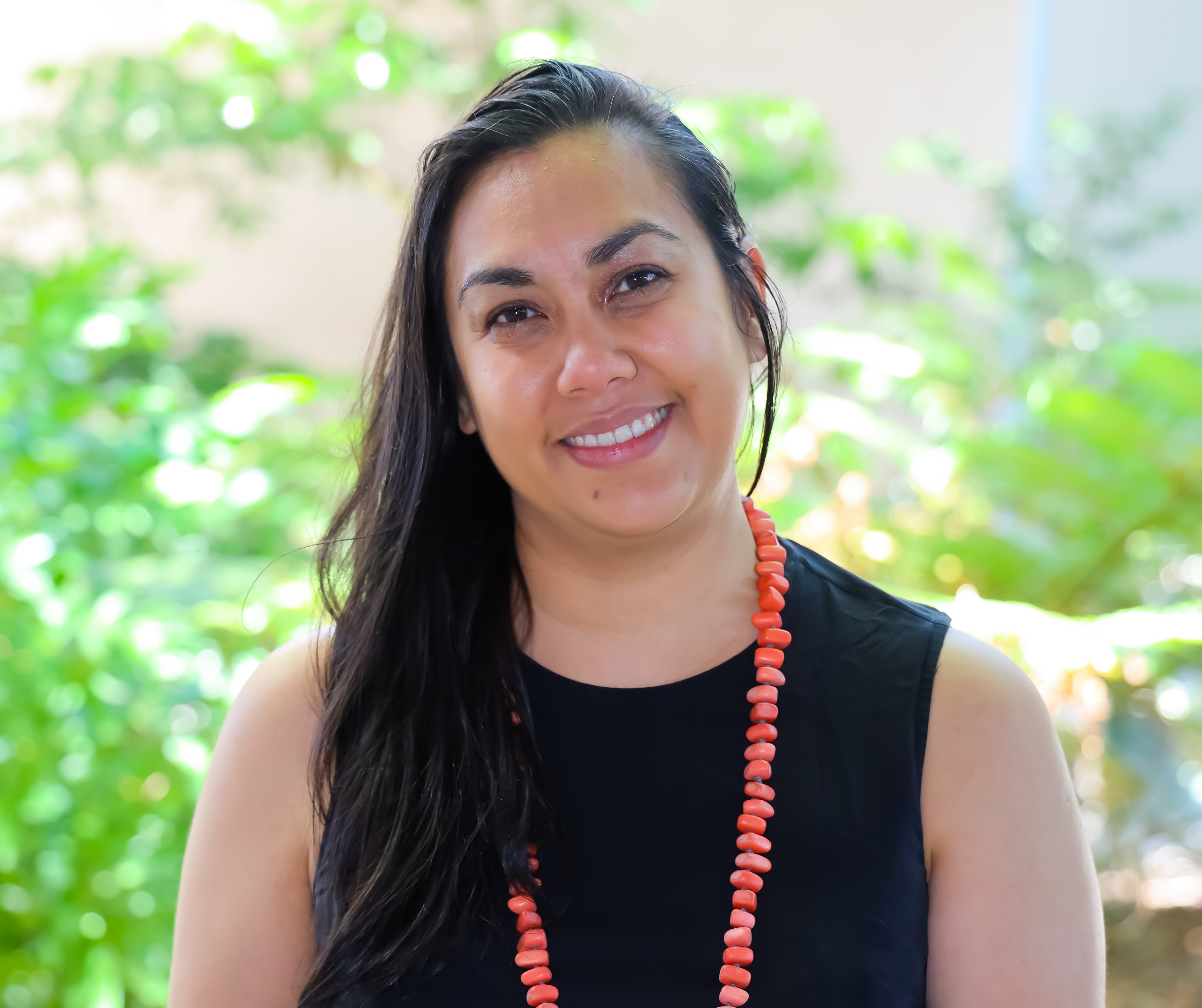 Sana Nakata is Associate Professor and Principal Research Fellow at the Indigenous Education and Research Centre, James Cook University. A Torres Strait Islander, she was one of the first two Indigenous Australian residential students to commence at Trinity College in 2001. Since then, she has trained in the law and political theory of the Western tradition, and her research focuses upon the politics of childhood, Indigenous policy and governance. She has held multiple Australian Research Council grants, written and edited books including Childhood Citizenship, Governance and Policy (Routledge, 2015) and published in leading international and Australian journals, including Politics, Contemporary Political Theory, Public Law Review, and Australian Journal of Political Science.
She lives on Wurundjeri country where she lives with partner Daniel and two children, Lucas and Liam.
Sana Chairs the Pathways School Business Committee.
Ms Alice Robinson
BEng(Chem)(Hons), BCom Melb, MBA MBS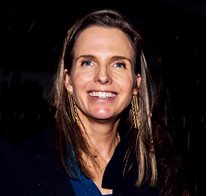 Alice Robinson brings over 25 years senior operational experience in fast-paced, global and commercial roles. Now a non-executive director and independent consultant, prior she was Senior Vice President at Hong Kong headquartered Fung Group, whose diverse businesses operate across the entire global supply chain for consumer goods including trading, logistics, distribution and retail. She brings an extensive understanding of cross border/cross cultural nuances and a deep insight into global macroeconomics particularly between East and West.
Alice has a history of delivering profitable results across business operations, transformations, risk management, technology application and infrastructure implementations and corporate restructures (including outsourcing arrangements, acquisitions, joint ventures, privatizations and listings) for significant multinational organisations as well as entrepreneurial early businesses. She has lived or worked in Hong Kong, across Asia, Europe and the USA.
Alice was a resident at Trinity College from 1992 to 1994 and holds a Bachelor of Chemical Engineering and Commerce at The University of Melbourne and an MBA from Melbourne Business School. She is a member of Trinity's Finance and Audit and Pathway School Business Committees. Alice is a non-executive director of Lauriston Girls' School and Chair of the Lauriston Foundation.
The Rt Revd Dr Richard Treloar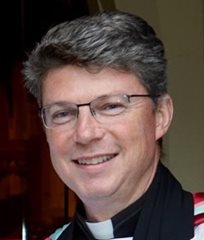 Richard was a resident 'theolog' and a non-resident theological student at Trinity College in the late 1980s, returning as Stewart Lecturer in Theology (1998-2007) – a teaching ministry he combined with being Associate Chaplain of the College (1998-2001) and then College Chaplain (2003-2007). Richard was ordained Deacon and Priest in Ballarat Diocese in the early 1990s, where he served two curacies, and was Rector of the Parish of Skipton, a four-centered rural parish.
For over a decade from 2007 he was the Vicar of Christ Church South Yarra, and President of Christ Church Grammar School, where he chaired the School Board for five years. Between 2001 and 2012 Richard represented the Anglican Church of Australia on the Faith and Order Standing Commission of the World Council of Churches. Other wider church ministries include seven years on the Council of Melbourne Grammar School, two years on the Brotherhood of St Laurence's Board, three years as an Examining Chaplain, and an ongoing role on the Liturgy Commission of General Synod since 2012.
In 2018 Richard was elected, consecrated, and installed as the thirteenth Bishop of Gippsland. His PhD in Hebrew biblical narrative was awarded by Monash University and published in 2008. He is an Honorary Research Associate of the University of Divinity, and has written chapters in edited volumes and articles for local and international refereed journals in the area of biblical interpretation. For several years Richard was a regular contributor to the print and online formats of Eureka Street on issues of faith and popular culture.
Ms Lyn Shalless
BBus (Accountancy) QUT, MFinMgt CQU, FCA, GAICD
Secretary to the Board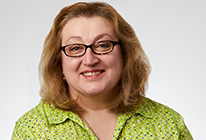 Lyn Shalless joined Trinity College as Chief Financial Officer in March 2017. Ms Shalless has over 25 years senior management experience in the corporate sector for both private and ASX listed entities. These roles included responsibility for management of risk, internal audit, multinational tax, investor relations and corporate finance. Ms Shalless has also acted as probity advisor to various Victorian government departments on major infrastructure procurement projects.
Ms Shalless is a Fellow of the Institute of Chartered Accountants Australia and New Zealand. She also holds a Masters of Financial Management (Central Queensland University), and a Bachelor of Business - Accountancy (Queensland Institute of Technology).