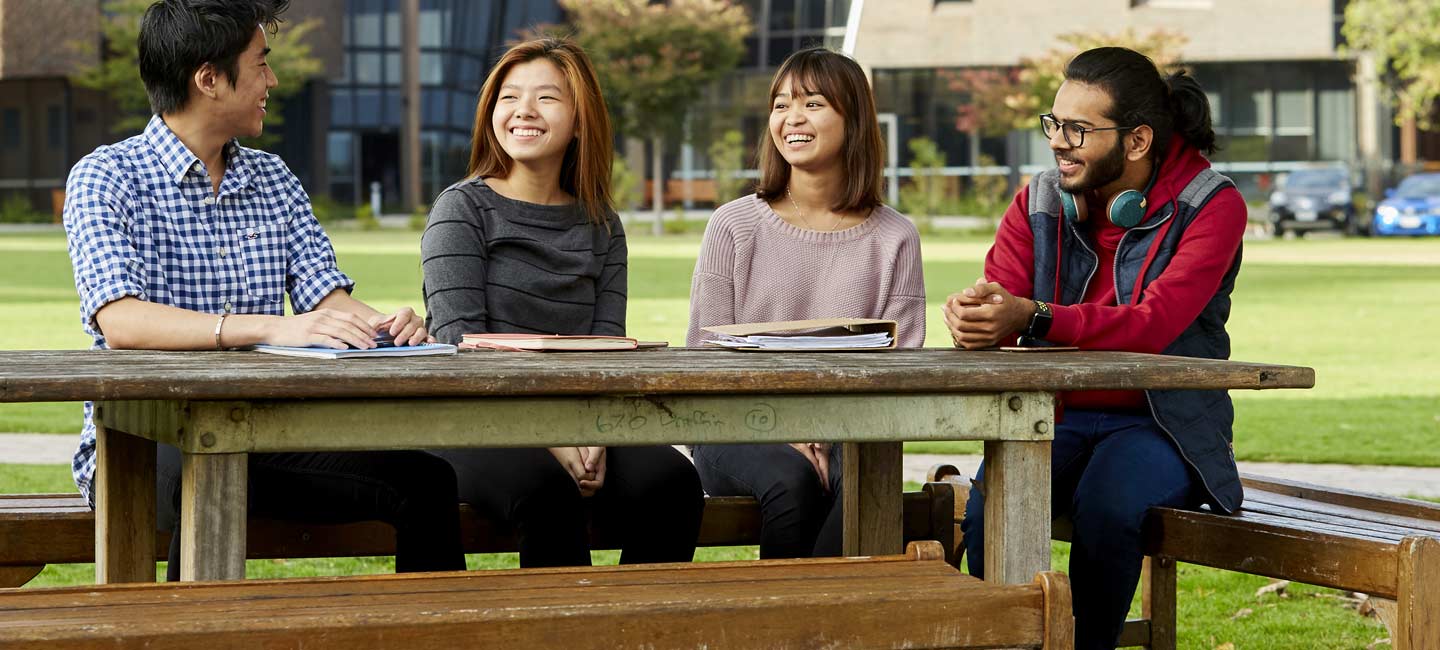 Student Testimonials
Hear from our Foundation Studies students about their experiences living, studying and thriving at Trinity College.
At Trinity College, we're honoured to see students coming from all around the globe to undertake our Foundation Studies program. Our students love their time at Trinity and leave not only well-equipped to study at the University of Melbourne, but also having had experiences that are fulfilling, insightful and unique.
Student Testimonials
Don't take our word for it, here's what some of our amazing students have to say about our program.
Meet Germaine from Singapore 👋 Trinity College Foundation Studies is a very supportive environment for students. By the time they start university, they already have a strong foundation of friends and skills to help them to succeed.
Meet Imraan from Malaysia 👋 The education system in Australia is much more collaborative than in many countries overseas. Trinity College encourages students to participate in class and engage in discussion with their teachers and peers, but still in a small group environment. Essentially, it prepares you for an Australian study environment.
Meet Jude from the Philippines 👋 Trinity College Foundation Studies best prepares students for entry into university academically, socially and culturally. Jude found Trinity College incredibly helpful in settling into his new life as a student in Melbourne, Australia.
Meet Kriti from Botswana 👋 Joining Trinity College Foundation Studies, Kriti knew she'd be prepared for life at University of Melbourne. What came as a (pleasant) surprise was how much Trinity helped Kriti and her classmates settle into life away from home, and foster connections.
Meet Zeuxis from China 👋 It can be daunting moving across the globe, away from family at home. Arriving in Melbourne, Zeuxis felt this distance immediately. But through Foundation Studies, he was able to make friends and learn more about the Melbourne culture. Now, he's a proud 'Melburnian'!
Meet Florence from Vietnam 👋 Originally from Vietnam, Florence came to Trinity College (via Singapore). Trinity College Foundation Studies prepared her for university, but more importantly, it helped her to settle into life in Melbourne, form friendships and grow in confidence.