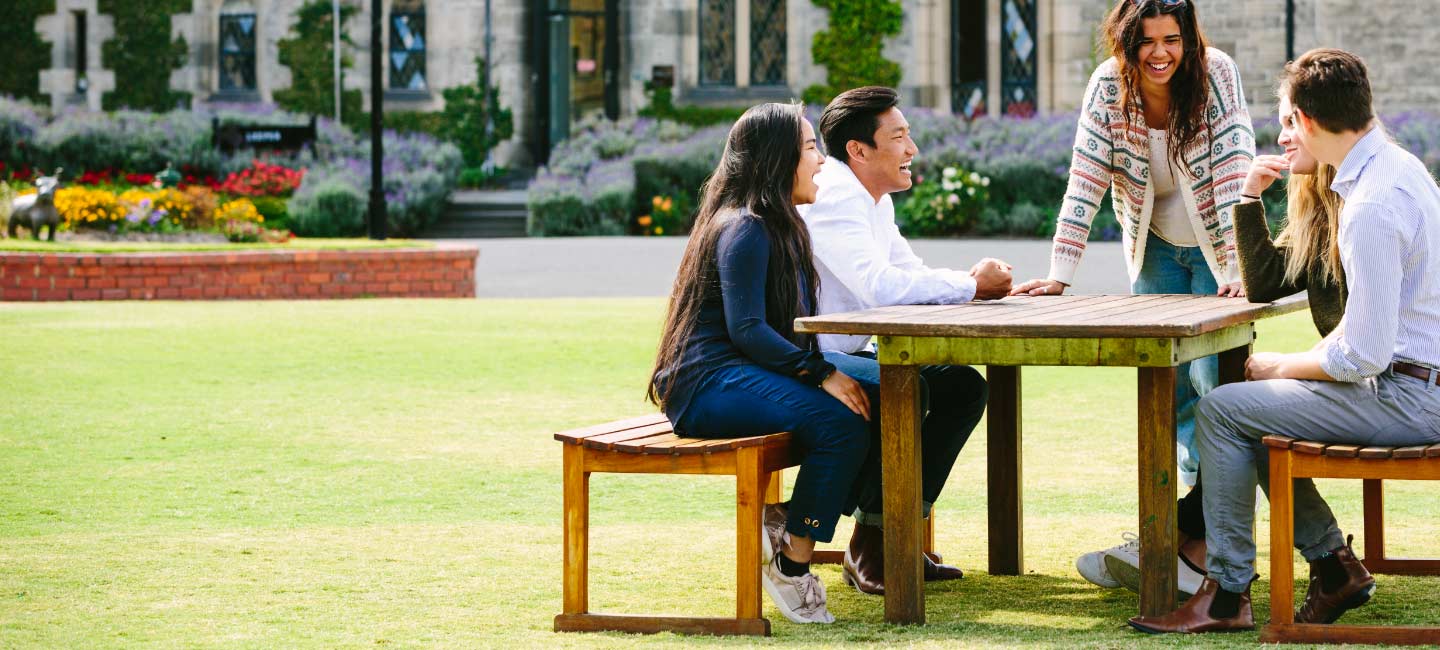 Health & Wellbeing
To truly enjoy your university experience, you want to feel good: physically and mentally.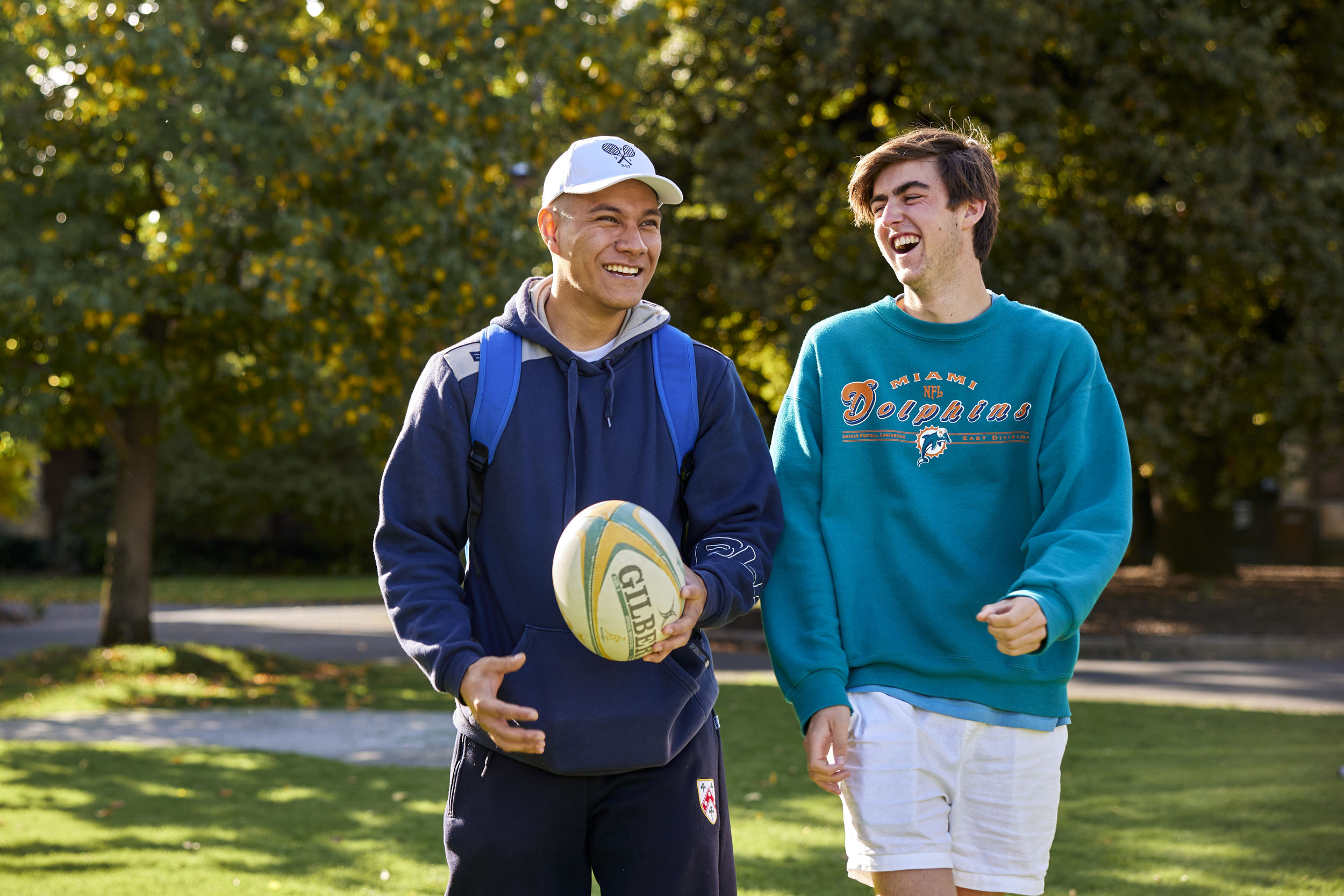 Trinity College has a whole team of staff who are experts at guiding and supporting young adults who may be dealing with medical or emotional issues. You can feel assured you won't fall through the cracks, because there is always someone trustworthy looking out for you.
There's always support on hand
At Trinity College, we have residential advisors (RAs) and student coordinators (SCs) in every corridor whose role is to be there for you if you need to chat and who will offer guidance if you have any worries. As well as being chosen for their leadership abilities, these students are all trained in first aid.
Our Wellbeing Coordinators are also around to provide one-on-one support, as well as provide guidance to student leaders.
We have staff on duty each evening and weekend, meaning there is always someone to turn to for advice or support, as well as trained health and career advisory professionals. The University of Melbourne has a health centre and counselling service, and, while we hope you won't need it, the Royal Melbourne Hospital is just across the road.
We have lots of events and initiatives throughout the year that you can be part of.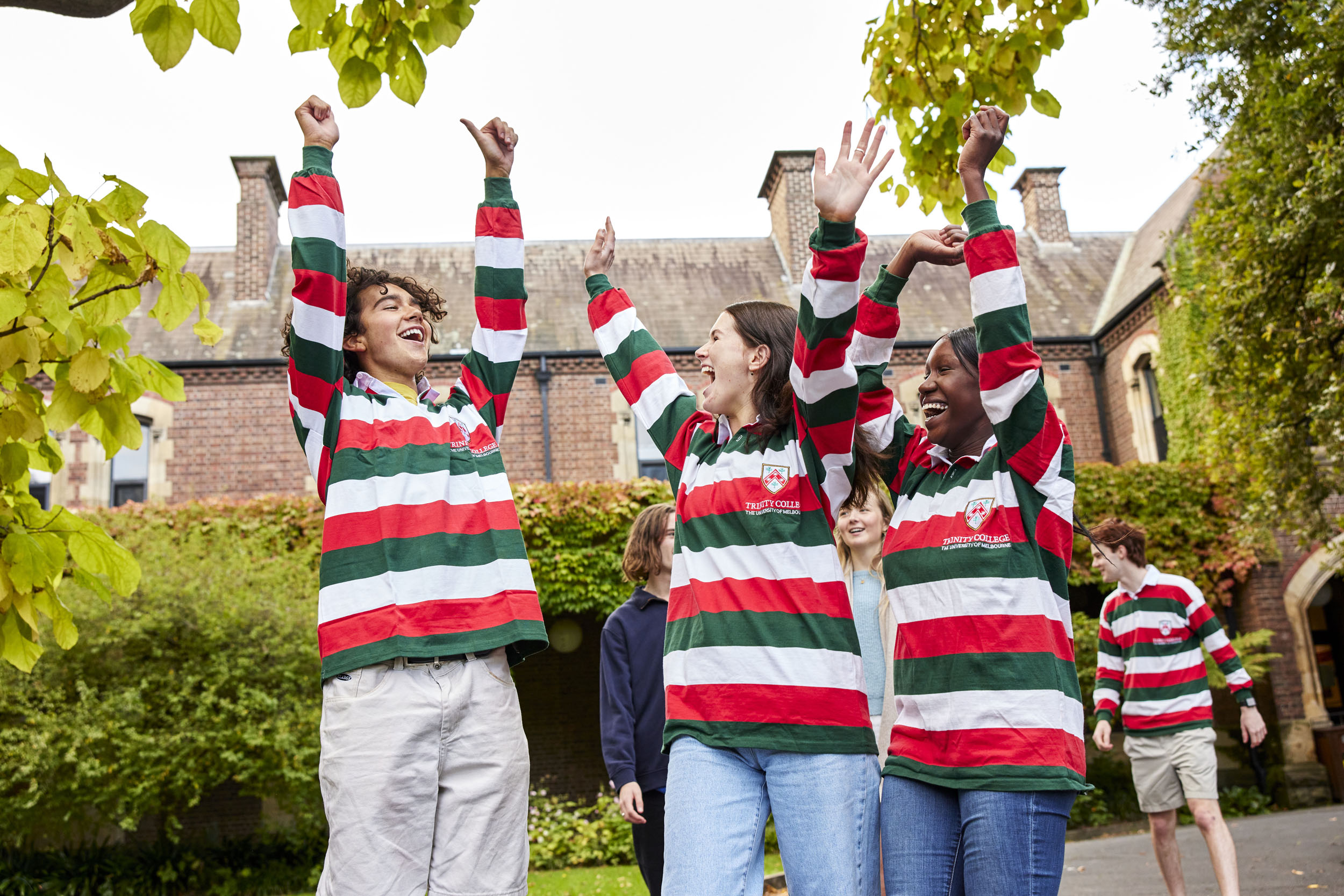 Get involved with our wellbeing committee
Our wellbeing committee organises events and activities throughout the year to support students physically and emotionally. Their work helps create a real sense of support around the college – it's nice to feel so well looked after.
The committee helps run a wellbeing week each semester, as well as a sex and sexuality week and a neurodiversity week– these weeks educate, support and empower.
We also have Wellbeing Coordinators and a Wellbeing Committee who share useful resources and tips on managing stress, navigating challenges and building resilience.
If you're interested in helping out with these important events and programs, you can apply during O week to be part of this fantastic committee.
We have plenty of other clubs and committees and sports teams you can join too.