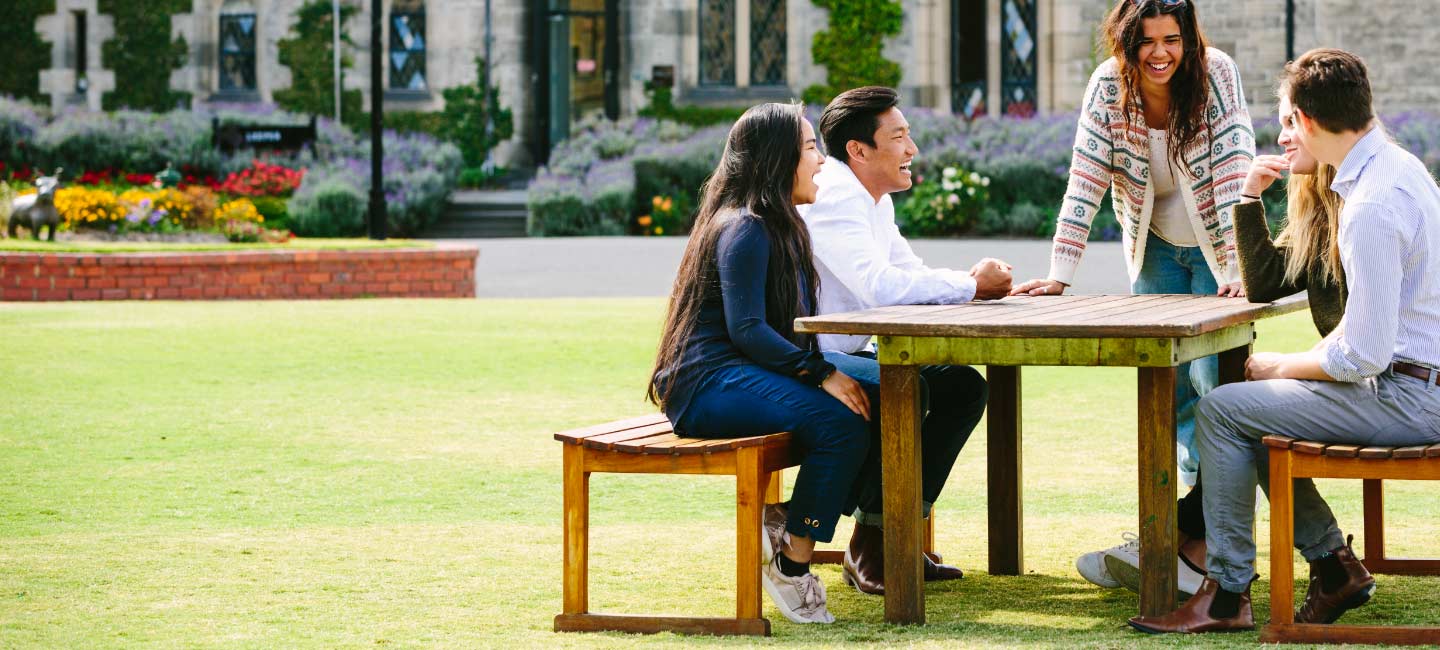 Sport & Fitness
There are plenty of opportunities to get involved in sport and stay fit at Trinity...or even just to don your Candystripe jumper and cheer from the sidelines!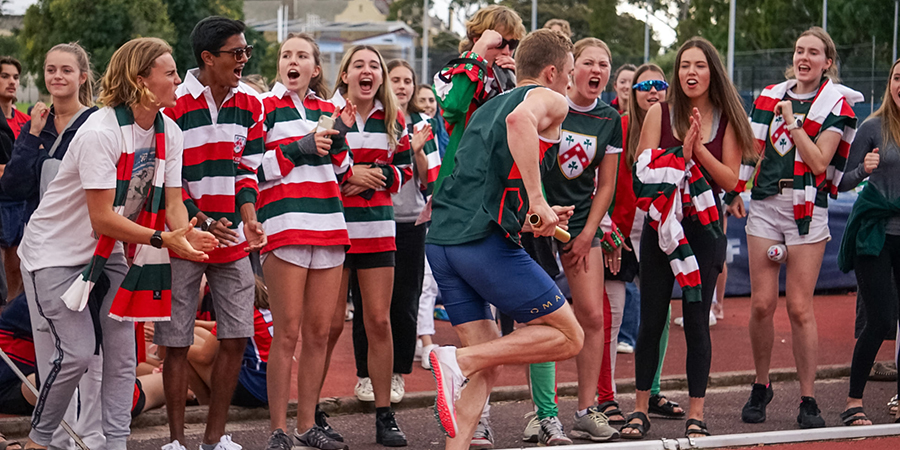 At Trinity, you'll have access to plenty of quality sporting facilities at the college itself or nearby at the University of Melbourne. This includes tennis courts, squash courts, a football ground, a soccer field, an athletics track, a billiards room, an indoor swimming pool, an indoor sports centre and a gym with regular fitness classes.
You can also join our college sports teams and compete in regular tournaments against other colleges. Intercollegiate competitions are played in short seasons of no more than a month to fit in with your university commitments. These competitions are tonnes of fun and the whole college community gets involved. It's a good chance to continue on with the sports you participated in at school, plus try something new – college is the place to give everything a go!
At Trinity, we're also lucky to have a big central lawn, called the Bulpadock (or Bul for short). Here students train for sports or do other types of fitness. It's not unusual for a group to head out of an afternoon to kick around a footy or throw a frisbee.
Sports you can get involved in
Some of the men's, women's and mixed sports teams you can get involved with include softball, volleyball, cricket, rowing, tennis, hockey, soccer, football, netball, athletics, darts, billiards, swimming, table tennis and badminton.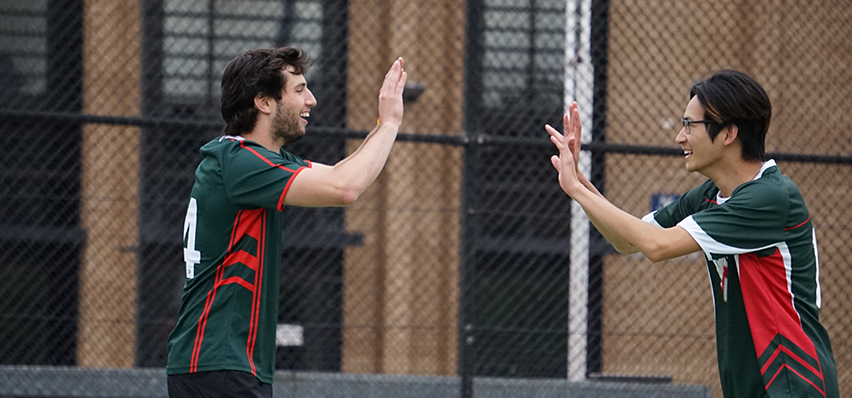 Other activities
As well as formal sporting comps, you can also participate in fun competitions with students who live in other Trinity buildings (favourites include backyard cricket and harroway tennis), and skiing and surfing excursions.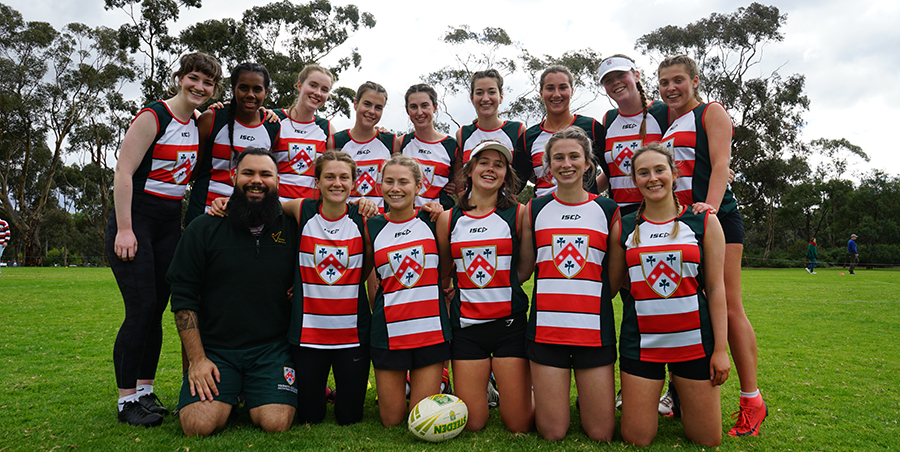 We also have around 30 other organised clubs and societies to choose from.