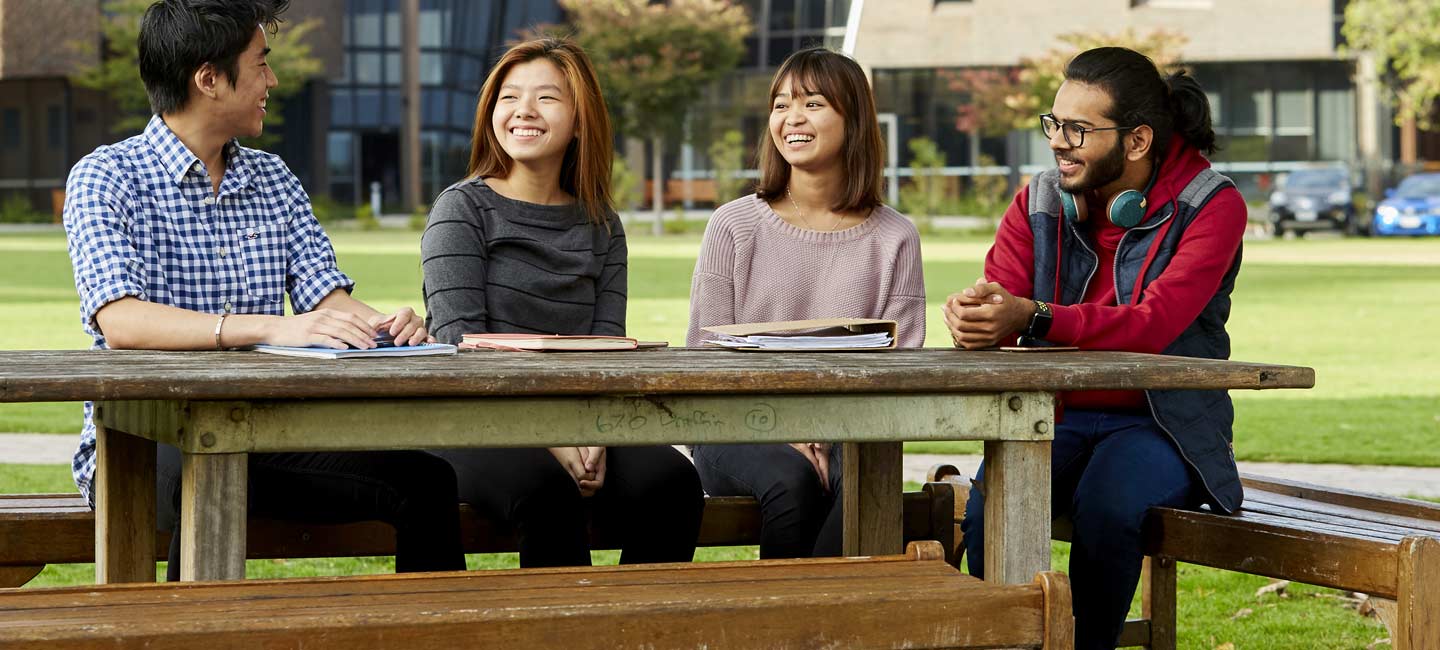 Apply
The Trinity College Foundation Studies (TCFS) program is the perfect pathway to studying at Australia's highest ranked university, the University of Melbourne.

Here you will find details about how to apply to TCFS and what you'll need for your application.
How to apply
Applying to study at Trinity College is simple – just make sure you submit your application no later than five weeks from the study commencement date.
There are two ways you can apply.
Apply via an overseas representative
You can reach out to a registered overseas representative in your home country, who can help you apply for a position at Trinity College. They will assist you with the application process, and can also help organise accommodation and student visas for you.
Apply directly to Trinity College
This application form will take approximately 10-15 minutes to complete. Should you remain inactive for more than one hour your session will timeout and no information will be stored.
There is no ability to save a draft of this form.
You will need to provide the following infomation to submit this application form:
Details of the person submitting the form
Student (applicant) details
Current school information of the student
The application will be processed faster if you have the following documentation:
Certified school transcript/s
English language proficiency test results (if applicable)
Copy of student passport (if available)
Completed SSVF if the application is being submitted by a registered Representative of Trinity College
All documents should be supplied as .png, .jpg or .pdf and less than 20Mb.
Sections marked with an * need to be completed to successfully submit the application.
Certification of Documents
All documents sent to Trinity College must be certified as being true copies of sighted originals. Certified translations must accompany documents in languages other than English.
Trinity College accepts documents certified by the following people:
An international diplomatic mission staff member
An authorised Trinity College representative
The official records department of the educational institution that issued your original documents
A Justice of the Peace
A public notary
How long will my application take to process?
Our admissions staff will assess your application for entry to TCFS as soon as it is received. If you are eligible for the program, we will then make you an offer for the intake that best suits your academic level and English requirements. During peak periods, applications can take up to two weeks to process.
If you are a successful applicant, you will need to:
accept your letter of offer by the acceptance deadline
organise fee payments
have your accommodation choice approved by Trinity College
receive confirmation of enrolment from the University of Melbourne
apply for your visa.
Start your journey to becoming a student at the University of Melbourne by contacting your nearest overseas representative or apply directly through Trinity College.
If your application for entry into Trinity College is successful, firstly - congratulations! This is what you need to do next.
For information regarding on-campus classes and the return of international students to Melbourne, please click the button below.