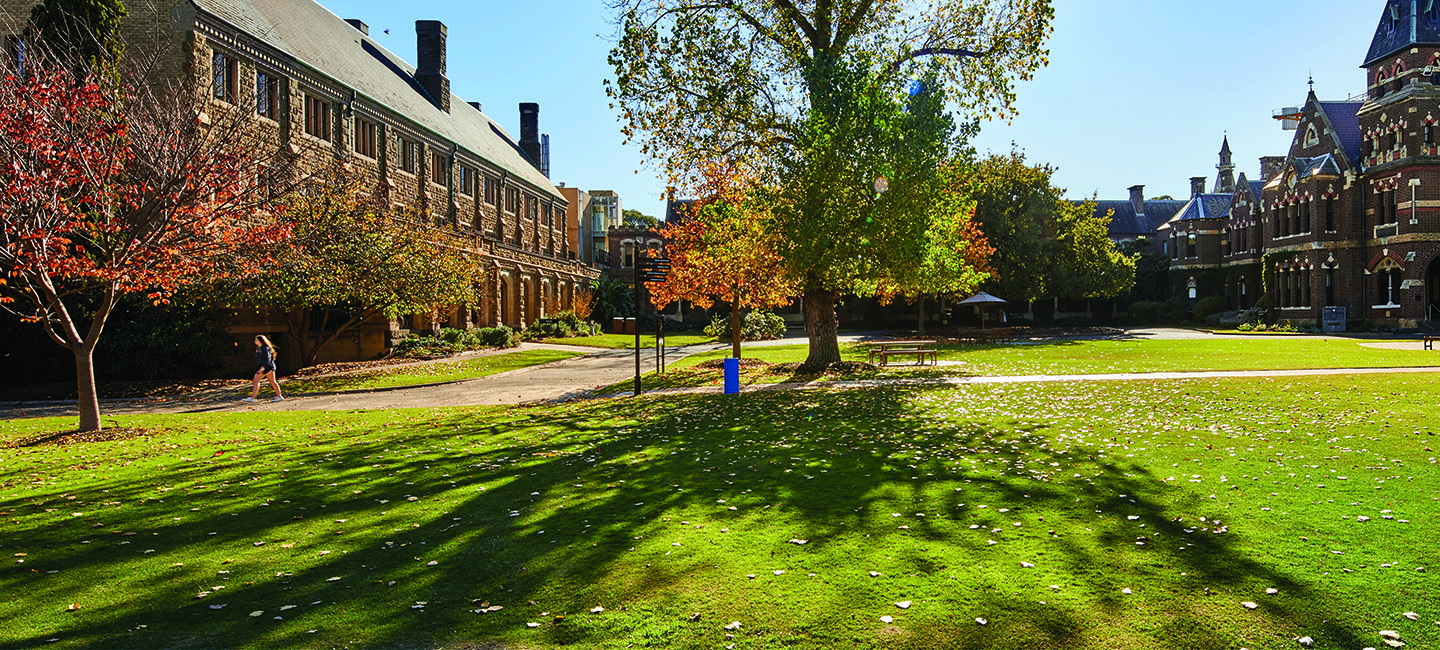 Library
The Leeper Library is a space to relax, study and learn.

The Leeper Library is located on Trinity's main campus at Parkville, and here students can study, browse resources and learn in comfort. Trinity's librarians are trained to help locate the best resources for students, teach how to reference assignments and recommend books, including ebooks and audiobooks.
We also have works by and about Trinity alumni, and house the Mollison Library – the collection of the Anglican Church of Victoria.
For more information about the library and borrowing, see our library catalogue.
The Trinity College library is available to:
currently enrolled students across all divisions of Trinity College
current teachers, tutors and other staff
members of the Anglican clergy of Australia
approved researchers from outside Trinity College (by appointment)
students and staff of the University of Divinity.

Opening hours
The Trinity College library is staffed from 9.30am-5pm Monday to Friday.

Residential students can access the library at any time using their swipe cards. This includes evenings, weekends and public holidays.
Contact the Library