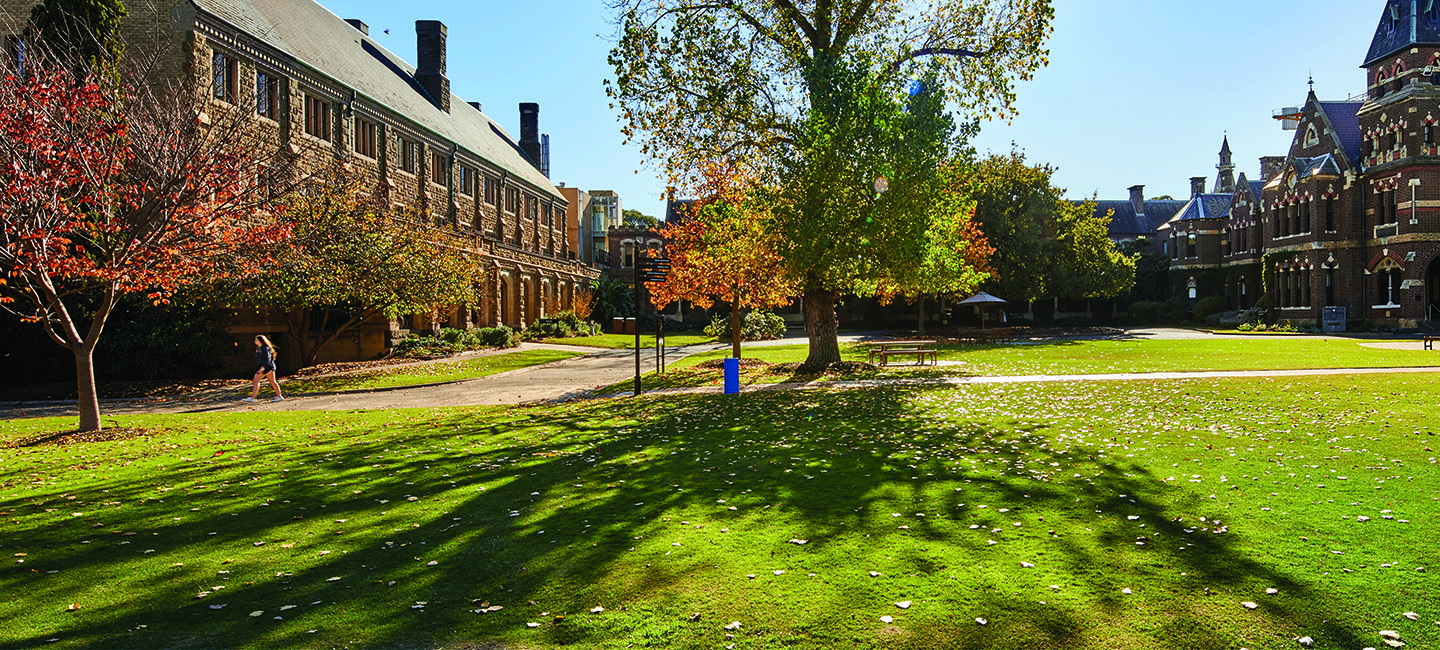 Events in the Trinity Chapel
Trinity offers the College Chapel for various services, including weddings, baptisms and funerals.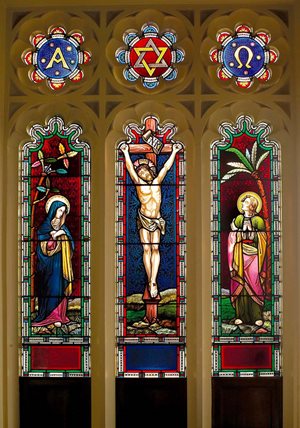 The Chapel of Trinity College and Janet Clarke Hall is a popular space for important events at Trinity College and beyond.
The College Chaplain, the Reverend Dr Luke Hopkins, works with current and former Trinity students and the wider community to ensure events are memorable and managed with sensitivity.
A beautiful and contemplative space
The Chapel comfortably seats 60 people in six centre-facing pews. An additional 100 people may be accommodated in pews near the west door. Seating for up to 200 can be configured in the Chapel if required.
The Chapel is not available for general hire. However, please get in touch with our College Chaplain if you wish to make an enquiry. We are always open to discussing possibilities (subject to availability and type of occasion).
There are Anglican services of worship held every week in the Chapel and everyone (staff, students and the general public) are always welcome to attend and participate.
Accessibility
Wheelchair access is available through the annexe on the north side of the Chapel. There is a hearing loop available for those who have difficulty in hearing.
Pastoral services
Weddings
The Chapel is a popular place for the weddings of current and former students and staff, and is available for Anglican marriage celebrations. It must be stated that the Chapel is an Anglican space with an Anglican chaplain, and wedding rites are conducting according to the legally set liturgies of the Anglican Church of Australia. Please speak to our chaplain about your potential wedding if you are interested in getting married within the Chapel.
A standard wedding in the Trinity College Chapel costs $1750.
Costs for music/choir are separate to the above fee and musical arrangements can be discussed with the College's Director of Music: music@trinity.unimelb.edu.au.
Funerals
Funerals or memorial services may be held in the Chapel, subject to availability. The priorities of an Anglican funeral are the celebration of the deceased's life, the dignified tending to their mortal remains, and the opportunity for loved ones, friends and colleagues to make their farewells. If you wish to hold a funeral at Trinity, please get in conduct with the College Chaplain, who is happy to arrange a time to meet with you.
Baptisms
The welcoming of new members into the Christian community is a joyous and wonderful occasion. We encourage the baptism of both adults and infants. If you're contemplating baptism or confirmation, or perhaps wish to bring a child to be baptised, please contact our College Chaplain.
There are no fees associated with baptism. 'As you received with payment, give without payment' (Matthew 10:8).
Contact The Revd Dr Luke Hopkins