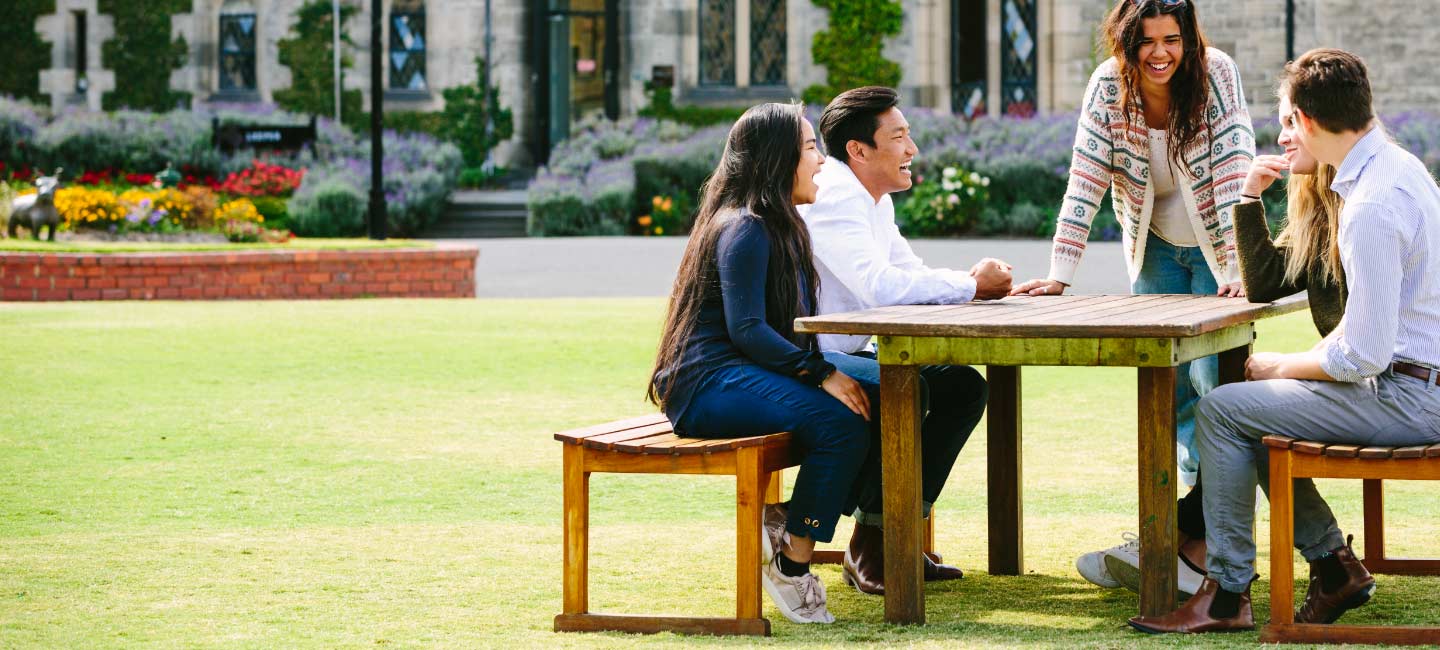 Apply
Applications for Semester 1, 2024 have now closed.
Who can apply
Undergraduate students
Choristers
Indigenous students
Exchange students
Fees & Scholarships
View our residential fees here.
We believe everyone has the right to access higher education. Trinity has the largest scholarship program of all of the University of Melbourne colleges, offering $2.3 million in financial assistance to more than one-third of our students. Visit our scholarships page to find out what financial assistance may be available to you.
How to apply
Detailed application steps
Step 1
The first thing you'll need to do to apply for Trinity College is submit an application through the University of Melbourne's Colleges website, making sure you select Trinity College as your first option.
All University of Melbourne college applications must be made through this website.
Step 2
After you've submitted your application, our Admissions Team will send you an email to guide you through the rest of the application process.
To complete your application, you will be asked to provide:
a copy of your most recent school results/academic transcript
a $75 application fee
a scan of a passport-sized photograph
a statement of 300–500 words that tells us a bit about yourself, including your interests, ambitions and reasons for applying to Trinity College
references from one academic referee and one personal referee. Your academic referee could be your school Principal or Year 12 Coordinator. Your personal referee could be a family friend or your favourite teacher. Your personal referee should not be a family member.
*Please note we only accept electronic documents.
Step 3
Once we've received all your paperwork you'll be invited to attend an interview with two people from our Residential Team. Interviews are generally conducted between August and November. Interstate and international applicants can do their interview via Zoom.
Step 4
We then assess all applications. Successful applicants will receive an email with a letter of offer after the application closing date. Offers are sent on a rolling basis, so don't be alarmed if you hear about someone else receiving an offer.
If you're unsuccessful we will send you an email to let you know. All applicants have the option to join another college, or join the Trinity waiting list.
The number of students we accept varies from year to year, but we always take as many students as we can.
As your application is usually submitted before you receive your Year 12 results or university grades, you need to let us know your ATAR score or equivalent (your final grades) as soon as you find out.
You'll also need to forward us an electronic copy of your letter of offer from the University of Melbourne when you receive it.
Do you have questions?
If you have any questions about applying for Trinity College, please get in touch with us at residentialcollege@trinity.unimelb.edu.au
You can also browse our frequently asked questions about living on campus.