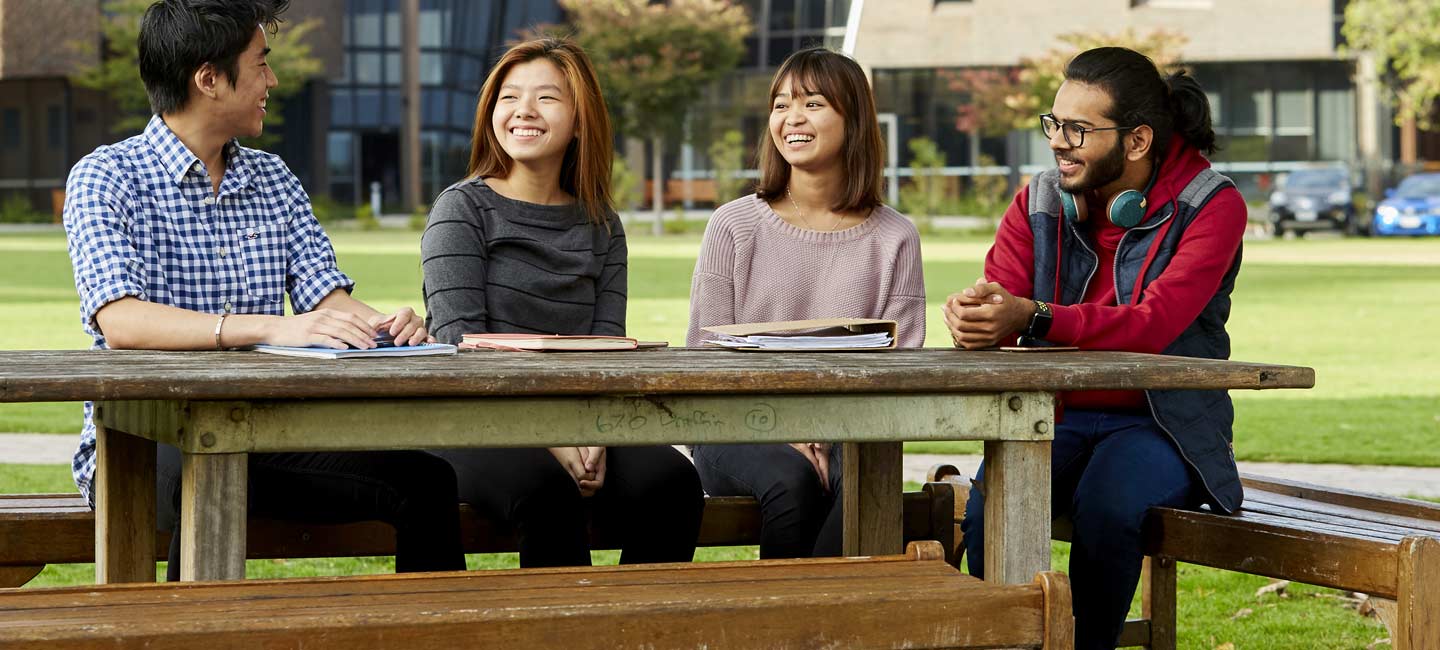 The Melbourne Curriculum
The Melbourne curriculum – a different way of thinking.
When you complete the Trinity College Foundation Studies (TCFS) program, you're guaranteed entry into a University of Melbourne undergraduate degree if you achieve the required scores.
University of Melbourne undergraduate degrees are carefully designed to set you apart from other Australian tertiary students through a learning system called the Melbourne curriculum.
The Melbourne curriculum is aligned with top education institutions around the world. It's designed to produce graduates that are forward-thinking, highly skilled, resilient and ready for the workforce.
By studying at Trinity College and progressing into the Melbourne curriculum style of study, you'll be in an excellent position to excel academically, secure a reputable job and build essential life skills.
Transitioning from Foundation Studies to the Melbourne curriculum
As a Trinity College student, you'll receive individual guidance on the best pathway into your chosen University of Melbourne course. As part of our Foundation Studies program, you'll undertake two core curriculum subjects as well as three electives from the 12 on offer.
The majority of TCFS students are accepted into undergraduate degrees at the University of Melbourne, and you're guaranteed entry if you achieve the required entry scores. You'll need to achieve a score of at least 50% in English for Academic Purposes (EAP) and meet the entry requirements for your chosen course.
How does the Melbourne curriculum work?
Step 1: Complete your undergraduate studies
You'll start with a three-year undergraduate (bachelor's) degree.
Throughout your undergraduate course, you'll develop a deep understanding of your chosen study area – this is considered your 'major'.
You'll also study subjects from outside your major to broaden your skillset and knowledge base – these are called 'breadth' subjects.
Step 2: Enter the workforce or study a masters degree
After your undergraduate degree, you can choose to either:

enter the workforce
progress to further studies with a master's degree.
Step 3: Progress to the highest level of study
If you're passionate about research, you can choose to go on to further study with our highly regarded PhD program.
Get started
If you're ready to commence your studies at Trinity College and progress to the number one university in Australia, apply for our next intake.
Now find out where you can live while studying at Trinity College.