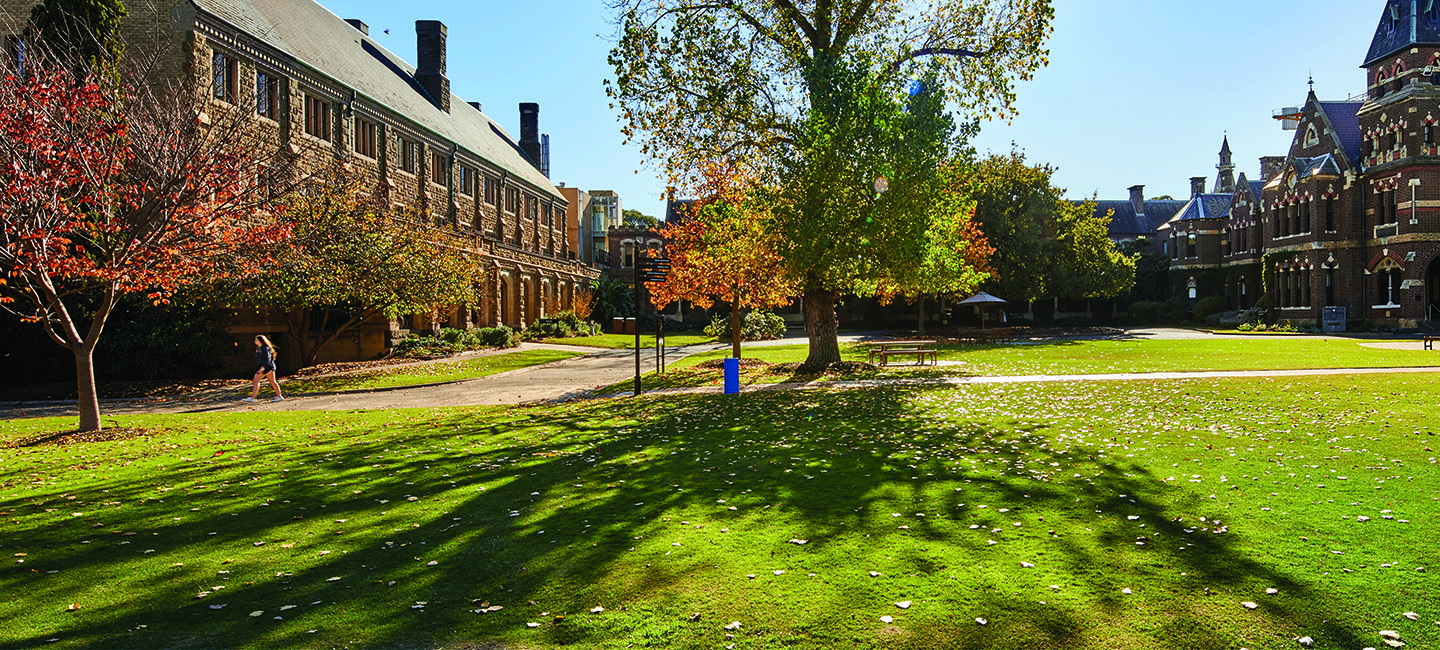 Chapel history
The Horsfall Chapel
Trinity College's Anglican foundation and Christian values are encapsulated in our elegant Chapel, which we share with our neighbouring college, Janet Clarke Hall (JCH was the female-only residential wing of Trinity College from 1886–91).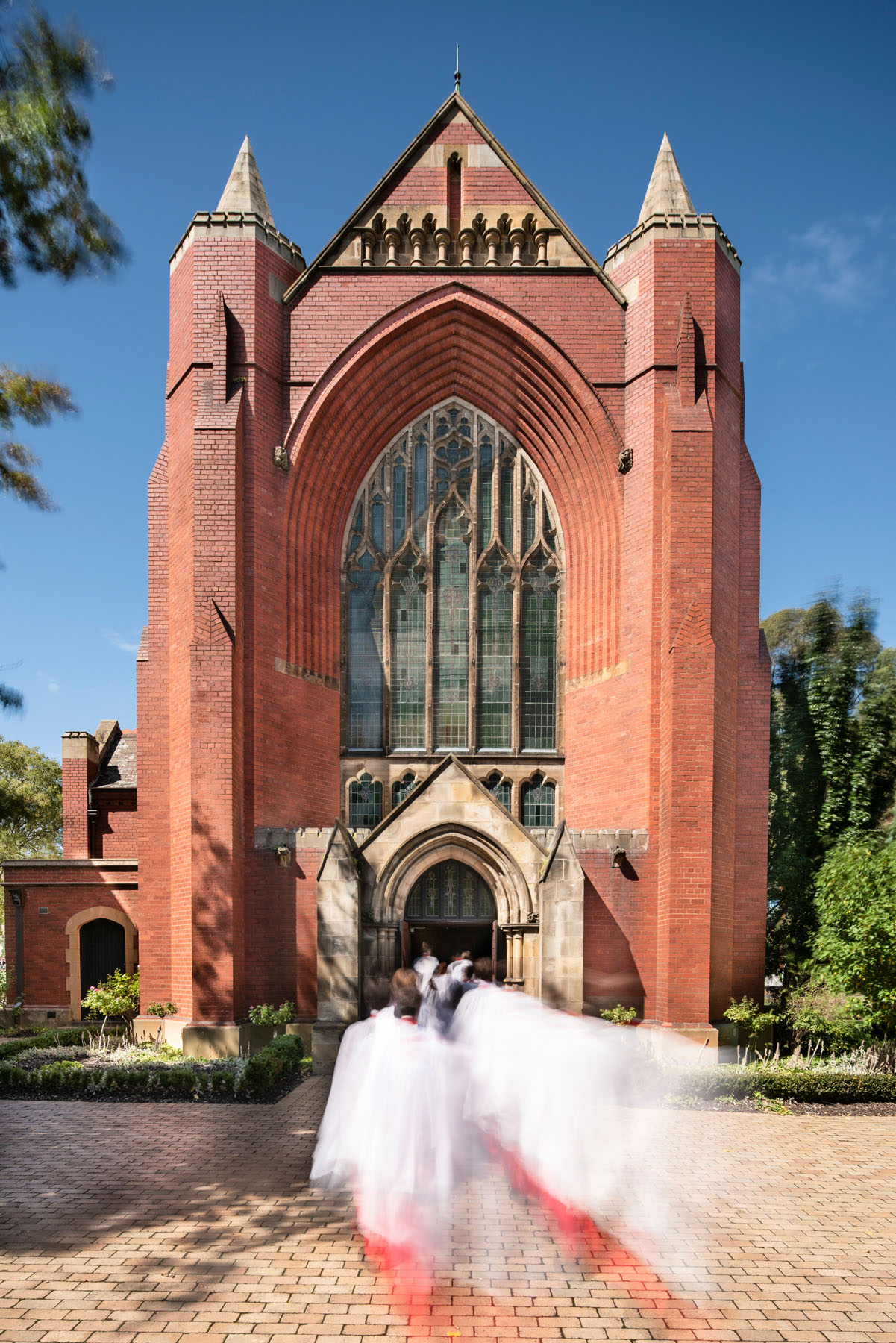 The Chapel is a place for worship, reflection and prayer, and is a sacred space where all are welcome. Many Trinitarians return to the Chapel for special events and a number of our alumni have been married here. The building is also the home of the acclaimed Choir of Trinity College. 
The Chapel of Trinity College and Janet Clarke Hall was designed and built between 1911 and 1917. Its construction was made possible by a gift from John Horsfall in memory of his daughter Edith Carington.
Chapel art and architecture
The Chapel was designed by Tasmanian architect Alexander North and built during the second decade of the 20th Century. The building was funded by Melbourne businessman John Sutcliffe Horsfall in memory of his daughter Edith Carington.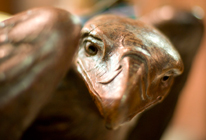 North used native timbers, particularly Tasmanian oak, and local materials exclusively throughout the Chapel's interior. He depicted native flora and fauna in the decorative woodwork, replacing traditional English and Anglican emblems and motifs with depictions of eucalyptus leaves and waratahs in art nouveau style. Carved possums, platypuses and bandicoots attributed to the leading Australian woodcarver Robert Prenzel are depicted on the armrests of the pews.
North designed a wood-carved eagle as a book-rest for the Chapel lectern which was carved by sculptor JJR Tranthim–Fryer. This was presented to the College by the Carse family in memory of Franc Carse who died in action in the First World War.
The Chapel has beautiful stained glass windows and many examples of religious art, including a reproduction of Madonna della Seggiola (c.1865) by an unknown artist, which was presented to the College by Alexander Mollison in about 1880.