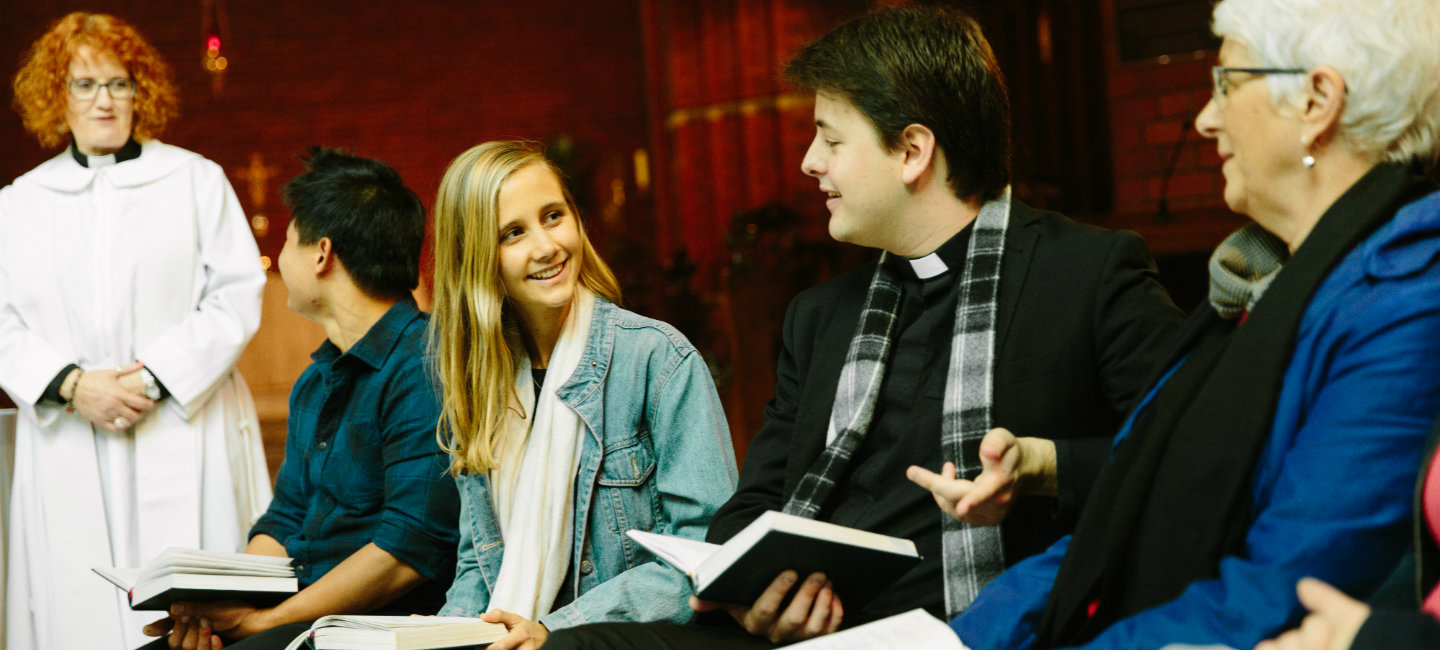 Continuing Education
The Theological School runs many educational events and hosts short courses for lay and ordained members of the community.

The Continuing Education Program is an opportunity for you to engage critically with issues from a contemporary Anglican perspective. One of the program's aims is to enhance and invigorate the ministry of clergy and lay people in their various roles in the Church.
The Kingdom of God is near: Studies on the readings for Year B
4 November 10AM - 1PM (ONLINE ONLY)
This event is an opportunity for clergy and lay people to be enriched by the readings from Mark and the Old Testament for the forthcoming Church Year B. This study day will provide resources for preaching, worship and ministry, commencing on Advent Sunday. It will also be a wonderful opportunity to explore the Bible, discover its riches and deepen your spirituality. There will be plenty of opportunity for reflection, input and discussion.

The day's leaders: The Revd Canon Dr Robert (Bob) Derrenbacker is the Dean of the Trinity College Theological School, where he is also the Frank Woods Associate Professor in New Testament. He writes on a wide range of research interests including the Synoptic gospels. Bob is a member of Chapter at St Paul's Cathedral where he is also an Associate Priest. Dr Rachelle Gilmour is Bromby Associate Professor in Old Testament at the Trinity College Theological School. She has published three books, including most recently, Divine Violence in the Book of Samuel, and is currently working on a commentary on 1 Samuel 1-15. Rachelle is also a member of St James' Old Cathedral in West Melbourne.

Book here
To view recordings of some of our past continuing education events, click here.
---
Events contact
For further information on Theology Events, please contact the Administrator by email at theologyevents@trinity.edu.au or phone (03) 9348 7127