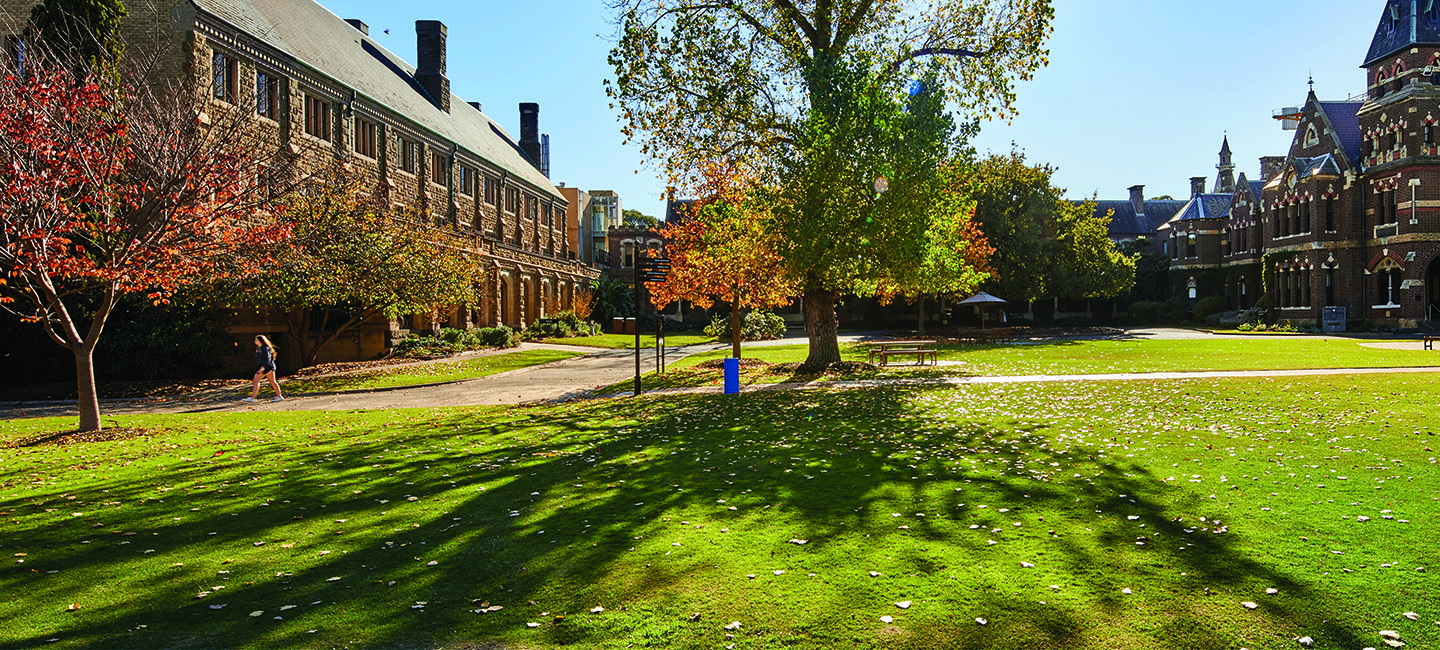 Scholarships
Worried about the cost of College? A scholarship can help!
Residential College scholarships
Trinity College prides itself on the scholarships made available to students from a wide variety of backgrounds. These scholarships allow students who previously may not have been able to attend university, to achieve their dreams and get the most out of the university experience.
It is through the generosity of this extended community that in 2024 Trinity will offer $2.3 million in Residential College scholarships – the highest of any of the University of Melbourne's affiliated colleges. In 2023, at least one-third of our Residential College students received scholarship support.
General, regional/rural and Indigenous scholarships are available and range from $5000 to full scholarships.
Scholarship stories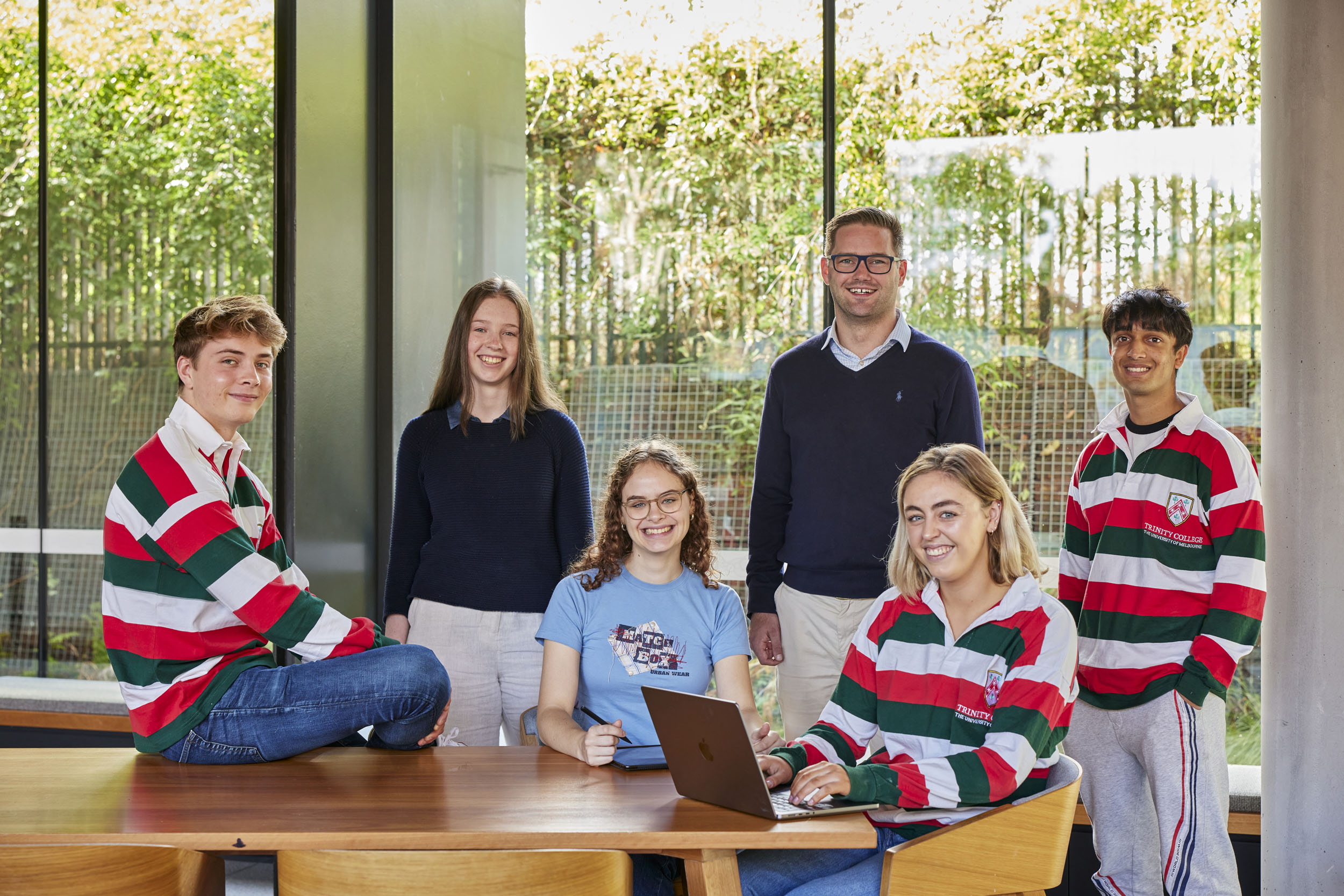 We believe that exceptional students who don't have the financial means to attend college deserve an exceptional education. Hear from some of our students whose lives have been transformed by Trinity College scholarships.
AGL Shaw postgraduate scholarship
Trinity alumni are eligible for the AGL Shaw postgraduate scholarship, a scholarship for postgraduate study at Oxford University, valued at $52,000 for up to three years.
Scholarships for Indigenous students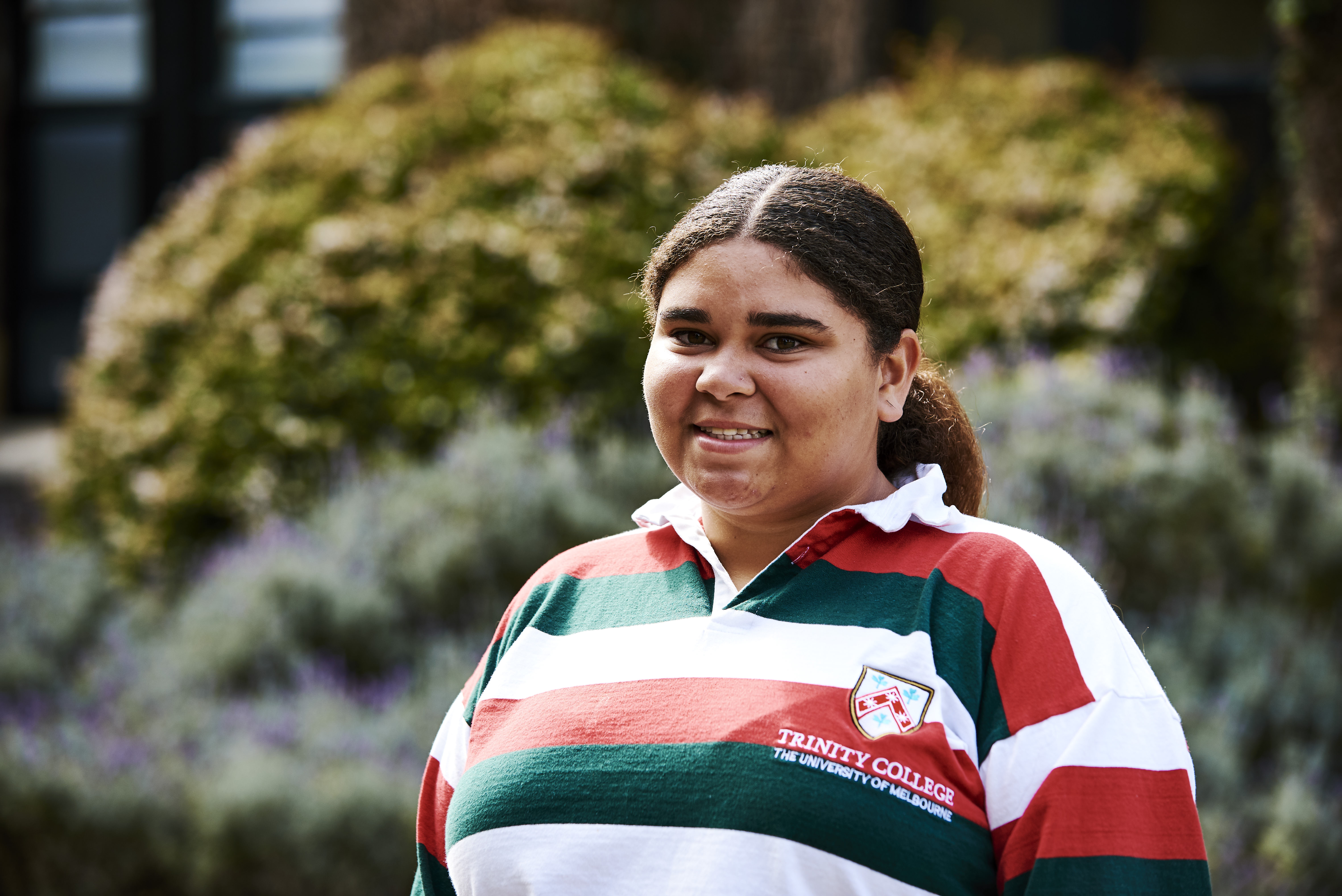 Trinity supports access to tertiary education for young Indigenous men and women through our Indigenous scholarship program. Scholarship amounts vary but the range is $5,000 to $40,000 per year. If you identify as Aboriginal or Torres Strait Islander and want an amazing university experience surrounded by fun, supportive and encouraging people, contact our Dean of the Residential College, Leonie Jongenelis on leoniej@trinity.unimelb.edu.au
Ruth Tangbau 2019 scholarship recipient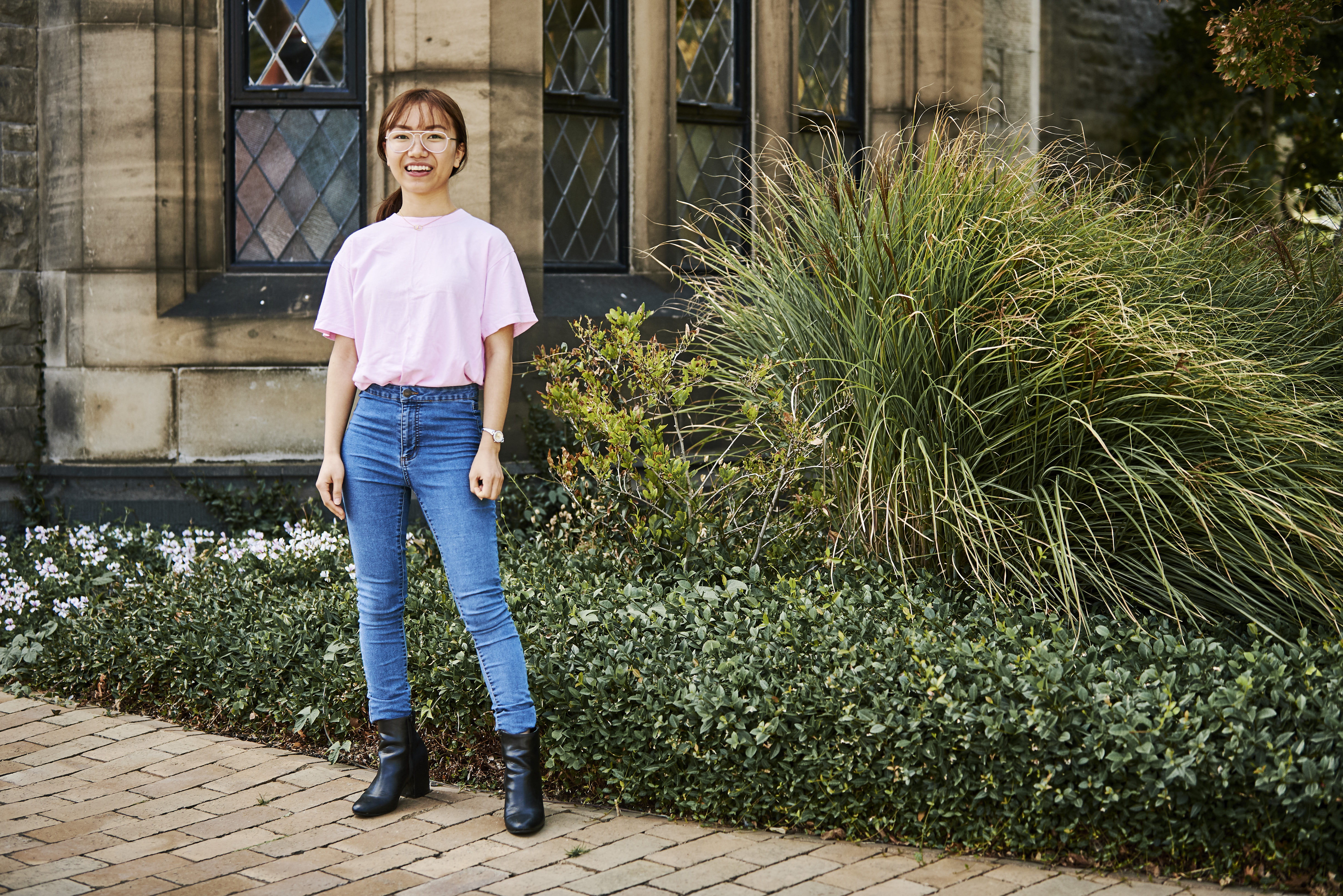 'I am eternally grateful for the incredibly generous scholarship I received at Trinity as it has allowed me to not only focus on my university studies, but also involve myself in many other life-changing volunteering opportunities without having to stress about financial burdens.'
Below are some of our frequently asked questions, along with information about how to apply for a Residential College scholarship at Trinity.
What are scholarships?
At Trinity, scholarships help cover the cost of some students' college fees and are designed to make Trinity College more accessible to those who otherwise may not be able to afford to attend. Our scholarships are funded by generous donations from former Trinity students and/or philanthropists. Our donors are passionate about giving deserving students the opportunity to enjoy and benefit from Trinity's collegiate experience.
What kind of scholarships do you offer to residential students?
The majority of Trinity College scholarships are partial scholarships (which cover some of your fees), but we do offer a small number of full scholarships every year. Full scholarships are awarded based on extreme financial need, while partial scholarships help make college more affordable, and students often supplement their partial scholarship by taking on a part-time job for example.
Note: scholarships are awarded for a full academic year and all students are expected to re-apply on an annual basis.
Who can apply?
We will consider the application of anyone who can demonstrate financial need. To do this, you'll need to submit a scholarship application form and evidence of family income, which may include proof of parental income, evidence of savings, and other financial documents. We will then use this documentation to assess your application and decide what kind of scholarship, if any, we can provide to help make Trinity more affordable for you.
We consider students from all backgrounds for our scholarships. If you are from a rural or regional area, are of Aboriginal or Torres Strait Islander descent, are a refugee, or have challenging personal or financial circumstances, for example, we would welcome a scholarship application from you.
How do you assess scholarship applications?
We will assess your application based on a set of criteria.
Things we take into consideration are your family circumstances (including household income, the number of dependents in your family, and household savings), your personal circumstances (based on the personal statement you supply as part of the application process), the references you supply as part of your residency application, and your course of study.
Do I need to apply for a particular scholarship?
No, there is no need to apply for a particular scholarship or scholarship amount. All you need to do is to submit a general scholarship application form, along with the required supporting documentation. We will assess your application in full and decide which, if any, scholarship you are most suited to.
You may be eligible for (and may be successful in attaining) multiple scholarships, but again, this will be decided as part of the overall scholarship application process, and we may combine scholarship amounts if we feel you would benefit from multiple partial scholarships.
How long does a scholarship last?
Scholarships generally apply to one academic year. Our scholarships hinge on academic performance and ongoing contributions to the residential community, so students must re-apply for their scholarship each year. If you are successful in attaining a scholarship at Trinity College, you will receive details about how to re-apply when your scholarship is about to expire.
When do your applications open and close?
Residential College applications for all students, (new and returning), open at 9am Melbourne time on 1 June. Applications received during this period will be assessed for students starting at Trinity College the following year.

Note: you need to apply to live at Trinity College before applying for a scholarship. This is because we process residential applications before scholarship applications.
Scholarship applications need to be submitted separately, and close on 15 October each year.
So, if you're planning on applying for a scholarship, make sure you submit your Residential College application first, before 15 October.
We understand that you may be nervous about applying to live at Trinity College without knowing whether you'll have a scholarship or not (and, therefore, you might not know if you'll be able to afford the fees), but rest assured, you will not be locked into any College fees should your scholarship application be unsuccessful, and we will be happy to talk through your payment and living options.
Are you eligible for ABSTUDY?
ABSTUDY is available to Aboriginal and Torres Strait Islander students who are enrolled in full-time tertiary study. ABSTUDY covers compulsory fees. Both the Dhumbali Camp at Trinity College and subsequent O Week for new residents at Trinity College are compulsory charges for Aboriginal and Torres Strait Islander residents and thus can be covered by ABSTUDY. For ABSTUDY to cover your College fees, please be sure to select the 'residential cost' option.
Please note, if you were an ABSTUDY recipient in high school, you are not automatically eligible for ABSTUDY at university. You will need to submit a new application, so we recommend getting this process underway as soon as possible (and at least 13 weeks before starting your first year at Trinity College).
Trinity has a dedicated Indigenous Support Officer who will be able to guide you through this process. If you need assistance, email residentialcollege@trinity.unimelb.edu.au
Want to donate to a scholarship?
If you're interested in donating to our scholarship program to help give more deserving young people the chance to attend Trinity College, please visit our donation page or contact our Advancement team on advancement@trinity.unimelb.edu.au
How do I apply for a Trinity College scholarship?
Step 1: Make a residency application to Trinity College. If you are a Youth Allowance recipient, you do not need to pay the application fee. Note, we cannot consider your scholarship application until we receive your residency application.

Step 2: Complete and return our scholarship application form, along with evidence to support your application. Details about supporting documentation can be found on the form.


Still have questions? Contact residentialcollege@trinity.unimelb.edu.au