The accidental celebrity on a mission to change the world.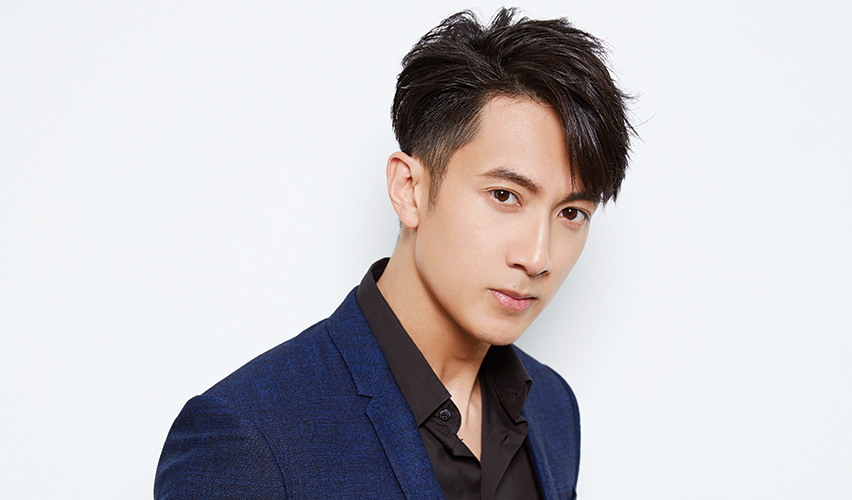 Location: Bandar Seri Begawan, Brunei

If you're from Australia, the name Wu Chun may not ring any bells. But if you're from Asia, you may well be one of his 10 million social media followers or might recognise him as the face of Royal Brunei Airlines, Sketchers, Land Rover, Disney, Swisse, Hugo Boss and Lexus.
The Brunei national shot to fame after being spotted by a producer in a Taiwanese cinema. 'He gave me his card and asked if I would like to be part of a TV drama project,' says Wu Chun (TCFS 1997), formerly known as Goh Kiat Chun, recounting the moment that would change his life forever. 'I didn't have a background in acting at all, but he said I had the right look for the role.'
Television led to the stage when Wu Chun's boss decided he wanted to start a pop band. Wu Chun, who describes himself as a shy and nervous person, initially declined. He had never sung in public. But his fellow band-members-to-be insisted – the manager wasn't going to go ahead unless Wu Chun got on board.
It was the passing of Wu Chun's mother soon after his graduation that gave him the courage to face the spotlight. He knew life was short.
Fahrenheit went on to release some of Asia's biggest-selling albums and the band scooped a slew of awards, including a series of 'best single' and 'most popular group' accolades. The shy boy from Brunei became an international sensation and a millennial idol.
When Fahrenheit called it a day in 2011, Wu Chun's career continued to soar as he was cast in movies and TV shows across Asia, and graced the covers of Men's Health, GQ and Harper's Bazaar.
But Wu Chun isn't just a pretty face. Behind the glitz and glamour is a driven businessman on a mission to change the world. With fame comes power, and Wu Chun is determined to use that power for good.
'Fame isn't something I look for now, but if I have to be famous to inspire others to make the world a better place, then it's a big motivation to be the best I can at what I do,' he says. Wu Chun demands that his fans don't buy him gifts, asking instead that they send him receipts to show what they've donated to charity. He estimates that he receives around 500 receipts each year, and for his recent 40th birthday, one of his fan clubs planted a forest of more than 6000 trees in China as a gift.
He also runs blood donation campaigns, is an Earth Hour ambassador, supports Dementia Brunei and raises funds for children participating in the Special Olympics.
Wu Chun says his commitment to giving comes from his late mother. 'My mother always told me that we have to help people when we are capable,' he says. 'Giving happiness to others gives me happiness in return, and if I can get my fans and those who support me to band together, it can be incredibly powerful, and we can make a big change.'
Wu Chun's business acumen comes from his father, who works in the property sector. Along with his charity work, Wu Chun runs seven successful businesses, including a gym franchise, Fitness Zone, which taps into his love of sport (Wu Chun is a former basketballer and competed in the Asian Games), as well as a bakery and roti restaurant, which tap into his passion for food – born out of necessity when Wu Chun began studying at Trinity and needed to learn to cook for himself. 'When I was in Brunei my mother would always want to cook, but when I moved to Melbourne, I needed to learn to cook for myself. Now I love cooking and came up with some of the recipes in my restaurant myself,' he says.
Wu Chun's sharp business skills won him a coveted Asia Pacific Entrepreneurship Award and his go-getter attitude and philanthropy were recognised by the King of Brunei with a role model excellence award. His story has been documented in an autobiography, Ignite Courage (published in Mandarin).
Wu Chun is now focused on spending time with his childhood sweetheart now-wife Lim Lee Yen, who also studied at Trinity (TCFS 1997) and encouraged him to join Trinity College in the first place, and instilling strong values into his children, Nei Nei and Max. 'Giving my kids the right guidance, love and support is my top priority now,' he says. 'I want to teach them that as long as you do your best, you'll either win or learn.'
Wu Chun says he would love for his children to attend Trinity someday, given his positive experiences at the College. 'Trinity has such great teachers, and I remember how well they guided us and made us feel like family. The environment fostered a positive sense of community.'