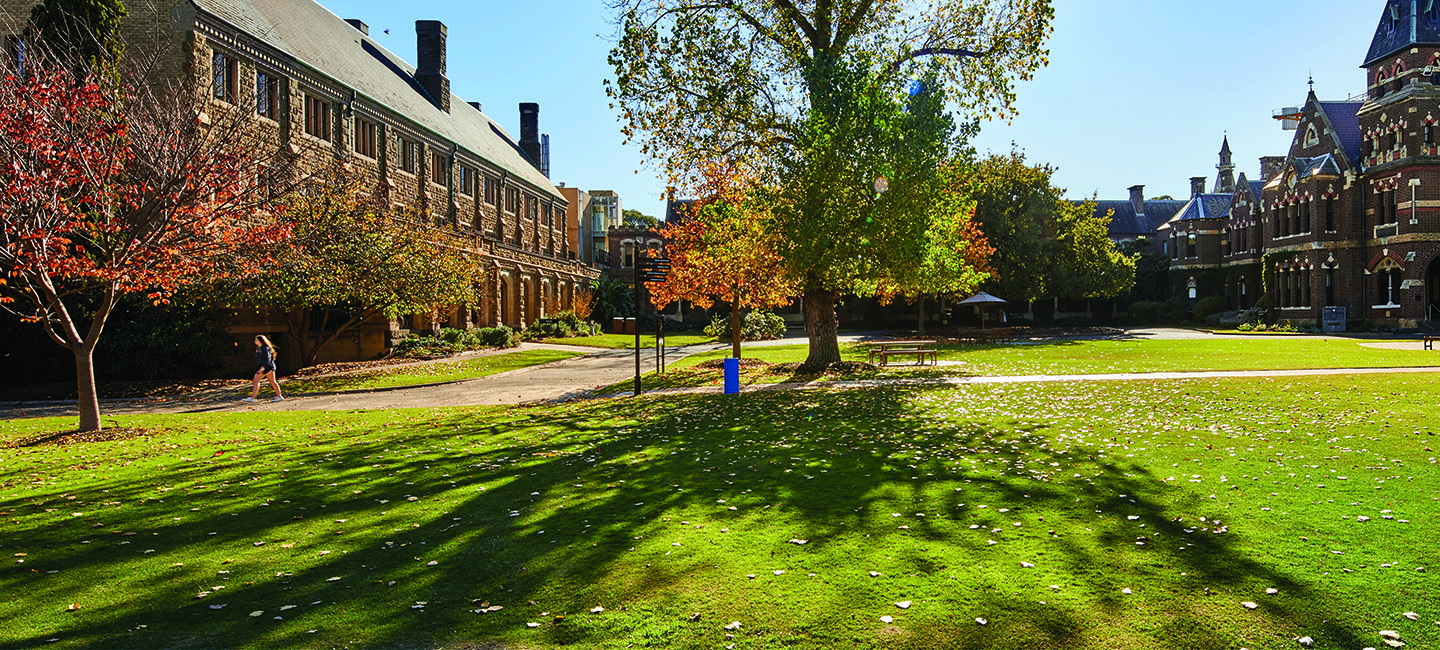 Barry Marshall Lecture
Held annually near the anniversary of his death, the Barry Marshall Memorial Lecture presents an eminent speaker in Theology.
The memory of Barry Russell Marshall, a former College Chaplain and lecturer in the Theological School, is commemorated by an annual memorial Eucharist and a Lecture. Barry died suddenly at Oxford on 12 August 1970 from head injuries received in a serious fall. He was shortly to have become Principal of Pusey House, a centre for theological scholarship and research.
Born in Sydney on 18 July 1923, Barry spent his early childhood in central western New South Wales, and developed there that love for the outback which had so profound an influence upon his life. He was dux of his correspondence school and later of Shore in Sydney. From 1941 until the end of the War he served with the RAAF as a wireless operator, and survived one forced landing in the sea. He entered Trinity College in 1946, graduating in Arts with First Class Honours in History in 1948. Then followed two years at St John's College, Morpeth, NSW, from which he graduated with First Class Honours in Theology.
He was ordained by the Bishop of Bathurst in 1950, and as Brother Timothy served with the Brotherhood of the Good Shepherd in ministering in the far inland of New South Wales. In 1952 he proceeded to Oxford as Lucas-Tooth Scholar, graduating DPhil from Christ Church in 1955. Barry then returned to the Brotherhood and served until 1961 as priest-in-charge of Bourke. The joy of these Brotherhood years never left him, and many a later University vacation saw him reverting to the role of a bush pastor as he happily relieved some outback priest.
In 1961 a significant new era began for him, when he was called to the Chaplaincy of Trinity College. His was a most notable ministry, not only to the College but to the University and the general community. Within the Anglican Church, and beyond, he was widely known, not only for his scholarship and the originality of his mind, but also for his great priestly qualities. Warm, vital, spontaneous, with a rich sense of fun, he was a man of remarkable influence, deeply involved with persons and causes and much loved.
Barry's main field of study was historical and liturgical, with a special interest in Christian initiation. He was a consultant member of the Anglican Liturgical Commission.
Past Lectures
2020: Lecture cancelled due to COVID-19 restrictions
2019: The Revd Canon Dr Bob Derrenbacker

Bob Derrenbacker began as Frank Woods Associate Professor in New Testament and Dean of the Trinity College Theological School at the beginning of 2019. He was formerly President of Thorneloe University, an Anglican college federated with Laurentian University in Sudbury, Ontario, Canada. Bob's lecture was titled 'And he went out and wept bitterly': A socio-cultural reading of Peter's denial in Matthew 26:69–75.
2018: Archbishop Kay Goldsworthy AO (TC 1981)

Trinity alumna Kay Goldsworthy was installed as the 8th Archbishop in Perth in February 2018, becoming the first woman in the world to be given the title of Archbishop within the Anglican communion. Prior to that, in 2017, she became a member of the Order of Australia (AO). On 22 August 2018 she returned to Trinity to deliver an address about women's leadership in the Anglican church in Australia. Kay prompted the audience to consider how successful leadership by women is measured and the way the theological landscape is changing across the country.
2017: Canon Professor Peter Sherlock

Peter Sherlock is a graduate of the University of Melbourne and of the University of Oxford. After time as an ARC Postdoctoral Fellow in the School of Historical and Philosophical Studies at the University of Melbourne and as Dean of the United Faculty of Theology, Parkville, Peter was appointed as the inaugural Vice-Chancellor of The University of Divinity in 2012. Peter is a cultural and religious historian with particular interests in early modern Europe and Australia. His research focuses on memory, especially the commemoration of the dead in monuments, and on gender roles and representations in the Christian church.
Peter's lecture entitled 'Why Australia Needs Theology' examined the past and present place of Christian theological scholarship in Australian politics and society, showing how theology is almost entirely discredited as a result of the failure of the churches in a wide range of areas, most notably the sexual abuse of children. It proposed that Australia still needs theology, and explored how theological scholarship might contribute in the future.
Read Peter Sherlock's 2017 Address
2016: The Revd Dr Gregory Seach

Gregory Seach was a student in the Theological School from 1998 to 2001. He was ordained in Melbourne, and ministered at St John's Camberwell before proceeding to Cambridge, gaining his doctorate in systematic theology and literature. While in Cambridge, he was Dean and Fellow of Clare College. In 2015 was appointed Warden of Wollaston, the theological college for the Anglican Diocese of Perth. Greg spoke about Christian desire, noting the general muddle we are in on issues of sexuality, and the need to reclaim the notion of desire as something creative and powerful. Sexual desire is good in itself and opens us to intimacy with the 'other' but, a deeper level, it conveys also a sense of the deep yearning for God that lies within every human heart. We are called to put ourselves utterly in God's hands and find our true identity there and our deepest desire satisfied.
2015: The Revd Dr Sarah Bachelard

Sarah Bachelard is a theologian, speaker and retreat leader. An Anglican priest, she is the founder and director of Benedictus Contemplative Church. She spoke on the topic Running on Empty: Contemplation and New Ways of Being Church. She challenged us by asking 'What if our experience of the declining position and viability of the Western Church were good news?' The lecture explored how the practice of contemplation might enable us to embrace rather than resist this decline, to reconnect with the gospel dynamic of death and resurrection, and so be renewed for participation in divine liturgy, mission and justice.
Read Sarah Bachelard's 2015 Lecture
2014: The Most Reverend Jeffrey Driver

Archbishop Driver spoke on The Gift and Grief of Anglicanism. Training originally as a journalist, Bishop Driver was ordained in 1977. He was founding head of the School of Theology at Charles Sturt University, and was Executive Director of St Mark's National Theological Centre in Canberra. After ten years as an archdeacon, he was elected Bishop of Gippsland in 2001, and was translated to Adelaide in 2005. He is well known for his work for the advancement of the ordination of women to Episcopal ministry, his leadership of the Anglican Refugee Network, and for ministry to the survivors of sexual abuse within the church.
2013: Professor Frank Brennan SJ AO

Professor Frank Brennan spoke on 'The public, the church and asylum seekers'. This was Frank in the role of an 'honest broker' responding to Kevin Rudd's challenge for anyone wanting a different approach to the Government's policy: 'What would you do to stop thousands of people including children, drowning off shore, other than undertake a policy direction like this? What is the alternative answer?' The lecture walked the difficult line between what is ethical and what works. It offered a six point response to Rudd's challenge, including a medium term negotiation of a regional solution, especially with the Indonesian Government.
2012: The Hon Michael Kirby AC CMG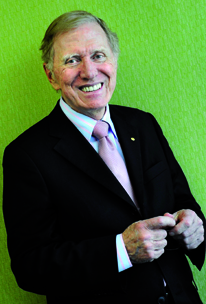 The Hon Michael Kirby presented on the topic 'Religion and Sexuality: Uncomfortable Bed Fellows'. He gave a moving account of his own personal relationship with the Anglican Church in Sydney throughout his life, maintaining a strong faith in a loving and long-term same-sex relationship. Michael Kirby stated: 'It has been known, of course, that people who are conflicted over their sexuality and religious beliefs are sometimes led (often unsuccessfully) to close down the personal side of their lives. To reject the disturbing and threatening attempts of others to pierce the armour and to storm the citadel of their emotions.'
Read Michael Kirby's 2012 address
2011: The Revd Dr Dorothy Lee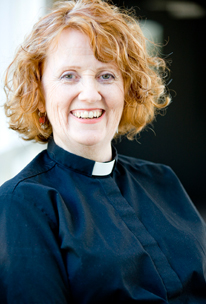 Dean of the Theological School and Frank Woods Distinguished Lecturer, the Revd Dr Dorothy Lee, presented on 'Faith in Word and Deed: Martha and Mary in the Gospel Context'. Dorothy looked at how differently the two sisters are portrayed in the Gospels of Luke and John, and what it signifies for us today in relation to ministry. Dorothy looked at the story in Luke, which is so directly focused on the sisters' conflict, and the story in John, where they form part of a much bigger story that outlines the core elements of ministry because of the emphasis of relationships.
Read Dorothy Lee's 2011 address.
2010: Dr Paula Gooder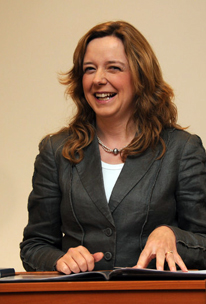 The 2010 Barry Marshall Memorial Lecture was given by Dr Paula Gooder, Canon Theologian of Birmingham Cathedral, Visiting lecturer at King's College London, and Honorary Lecturer at the University of Birmingham, on Wednesday 18th August 2010. Her topic was 'Serving the Word: Ministry in the 1st and 21st Centuries'.
In our changing church contexts one of the issues that often arises concerns ministry, in particular the question of who does ministry and what it is. Many people attempt to begin answering this question by turning to the New Testament and the term diakonia (deacon). This lecture will explore the New Testament evidence for early Christian understandings of ministry and the problems that exist for understanding what ministry was in the first century. This will lead into a reflection on what the New Testament might have to say to modern discussions about ministry and its significance in the 21st century.
2009: Revd Canon Professor Martyn Percy

The 2009 Barry Marshall Memorial Lecture was given by the Revd Canon Professor Martyn Percy on Thursday 13 August 2009, in the Buzzard Theatre, Burge Building. Martyn Percy is Principal of Ripon College, Cuddesdon and the Oxford Ministry Course. Principal since 2004, Martyn teaches and researches in three areas: practical theology, modern ecclesiology, and Christianity & contemporary culture. He also holds an honorary Chair in Theological Education at King's College, London; and is Canon Theologian for Sheffield Cathedral. Martyn's recent publications include: Salt of the Earth: Religious Resilience in a Secular Age; Engagements: Essays on Christianity and Contemporary Culture; and Clergy: The Origin of Species.
2008: Dr Esther Mombo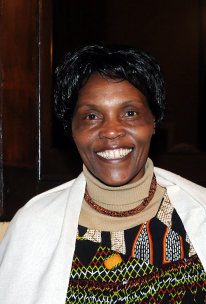 The 2008 Barry Marshall Memorial Lecture, entitled 'An African View on Anglicanism's current troubles', was given by Dr Esther Mombo, Academic Dean of St Paul's United Theological College in Limuru, Kenya, on Wednesday 20 August in the Burge Lecture Theatre.
Dr Mombo teaches church history and theologies from women's perspectives. She served as a consultant at Lambeth 1998 and spoke at the Primates' meeting in Brazil. She is a graduate of St Paul's, Limuru; Trinity College, Dublin; and Edinburgh University, Scotland. Dr Mombo is a member of the Circle of Concerned African Women Theologians. Her writings have been on women's issues, evangelism, HIV/AIDS, Christian-Muslim relations, and poverty in Africa. In the Anglican communion, Dr Mombo is a member of the Inter-Anglican Doctrinal and theological commission and most recently served on the Eames commission which produced the Windsor Report.