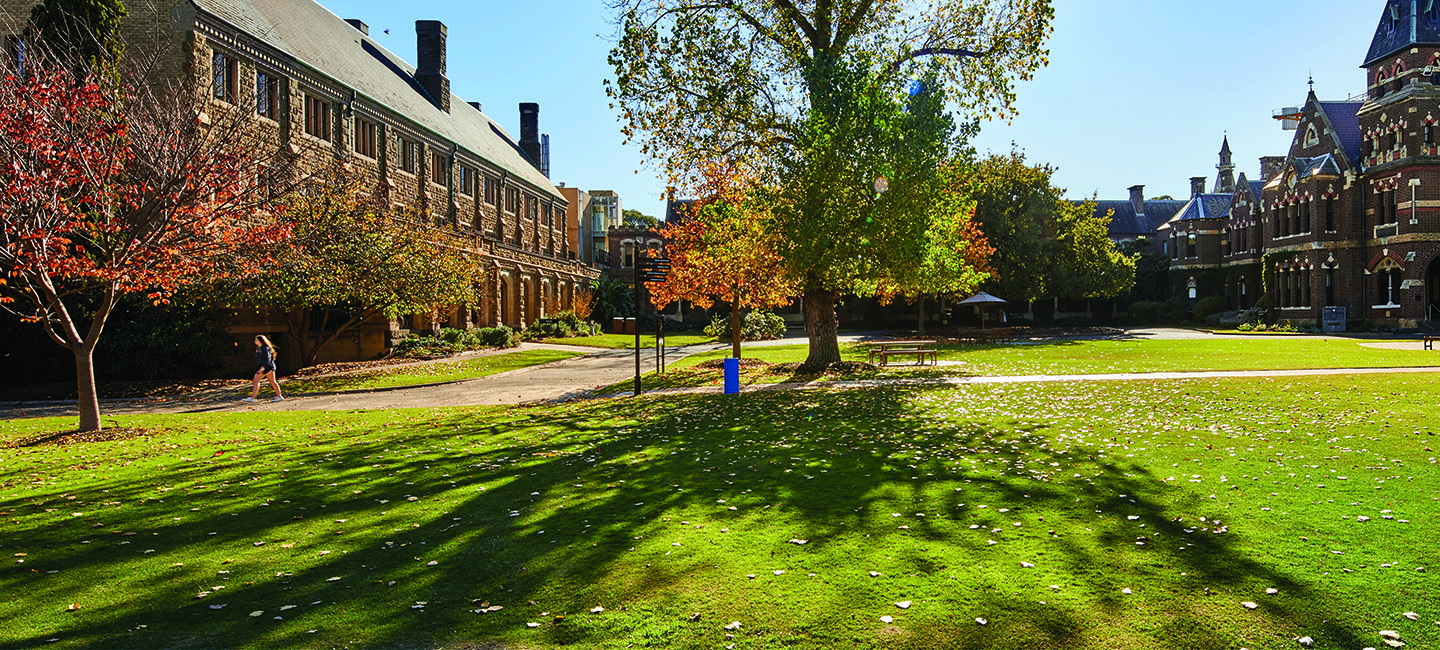 Endowed Lectureships
Gourlay Visiting Professor of Ethics in Business
In 2004 John and Louise Gourlay provided a $2.5 million endowment to Trinity College to establish the Gourlay Visiting Professorship of Ethics in Business. The Visiting Professor of Ethics in Business contributes to the academic and community life of Trinity College, the Melbourne Business School and the wider University of Melbourne through a program of events and by promoting an overriding ethical approach to business activity and decision-making.
---
Caldwell Lectures
Awarded every five years in the areas of art, law and literature, the Caldwell Lectures were the vision of Colin Caldwell (TC 1931). This lectureship attracts notable international scholars 'in art, art history, law or literature' to Melbourne.
---
Barry Marshall Lecture
The memory of Barry Russell Marshall, a former College Chaplain and lecturer in the Theological School, is commemorated by an annual memorial near the anniversary of his death, with Eucharist and a Lecture by an eminent speaker in Theology.
---
Sharwood Lectures in Church Law
The Sharwood lecture series is named in honour of Dr Robin Sharwood, the fourth Warden of Trinity College, who passed away in 2015 at the age of 83.
In his will, Dr Sharwood bequeathed a share of his estate to Trinity College to establish and finance what he called The Sharwood Lectureship in Ecclesiastical Law. To view past lecture papers, click here.