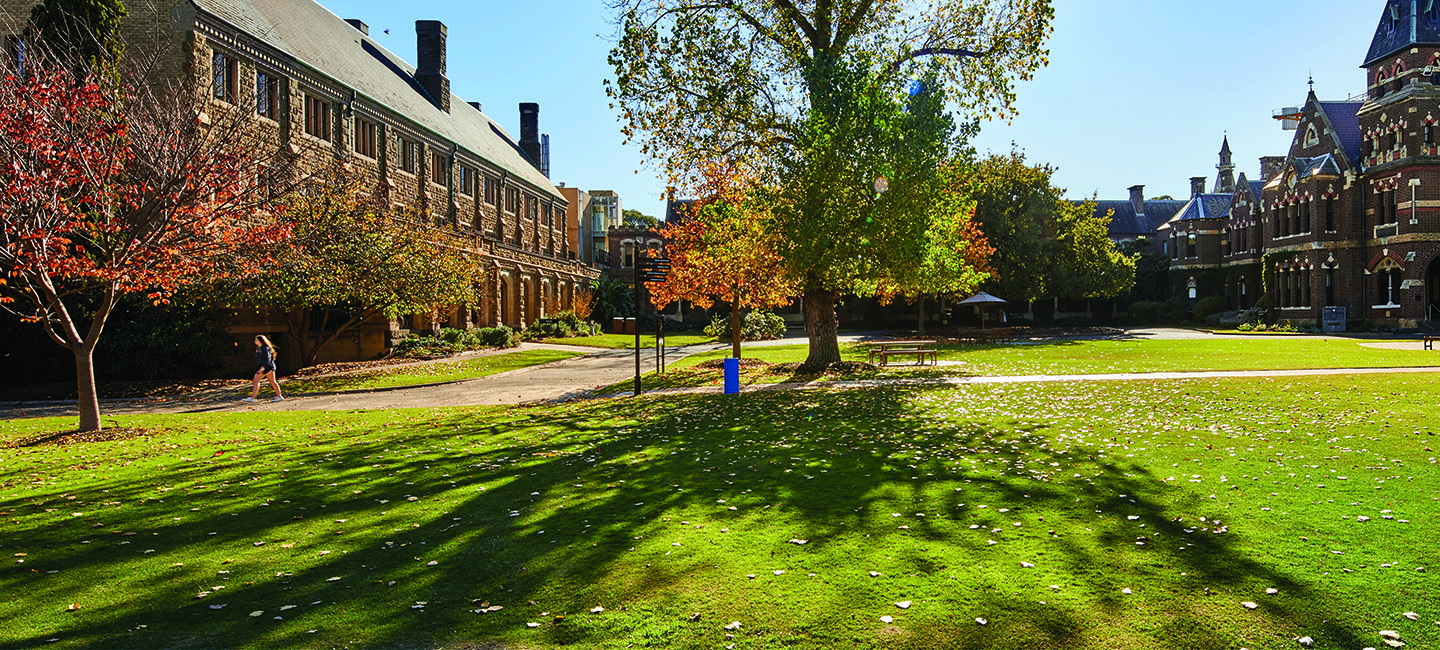 Scholarships
Our scholarships enable tomorrow's leaders to reach their full potential, free from barriers.

Trinity College Scholarships
Trinity College prides itself on the scholarships made available to students from a wide variety of backgrounds. These scholarships allow students who previously may not have been able to attend university, to achieve their dreams and get the most out of the university experience.
Please see the table below of current scholarships you may be eligible for.
Note: we need to ask for some personal information to determine who is eligible for a scholarship, but rest assured, all information contained in your application will remain strictly confidential.
For any scholarship enquiries, please contact scholarships@trinity.unimelb.edu.au