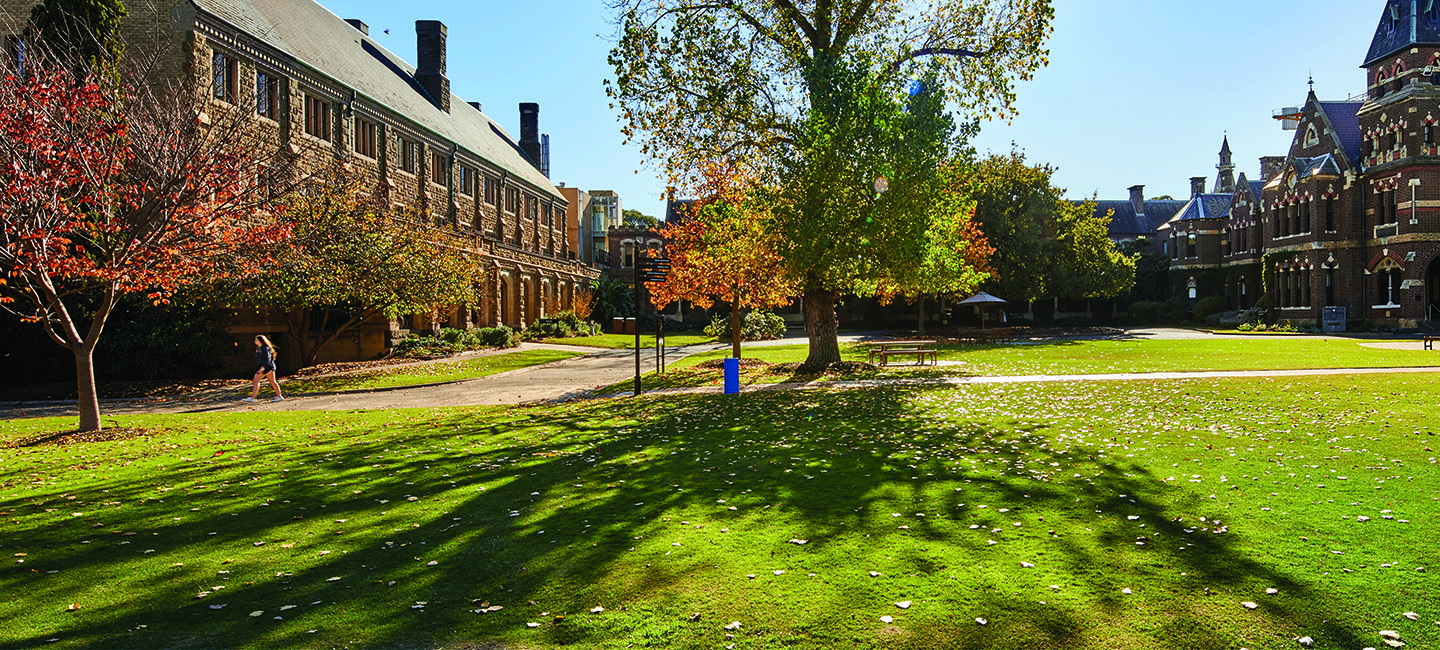 Nakata Brophy writing competition
The Nakata Brophy Short Fiction and Poetry Prize recognises the work of talented young Indigenous writers.

The Nakata Brophy competition was established in 2014 and is awarded annually. It is the first of its kind in Victoria, and complements Trinity's ongoing commitment to Indigenous education and reconciliation.
The initiative is named after the first two Indigenous residential students at Trinity College – Sana Nakata and Lilly Brophy – who both enrolled in 2001. Dr Nakata is now a lecturer at the University of Melbourne and Dr Brophy is a vet.
The aim of the prize is to provide the winner with the opportunity to focus on and develop their writing skills and portfolio. The prize includes $5000, a writing residency at Trinity College for up to three months, and publication of the successful piece in Overland magazine.
The Nakata Brophy prize alternates between poetry and short fiction each year.
Entry conditions
The prize is open to Indigenous writers who are 30 years or younger at the closing date of the competition.
In 2022, the prize will be awarded to the best short story (up to 3000 words in length).
The work must be unpublished at the time of entry.
The position of writer-in-residence at Trinity College is not compulsory and more details will be provided upon presentation of the prize.
Entrants must be Australian citizens or permanent residents of Australia.
Submission of work will be processed electronically and judged anonymously. The author's name must not appear on the submitted document.
The prize will be awarded at the judges' discretion and they reserve the right to not select a winner.
Second and third place prizes may be awarded at the judges' discretion.
Past winners
2021: Jasmin McGaughey
2019: Allanah Hunt. Read more

2018: Raelee Lancaster. Read more
2017: Evelyn Araluen. Read more
2016: Ellen van Neerven. Read more
2015: Marika Duczynski. Read more
2014: Jessica Hart. Read more