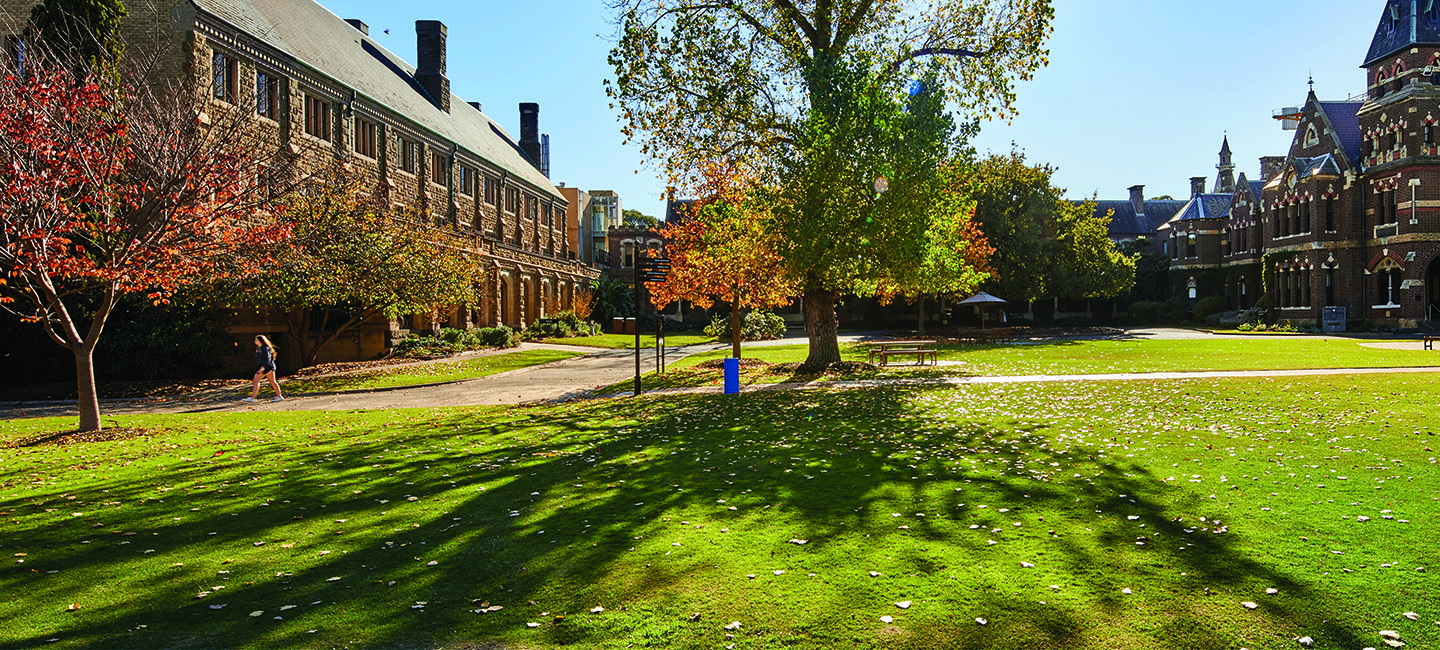 Winner announced: 2015 Young Indigenous Writers Prize
At an awards ceremony last week, Marika Duczynski was awarded the first prize of the 2015 Nakata Brophy Short Fiction and Poetry Prize for Young Indigenous Writers.
The Nakata Brophy Indigenous writing competition recognises the work of young Indigenous writers. It began two years ago in honour of the College's first indigenous resident students from 2001: Sana Nakata and Lily Brophy, a double portrait of whom hangs in Reception.
Dr Nakata is now a lecturer in the School of Social and Political Sciences at the University of Melbourne; and Dr Brophy is a vet in Deloraine, Tasmania.
The prize is the first of its kind in Australia, and is a great addition to the many initiatives in the Indigenous education space that Trinity has been proud to be working in for some 15 years.
In 2015 the prize was awarded in the category of best short fiction. It alternates annually between poetry and short fiction. This year the prize attracted a high calibre of entries.
At the awards ceremony, held in Trinity College's Junior Common Room, Marika Duczynski was awarded the $5,000 prize for her story 'Backa Bourke' by the editor of Overland journal Jacinda Woodhead, in front on an audience that included Dr Nakata, donors to the prize and members of the Indigenous community.
In announcing the winner, Dean of the College, Dr Sally Dalton-Brown noted that the winning story 'was unanimously selected as standing out'.
This story 'is a great example of the way short fiction can transmit deep empathy for its characters and give readers a sense of a complete world beyond the story,' said Dr Dalton-Brown.
Two very strong runners-up were commended: Ellen van Neerven's 'Cassettes', in deceptively simple style, takes a common experience and infuses it with the resonance of many kinds of loss; and Jannali Jones's 'Ugly Duckling' imagines the end of the world through an unlikely love story, and shows a writer willing to take risks.
The winning story was published in Overland 218, and is available to read here.
You can read more about the Nakata Brophy Short Fiction and Poetry Prize for Young Indigenous Writers here.
A collection of other photos from the evening can be found here.
Pictured: Marika Duczynski