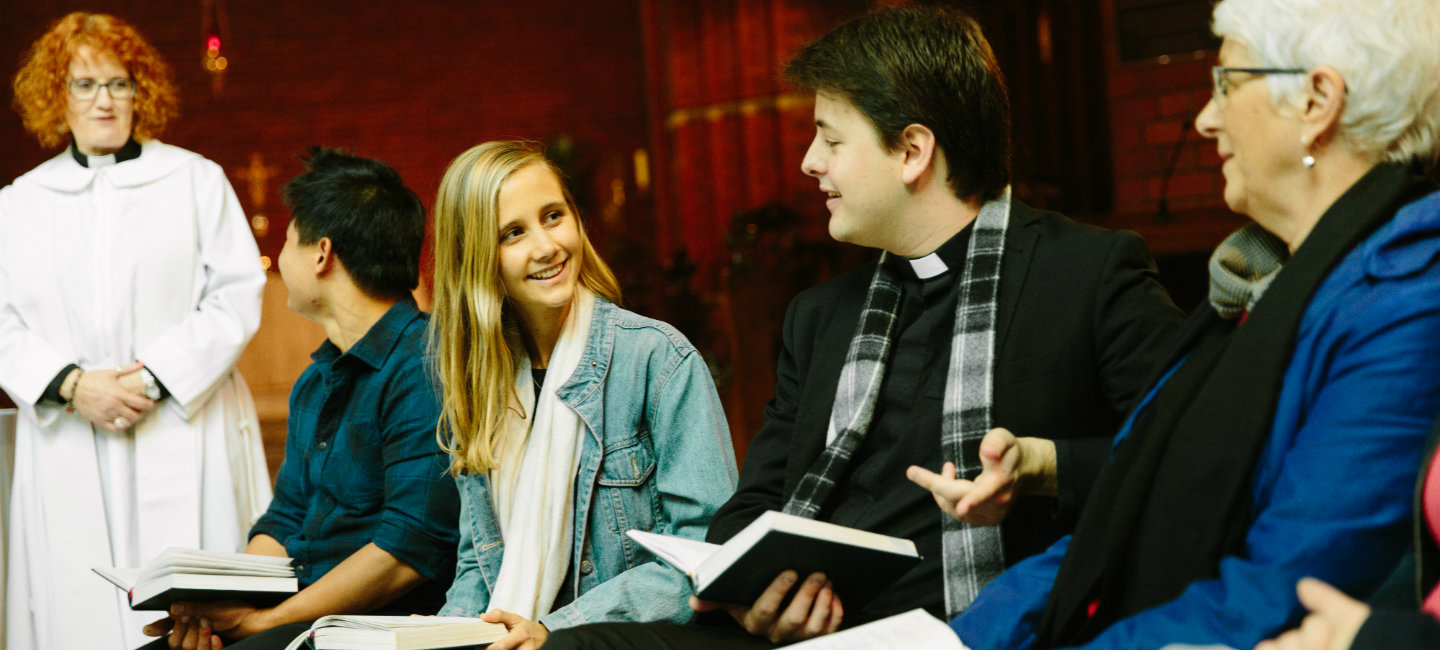 Peter Campbell
Dr Peter Campbell JP
Registrar of the Theological School
BEc, BA, MMus ANU, GradDipLib & InfoMgt Canberra, PhD Melb, AALIA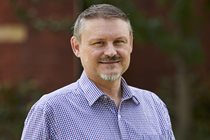 E: tctsregistrar@trinity.edu.au
Apart from a brief period as a corporate accountant, Peter has spent his career in tertiary administration and student support roles at the Australian National University and the University of Melbourne, where he is an Honorary Fellow at the Melbourne Conservatorium of Music. His doctoral research centred on the contribution of University choirs to Australian culture, and he has published widely on aspects of music in Australia. Peter joined Trinity College in 2003, working in Foundation Studies, Chaplaincy, the Residential College and the Warden's Office before joining the Theological School in 2014. 
Current Research Areas
Practice and change in Australian Anglican liturgical music

The historical development of music in Canberra
The history of Trinity College, the University of Melbourne
Areas of Supervision
Choral music traditions in Australia
Church music and liturgy
Publications
'Not Merely Poster Boys and Cover Girls? The Indigenous History of the Residential Colleges', Dhoombak Goobgoowana: An Indigenous History of the University of Melbourne, vol. 1 (Melbourne: The University, 2023) [in preparation].
'"This teaching is difficult; who can accept it?": Anglican Theological Training and the Discipline of Divinity in Australian Tertiary Institutions', Festschrift for Dorothy Lee, ed. Muriel Porter, Christopher Porter and Robert A. Derrenbacker (Eugene, OR: Wipf & Stock 2023) [in press].
'"An Englishman, an Irishman and a Scotsman Walk into a Bar …": Philanthropy and Musical Activity in Australian Universities during the Nineteenth Century', Australasian Music at Home and Abroad, ed. Kerry Murphy and John Gabriel (Melbourne: 2023), 45–63.
The Triumphs of Our Fleur-de-Lys: 150 Years of Trinity College Melbourne (Melbourne: MUP, 2022).
'"Come, Holy Ghost, our souls inspire": The Musical Inspiration of John's Gospel', The Enduring Impact of the Gospel of John: Interdisciplinary Studies, ed. Robert A. Derrenbacker, Dorothy A. Lee and Muriel Porter (Eugene, OR: Wipf & Stock 2022), 124–43.
'"Thou Shall Not Chant": Prayer Book, Musical Authority and Parish Practice', When we Pray: The Future of Common Prayer, ed. Stephen Burns and Robert Gribben (Bayswater, Vic.: Coventry Press, 2020), 303–32.
'Historically Informed Bach Performance in Canberra: Problems and Progress', Bach in Australia, ed. Sue Robinson (Melbourne: Lyrebird Press, 2018), 137–54.
'The Politics of Music in a New Society: Musical and Social Development in Canberra's First 100 Years', Diversity in Australia's Music: Themes Past, Present and for the Future, ed. Dorottya Fabian and John Napier (Newcastle UK: Cambridge Scholars Publishing, 2018), 22–54.
'Australien, II. Kunstmusik', Die Musik in Geschichte und Gegenwart, 3rd ed. [MGG Online], ed. Laurenz Lütteken, 2016.
'Crusade for a Lost Reputation: G.W.L. Marshall-Hall and the Restitution of Alexander Leeper', Musicology Australia, 37.2 (2015): 280–88.
'Glass, Dudley Jack' and 'Kennedy, Irvine Robert Lauri(e)', Australian Dictionary of Biography, vol. 17 (Melbourne: Melbourne University Press, 2007), 442, 617–18.
'"And There Came all Manner of Choirs": Melbourne's Burgeoning Choral Scene since 1950,' Context 25 (Autumn 2003): 41–54.
'Reception, Recognition and Reputation: Australia's Intervarsity Choral Festivals in Mainstream Press Criticism since 1950,' Australasian Music Research 8 (2003): 73-90.
'"Unfurl the Flag and Federate:" Flags as a Representation of Patriotism and Nationalism in Australian Federation Songs, 1880–1906,' ch. 8 of Nineteenth-Century British Music Studies3 (2002), ed. Peter Horton and Bennett Zon (London: Ashgate, 2003), 153–69.
Canberra Choral Society: A Capital Choir for a Capital City—A Fiftieth Anniversary History, 1952–2002 (Canberra: PC Publishing on behalf of the Canberra Choral Society, 2002).
'Laudate': The First 50 Years of the Australian Intervarsity Choral Movement, Canberra (PC Publishing/Australian Intervarsity Choral Societies Association (AICSA), 1999).
R.F. Holmes, P. Shaw and P.J. Campbell. Larry Sitsky: A Bio-Bibliography, Bio-Bibliographies in Music, no.65 (Westport, CT: Greenwood Press, 1997).
Community Engagement
Justice of the Peace for Victoria
Associate of the Australian Library and Information Association (ALIA)
Editorial Committee, Context: A Journal of Music Research, Melbourne Conservatorium of Music
Treasurer, Musicological Society of Australia, Victorian Chapter
Treasurer, Ensemble Gombert Inc.
Member, Melbourne Symphony Orchestra committee
Chair, Student Services Committee, University of Divinity