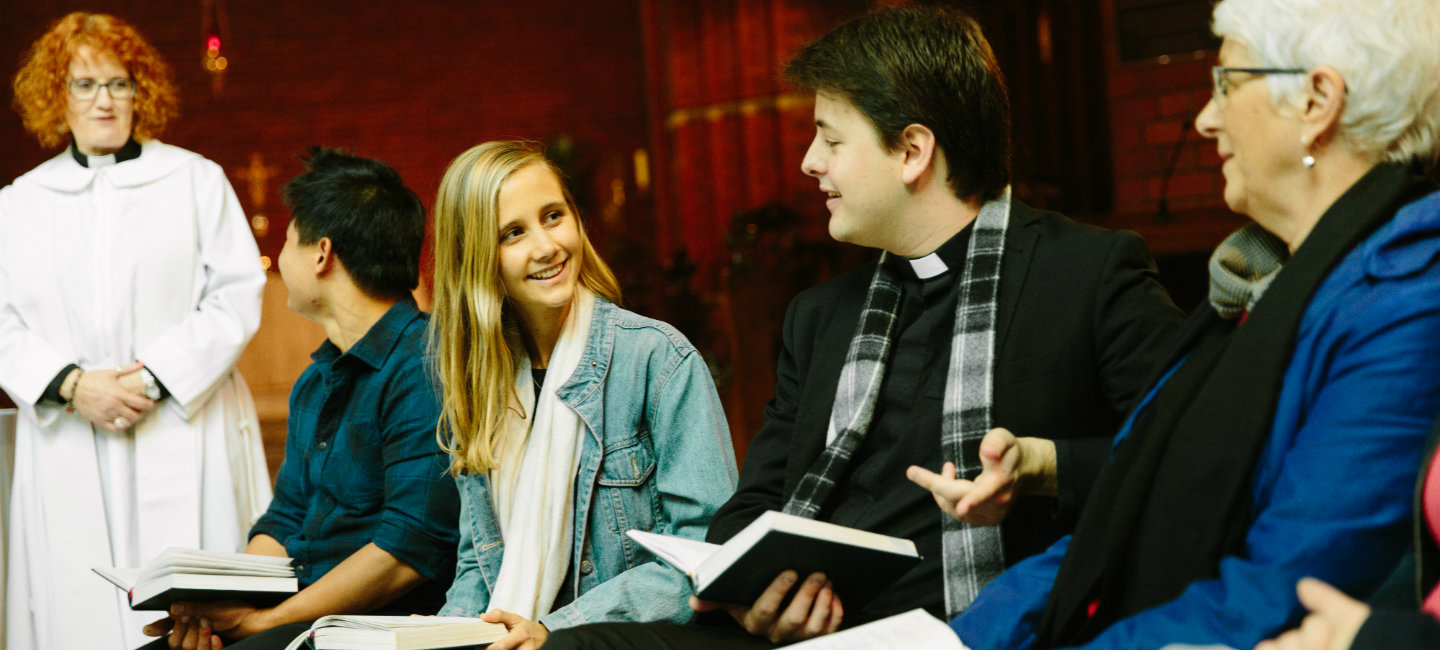 Mark Lindsay
The Revd Professor Mark Lindsay, FRHistS
BA(Hons) UWA, GradDipTheol MCD, PhD UWA
Joan F W Munro Professor of Historical Theology, Deputy Dean, and Academic Dean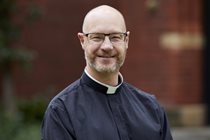 Mark Lindsay is an historical theologian, with over 20 years of experience teaching, researching, and providing senior academic leadership in Australian and overseas universities. His specific areas of interest are Barthian and post-Holocaust theologies, Patristic and modern European Church History, and Anglican Studies. He is a priest in the Anglican Diocese of Melbourne.
Current Research Areas
the theologies of Karl Barth
Markus Barth's life and theology
Jewish-Christian dialogue
Dietrich Bonhoeffer's life and theology
the doctrine of election
eschatology
Areas for Supervision
the theologies of Karl Barth, Markus Barth and Dietrich Bonhoeffer
modern European theology (from 1800)
Jewish-Christian dialogue
post-Holocaust theology
the German Church Struggle (Kirchenkampf)
Publications
Markus Barth: A Life and Legacy

,

(Downers Grove, Ill: IVP Academic, forthcoming).

'Reading John's Prologue Through Contemporary

Kenoticism

: A Parting of the Scriptural and Theological Ways?

',

Festchrift

in

Honour

of Dorothy A. Lee

,

(Eugene: Wipf & Stock, forthcoming

2023

).

'The Evolution of Karl Barth's Doctrine of Election', in S.

Hattrell

(ed), 

Election, Barth and the French Connection, (Eugene, OR: Wipf & Stock, 2019)

'Bonhoeffer on Eschatology

',

in M. Mawson & P. Ziegler (eds), 

Oxford Handbook of Dietrich Bonhoeffer, (Oxford: Oxford University Press, 2019)

 'Barth and Israel

',

in P. Nimmo & P.

Daffyd

Jones (eds), 

Oxford Handbook of Karl Barth, (Oxford: Oxford University Press, 2019)

'Barth,

Berkovits

, Birkenau: On Whether it is Possible to Understand Karl Barth as a Post-Holocaust Theologian

',

in G.

Hunsinger

(ed), 

Karl Barth: Post-Holocaust Theologian?

,

(London: Bloomsbury T & T Clark, 2018)

'Jewish-Christian Relations from the Underside: Markus Barth's Correspondence with Michael

Wyschogrod

and Emil

Fackenheim

',

 

Journal of Ecumenical Studies, vol.53.3 (2018)

'Ecclesiology and Election in the Early Fathers

',

 

Colloquium, vol.49.1 (May 2017)

'The Heavenly Witness to God: Karl Barth's Doctrine of Angels

',

 

Scottish Journal of Theology, vol.70.1 (February 2017)

'Thomas Cranmer and the 

Book of Common Prayer

: theological education, liturgy and the embodiment of

Prosper's

dictum

',

 

Colloquium, vol.47.2 (November 2015)

Reading Auschwitz with Barth: The Holocaust as Problem and Promise for Barthian Theology, (Eugene, OR: Pickwick Publications, 2014)

'The Abandonment of Inauthentic Humanity: Barth's Theology of Baptism as the Ground and Goal of Mission', 

Pacifica, 26.3 (October 2013)

'Bonhoeffer's Eschatology in a World Come of Age', 

Theology Today, 68.3 (October 2011)

'The Identity of the People of God: Israel and the Church in the Theology of Markus Barth', 

Colloquium, 43.1 (2011)

'The Righteous of the Nations. Bonhoeffer and the Beatitudes: Beyond Yad Vashem and the Church', 

Toronto Journal of Theology, 22.1 (2006)

'

Mea

Culpa and the Magisterium: 

Wir erinnern

 and the Problems of Confession', in J.K. Roth & E. Maxwell (eds), 

Remembering for the Future: The Holocaust in an Age of Genocide, (Palgrave Macmillan, 2001).
Community Engagement
Associate Priest,Christ Church Brunswick
Director Melbourne Anglican Diocesan Schools Commission
Fellow, Royal Historical Society