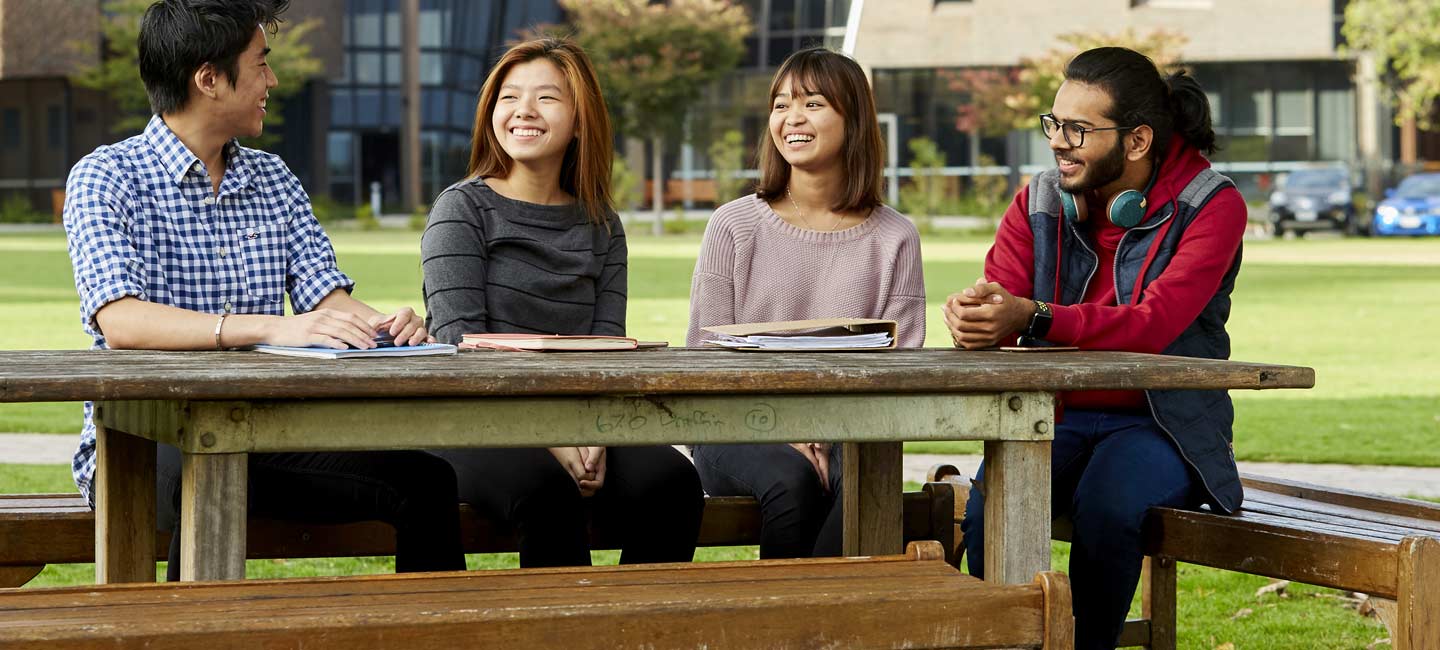 Students Under 18
Please see below for information about the accommodation and welfare requirements for under-18s studying on a student visa
Students who will be under 18 years of age during their studies in Australia must provide evidence to the Department of Home Affairs that they have appropriate accommodation and welfare arrangements in place when they apply for their visa.
There are two options available to Trinity Students
Option 1
The family nominates an eligible family member to take responsibility for the student during their time in Australia. In this instance, the family must apply to the Department of Home Affairs for approval of the arrangements. This may involve relatives who already reside in Australia or relatives applying to accompany the student on a guardianship visa.
Further information is available on the Department of Home Affairs website.
If you are applying directly to the Department of Home Affairs, please complete the Under 18 Department of Home Affairs Welfare Declaration and submit it with your acceptance. In this instance, Trinity College does not issue a CAAW.
Option 2
The student's parents/legal guardian can request that Trinity College provides a Confirmation of Appropriate Accommodation and Welfare (CAAW). The CAAW letter will nominate the dates that Trinity College will take responsibility for you. Trinity will use the accommodation booking dates to determine the start date of the CAAW. A CAAW can commence up to 14 days prior to the commencement of a program. See the CAAW dates guide here.
Students will not be able to arrive in Australia prior to the commencement of the CAAW period.
During the CAAW period students must:
Stay in one of the accommodation options that Trinity College has approved for students who are under 18 years of age (U18 Accommodation Options). The Under 18 Booking Request Form can be found here.
Have an approved Student Advocate to assist them. Trinity College has approved ISA Student Advocates to assist our students. To engage ISA Services, contact them via : +61 (0)3 9663 2887 or via email
Go directly to their preapproved accommodation from the airport using the airport transfer service booked through Trinity College. (Students must arrive via Tullamarine airport for this service). Airport reception information can be found here
Abide by the Under-18s Student Safety Curfew rules (see below).
Please note that the CAAW letter cannot be issued by Trinity College until we have received confirmation of the accommodation booking and a signed agreement between the student's parents and ISA Student Advocates.
Changes to Accommodation and Welfare Arrangements after a CAAW is issued
Any changes to accommodation and/or welfare arrangements must be approved by Trinity College prior to them occurring. Failure to stay in the approved accommodation may result in the cancellation of the CAAW arrangements. A cancellation of a CAAW is reported to the Department of Home Affairs and the parents/legal guardian of the student.
In the event that a family member wishes to take over the accommodation and welfare arrangements, an application will need to be lodged with Department of Home Affairs. Please advise Trinity College when you lodge the application.
U18 Student Safety Curfew Rules
Students who have CAAW arrangements in place are required to check into their approved accommodation by 10pm each night.
Curfew is a very important way of making sure that younger students are safe. Students staying in Purpose Built Student Accommodation (PBSA) must physically sign in. The accommodation provider will explain the procedure upon arrival. Students staying with an approved Homestay must check-in with their homestay host.
If the student does not sign in prior to curfew, their Student Advocate will be contacted and steps will be taken to ensure that you are safe (including contacting the student's parents and emergency services if required).
Students who repeatedly breach the curfew rules may have their CAAW cancelled. Please see the U18 Curfew Safety Policy for further information.
Change of Education Provider
For students under 18 years of age at the end of their program at Trinity College, or students that wish to change to another course, Trinity College will need to liaise with the new education provider to ensure that there is continuity in the students accommodation and welfare arrangements. During this period, the student will still need to follow the Trinity College curfew process. If there is a gap between the end of the Trinity College CAAW period and the dates of the new providers CAAW, the student will be expected to return home for the gap period.
Important Contacts for Students Under 18
For assistance with Accommodation, airport transfer and ISA Student Advocate requests, email:
tcfs-accommodation@trinity.unimelb.edu.au
Child Safety Policy
Trinity College is committed to providing a safe, inclusive, and welcoming environment where all students are empowered to develop their talents, interests, and abilities through a curriculum that fosters the intellectual, physical, social, emotional, and moral & spiritual development of the student. To uphold this commitment, the College will promote the safety of all children, including through a Child Safety Policy. If you have any comments on this Child Safety Policy please contact ohsmgr@trinity.unimelb.edu.au