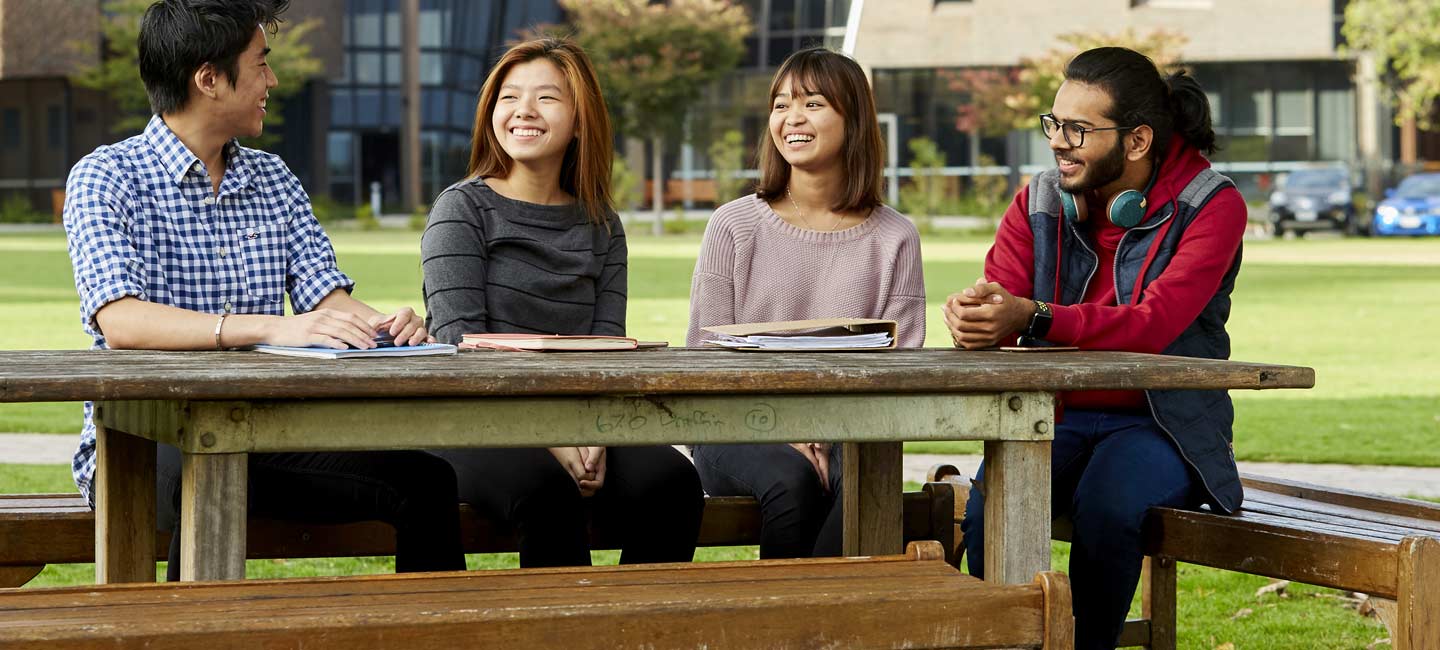 Trinity Talks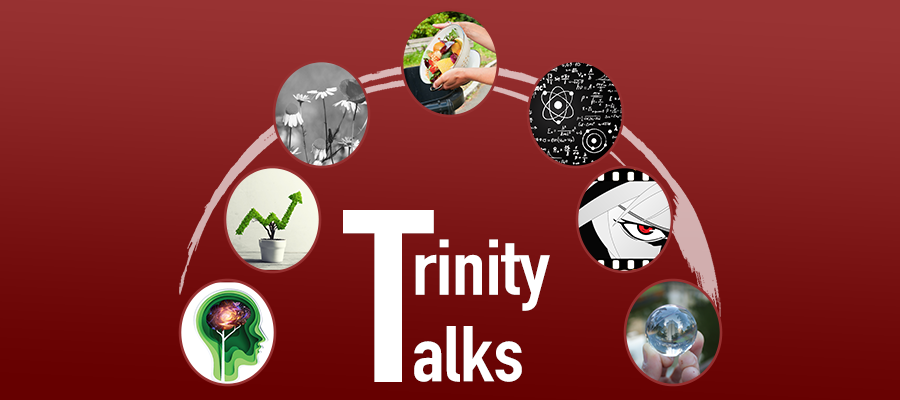 Seven talks, presented by leading academics from Trinity College Pathways School.
Click here to watch recordings of past Trinity Talks.
Meet our lecturers
Dr Paulo Mendonca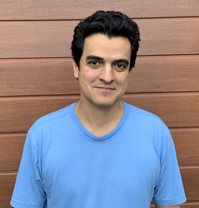 Dr Paulo Mendonca BSc (Universidade de São Paulo), MSc (Universidade de São Paulo), MTeach (University of Melbourne), PhD (University of Queensland)
Paulo is a theoretical physicist with a passion for teaching his craft. His expertise lies in the area of Quantum Information Theory, in which he completed his PhD in 2008, remaining an active researcher in the field ever since. Besides spending his time developing the physical theories that will support the construction of (useful) quantum computers, in 2019 Paulo joined Trinity College as a Physics lecturer and tutor. At Trinity, he also works as a mathematics tutor every now and then.
Dr Brendan Holland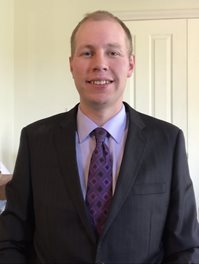 Dr Brendan Holland, Bachelor of Science (Honours), PhD Analytical Chemistry
Brendan is a passionate chemistry teacher who aims to help students appreciate the importance and relevance of chemistry in their own lives. He has been a chemistry lecturer and tutor at Trinity College since 2016 and he completed a PhD in Analytical Chemistry in 2015. Brendan maintains a keen interest in chemistry research by also working as a researcher at Deakin University where he partners with companies in the food industry to reduce the environmental impact of food waste by exploring its potential uses.
Dr Fun Lai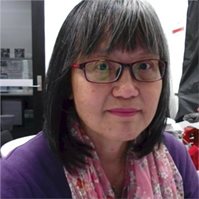 Dr Fun Lai, BSc, MSc (RMIT), PhD (UMelb)
Dr Fun Lai has been the Physics Subject Leader at Trinity College Pathway School for more than 10 years. Her love for Physics began at high school when she discovered that Physics concepts are able to explain everything around us in a logical way. She went on to pursue a tertiary degree in Applied Physics and her PhD research was on the studies of diamond films and its potential use as semi-conductors. She just loves hands-on practical work but the more rigorous theoretical calculations...not so much! Fun's first and foremost passion is to help students understand that Physics is actually not a hard subject, but a beautiful one which they can relate everyday experiences to. Her second passion is in helping students realise that to understand any natural phenomenon properly, they require a general understanding of Physics together with Biology and Chemistry – because the three sciences are interlinked.
Dr Kerry Higgins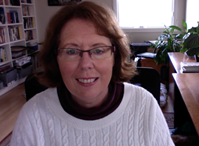 Dr Kerry Higgins BSc, PhD (Melb)
Dr Higgins completed a PhD in Medicinal Chemistry at the University of Melbourne. The focus of this study was on drug design and development methodologies. She worked for several years as a research scientist and lecturer in universities in Australia and the UK. Dr Higgins has been the Subject leader for Biology and Chemistry in Foundations Studies at Trinity College for more than 20 years. In this role she works to engage students with science to allow them to develop an appreciation of the importance of science to society, and its role in explaining the world around us.
Dr Cathy Symington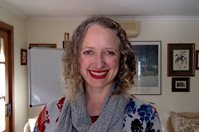 Dr Catherine Symington B.Agr.Sc.(Hons), M.Ed.(Ed.Mgt), Grad.Cert.Univ.Teach, PhD
Dr Cathy has taught biology at Trinity for over 23 years. She loves the opportunity to explore such a dynamic subject with her students. Before Trinity, Cathy completed her Bachelor degree in Agricultural Science and her PhD in applied entomology and toxicology (which means she studied bugs and pesticides), aiming to help there be less bad chemicals in the environment. She later did a Masters degree in education management and leadership, following her interest in what helps people be their best. Cathy has been a science writer for an international NGO, is a prize-winning scientific illustrator and an avid gardener.
Vandana Wadhawa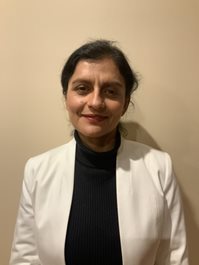 Vandana Wadhawa, BA (Eco Hons) JMC, MA(Eco) DSE(DU), M.Ed. Melb, Grad Dip Ed (Sec) Monash, M.Ed. Melb
Vandana is an experienced economics teacher and educator with a strong commitment to bringing out the best in her students. She has held the position of Subject Leader for Economics at Trinity since 2010. This year she is also acting as the Subject Leader for Accounting. She maintains accreditation with VIT and is a member of the Economics Advisory panel for Victorian Commercial Teachers Association. Prior to teaching at Trinity, she was teaching at Assumption University, Bangkok.
Dr Mark Nixon
Dr Mark Nixon, BCom, B Arts (Hons), PhD (Melb)
Mark is the Subject Leader of Literature at Trinity. He is a much loved, highly innovative, and technologically outstanding teacher. Students never get bored in his classes. Before joining Trinity, Mark taught in the school of Culture and Communication at Melbourne University. He completed a Commerce degree at the University of Melbourne before going on to do an Arts degree and then some more. His PhD in literature was on eighteenth-century imaginary journeys and ideas of cosmopolitanism.
Jane Sykes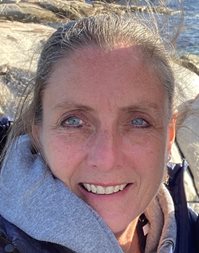 Jane Sykes BA, Dip ED, Grad Dip EPA, Master of Education
Jane is a passionate educator with an extensive career across multiple education sectors including secondary schools, teacher training and foundation studies. She is devoted to empowering students to exceed their potential and to be active global citizens working towards a sustainable future. Jane's passion for her students and education goes beyond the classroom in facilitating the Trinity College sustainability agenda, organising college wide sustainability events such as Clean Up Australia Day and Community Planting days, running and delivering professional development activities in pedagogy , curriculum and sustainability and co-ordinating the Young Leaders Program Design stream.
Dr Alicia Coram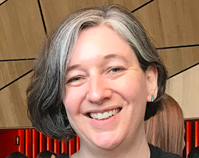 Dr Alicia Coram PhD
Alicia completed her PhD in Philosophy in 2011, looking at the theory that our minds extend beyond our own brains and bodies. She tutored in philosophy; worked at the Office of the Vice Chancellor; and was the tutor co-ordinator (and sometimes lecturer) for Philosophy, Politics and Economics and Indigenous Studies.  Alicia also worked as a research associate at the Nossal Institute of Global Health and had a child before starting work at Trinity as a History of Ideas lecturer in 2015, where she enjoys bringing a passion for philosophy, art and Indigenous studies into her teaching. 
 Joanne Boyle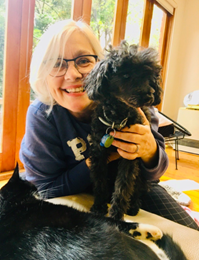 Joanne Boyle
Joanne Boyle studied cinema and literature at University however her professional career began in teaching English Language.  She first taught in Migrant English programs.  This led to working in adult and youth literacy programs for native speakers of English.  She then taught in international education.  This meant living and working in Sri Lanka, Thailand, China and South Korea.   As well as overseeing  the Media and Communications course  Joanne runs the Trinity Movie Club which meets weekly to chat about all things cinema! 
 Sara Evans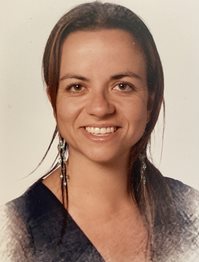 Sara Evans
Sara has always loved the way our stories are related through film. From watching Hitchcock's 'Vertigo' on the analogue TV back in the 1980s, to the diverse and hybridised genres of independent film in the 2020s, she has a passion for discussing and writing about all things film. Her interest in photography really took off after starting to use DSLR lenses and a previously unseen and fascinating world opened up to her. She entered the world of wedding and family portrait photography, but soon decided she missed teaching. Sara has a BA in Professional Writing with a major in Scriptwriting, Diploma of Education (Secondary) and a Master in Applied Linguistics. She is currently studying toward a Master in Global Media Communications at Uni Melb. She has taught Media and English for over 20 years and still loves to see her students discover new photographers and their work, and then experiment with and find their own style. Her interest in film is broad but these days she particularly appreciates the Iranian director Asghar Farhadi and British director Mike Leigh. 
 Phuong-Nghi Le-Pham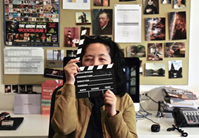 Phuong-Nghi Le-Pham
Phuong-Nghi has taught Media and Communications at Trinity College Foundation Studies for over five years and recently launched her specialist library project as part of the 2021 Emerging Writers' Festival. Her views on education and approach to pedagogy stems from a deep passion for knowledge sharing practices that can help strengthen engagement and reframe how connections are established across communities.