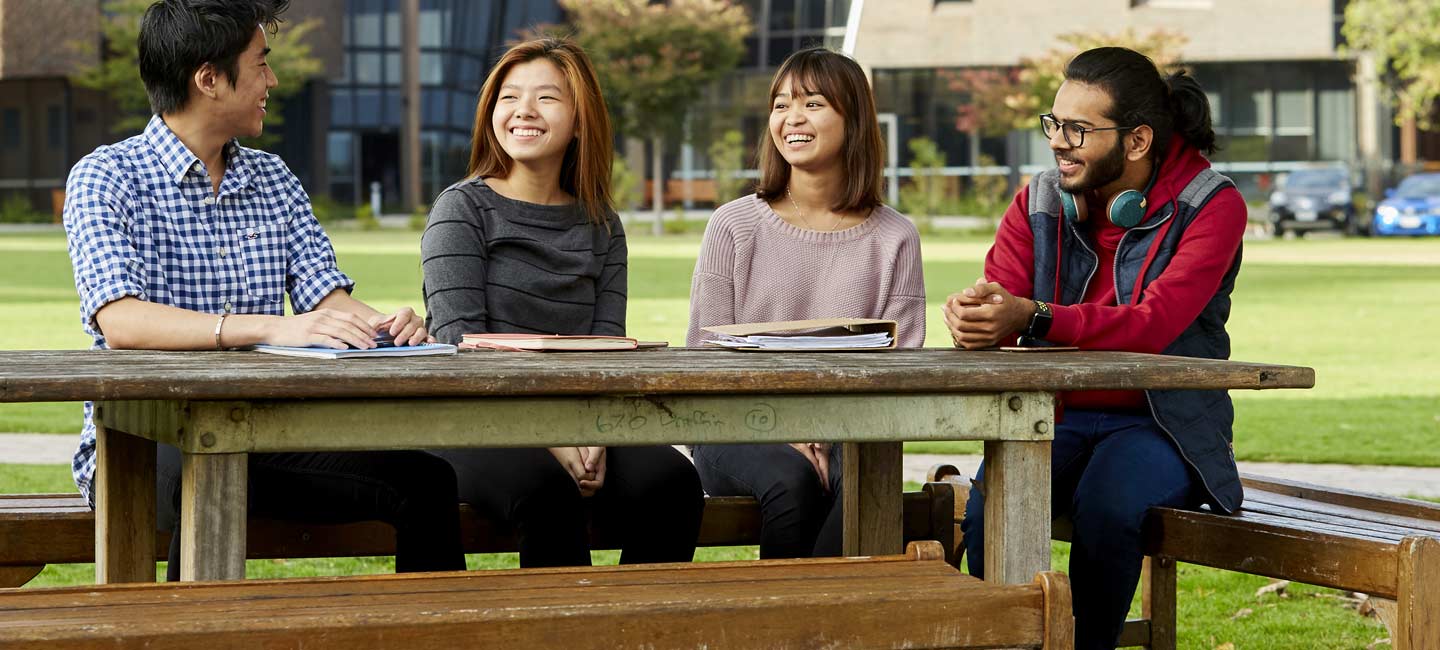 Meet Your Teachers
Here are just some of the amazing teachers we have at Trinity.
---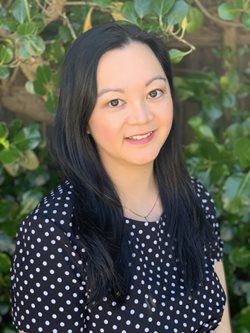 Theresa Dang
Biology lecturer
Theresa has been teaching Biology at Trinity College since 2015. She enjoys working with students from all over the world and helps them to explore the many wonders of biology. She particularly likes to share how an understanding of biology can maintain, benefit and enhance the quality of life.Theresa holds a PhD in neuroscience and has worked as a neuroscientist in Australia, Germany and Japan. Her research focused on understanding and treating neurological disorders. She has published several scientific research papers internationally and has taught undergraduate neuroscience and psychology at Monash University.These days, Theresa uses her understanding of the brain to help students at Trinity College reach their full learning potential. She also has interests in eLearning and enjoys incorporating technology into the classroom to enhance the student learning experience. She looks forward to meeting and inspiring new students in their studies of biology.
---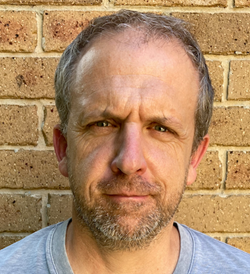 Stephen Fletcher
Mathematics 2 lecturer
Stephen joined the TCFS program at the beginning of 2018. He has lectured and tutored Mathematics 2 in the February Standard and September Fast Track intakes and is always impressed by the positive attitude demonstrated by so many of his students. Stephen enjoys communicating mathematics, seeking to strike a balance between simplicity, authenticity and depth. Stephen holds a PhD in mathematical physics (General Relativity) from Monash University. Prior to joining the TCFS program, Stephen worked as a mathematics lecturer, tutor and teacher. He also worked as a weather forecaster and taught on the Australian Bureau of Meteorology's initial forecaster training program.In his spare time, Stephen continues his research into mathematical models of rotating perfect fluids in general relativity and hopes that by continuing to learn new things he can better place himself in his students' shoes.
---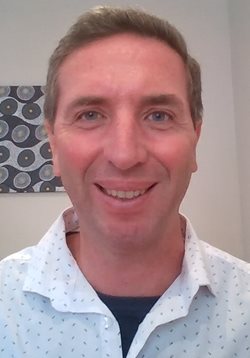 Sasha Cyganowski
Mathematics 2 lecturer and subject leader
Sasha has been teaching Mathematics 2 in the TCFS program since 1997. Before joining Trinity, Sasha completed a PhD in general relativity and conducted research in stochastic numerics, which resulted in the book titled From Elementary Probability to Stochastic Differential Equations with Maple, published by Springer-Verlag. While such a book is an esoteric read, Sasha was pleasantly surprised when a student from China said she had chosen to study at Trinity after reading this book in secondary school.Sasha has delivered mathematics seminars in Malaysia, New Zealand, Canada and the United States, and has taught courses in Indonesia and Ireland. He enjoys seeing and helping students of all backgrounds and abilities learn mathematics, whether that be an individual student in silent contemplation of a challenging problem or a group of classmates in raucous engagement as they attempt to program a robotic sphere to negotiate an obstacle course.Sasha encourages his students to engage with mathematics outside of the classroom and felt a great sense of pride in 2018 when a group of Mathematics 2 students won the Australian phase of the NASA Zero Robotics competition and subsequently had their code run on the International Space Station.
---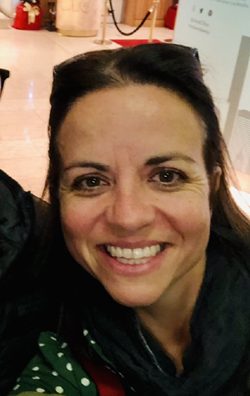 Sara Evans
Media and Communications lecturer
Sara has been teaching Media and Communications at Trinity since 2016. She enjoys working with international students and greatly admires their work ethic and their ability to undertake academic study in their second language.Sara holds a Bachelor of Arts (Professional Writing) from Deakin University and a Graduate Diploma of Education (Sec) from Monash University. In 2010, she underwent further teacher training – the Certificate of English Language Teaching to Adults (CELTA) – to move into tertiary ESL teaching. In 2020, she completed the Master of Applied Linguistics (TESOL) at the University of Melbourne. Sara is currently enrolled in her second master's program at the University of Melbourne, the Master of Global Media Communication, and hopes to pursue PhD research in this field over the next few years. Before arriving at Trinity, Sara taught ELICOS at Monash College and VCE English and Media at secondary colleges in Melbourne. She has also taught at primary and secondary schools in London. Sara is passionate about teaching and has appreciated the opportunities to meet many interesting people – students, teachers and those in the wider education community – over her 20-year teaching career. She is keen to now use her upcoming studies concerning the intersection of politics and social media, and in particular the emerging laws concerning citizen journalism, to dig deeper into media and communications and help her students effectively navigate their way through this increasingly complex area of media literacy.
---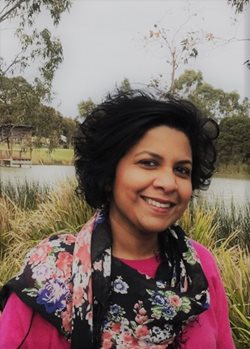 Rita George
Psychology lecturer
Rita has been teaching Psychology at Trinity College since 2016. Before this, Rita worked for 14 years as a paediatric dental surgeon in Kuwait and Dubai. It was during this time that she realised her passion for teaching while training surgical interns at the hospital. After moving to Australia, Rita entered university for a second time to take on a new challenge in her early 40s by studying a completely different discipline – psychology. Rita went on to complete a PhD in Psychology from Deakin University, where her research focused on Autism Spectrum Disorder and the development of sexual orientation and gender-identity within this population. As a wife and mother of three sons with experience as an international mature-age student, Rita uses her personal stories and humour to create a safe and engaging atmosphere in her classroom, where she hopes students will engage with the rich gift of independent thinking and efficient expression. Her students are encouraged to participate in dialogue about current events and how it relates to the 'mysteries of the human mind', as well as the intersection of culture, age and gender in the navigation of the complexity of everyday life. Rita is passionate about increasing mental health awareness, reducing related stigma, challenging her students to develop a respect for themselves and others, and finally watching them walk out of Trinity College into a world full of possibilities, with their heads held high and their hearts well-equipped to face new adventures.
---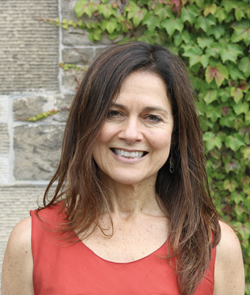 Monique Dalgeish
Drama lecturer
Monique joined Trinity on completion of her PhD at the University of Melbourne, where she researched the richness and value of creative/expressive art-making practices. This built on her master's research into the power of dance when it comes to wellbeing. Monique is a passionate teacher of drama as a means of embodied self-expression and enjoys helping our students build skills that enable them to straddle languages and cultures in new and productive ways. She also believes in the importance of working collaboratively to find ways to express our relationship with a constantly shifting and challenging world. Through many years of teaching drama in schools, Monique has become adept at providing nurturing environments for students to work together, exploring their communication and performance skills. Living and working in South America for six years while teaching and completing her master's thesis provided Monique an invaluable experience in learning to overcome the challenges of living in a new cultural environment. All of this has provided Monique with much to offer students in Trinity's Foundation Studies program.