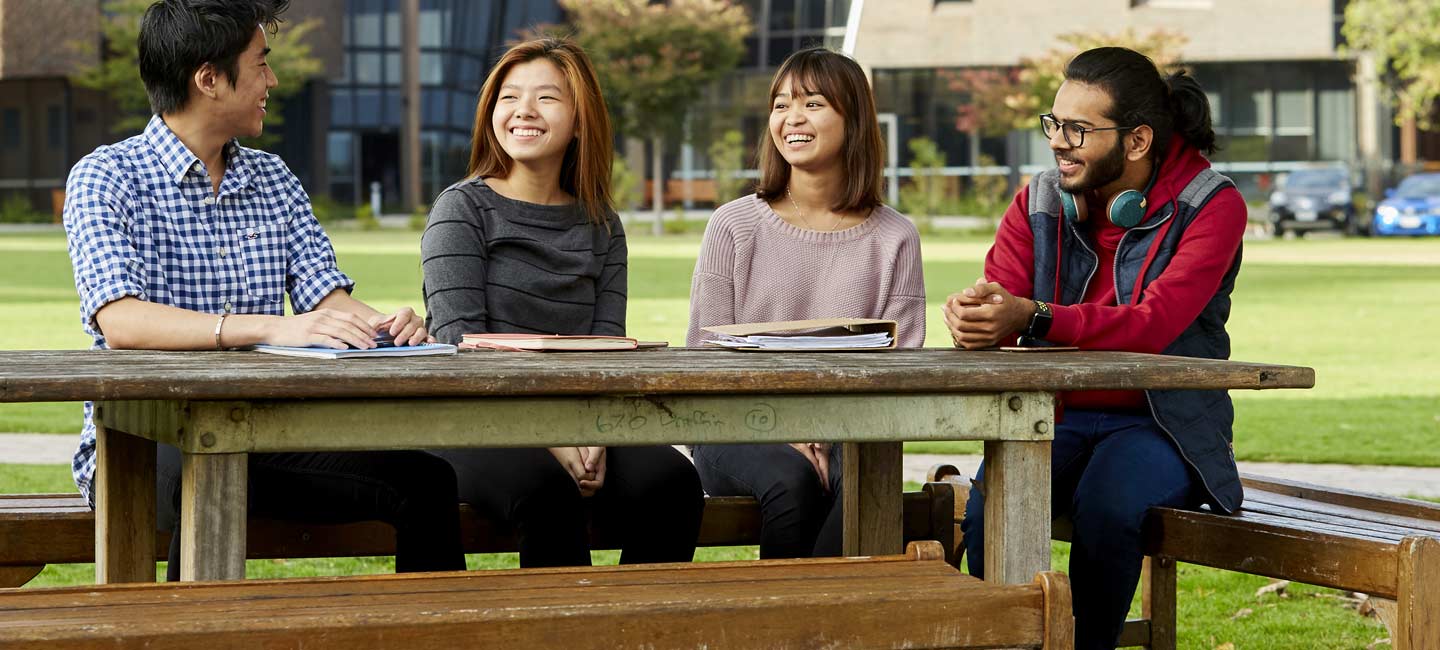 Core Subjects
Learn about the exciting core subjects offered by Trinity College. Study English and History of Ideas to prepare you for your tertiary studies.

As part of the in-depth Foundation Studies course offered by Trinity College, you'll complete two compulsory core subjects: English and History of Ideas. These subjects are specifically designed to immerse you in core English writing and speaking activities, giving you the confidence and ability to achieve success in future studies at the University of Melbourne.
English
The English subject consists of three components:
English for Academic Purposes (EAP)
English Literature – worth 70% of your overall mark for English
Drama – worth 30% of your overall mark for English
English for Academic Purposes
EAP is part of the core subject of English. You must achieve a score of at least 50 per cent in EAP. However, a score of less than 70 per cent in EAP may require you to do a bridging subject at the University of Melbourne.EAP is designed to help you develop study skills in the following areas:
Interpreting information – understanding spoken and written academic texts, identifying relevant information, synthesising information from listening and reading texts, and recognising points of view and bias.
Expressing ideas – formulating an opinion, presenting an argument using academic style in both oral and written forms, paraphrasing, using academic referencing conventions, structuring academic essays, reports and presentations, and participating in discussions.
Assessment:
Written assessments: 70%
Oral assessments: 25%
Participation and independent learning: 5%
Subject Leader:
Ms Kiri Rawson MA(IR) Deakin, CELTA – Cambridge English Cert IV in Training and Assessment, HBA Learning
Click here more information
Drama
This subject develops communication skills and will help you learn how to use English language within the Australian social and cultural context. It promotes group skills, fosters creativity and imagination, develops self-confidence and encourages initiative, responsibility and leadership. Drama will help you develop:
a confident understanding of the impact of body language and vocal skills for effective communication• an understanding of dramatic elements such as space, time and tension
exploration, understanding and development of text, working solo, in pairs or in larger groups
an understanding of improvisation, characterisation, roleplay, monologue and dialogue
theatrical storytelling – both literal and abstract (through images, text and poetry) – culminating in group performances • voice projection and articulation.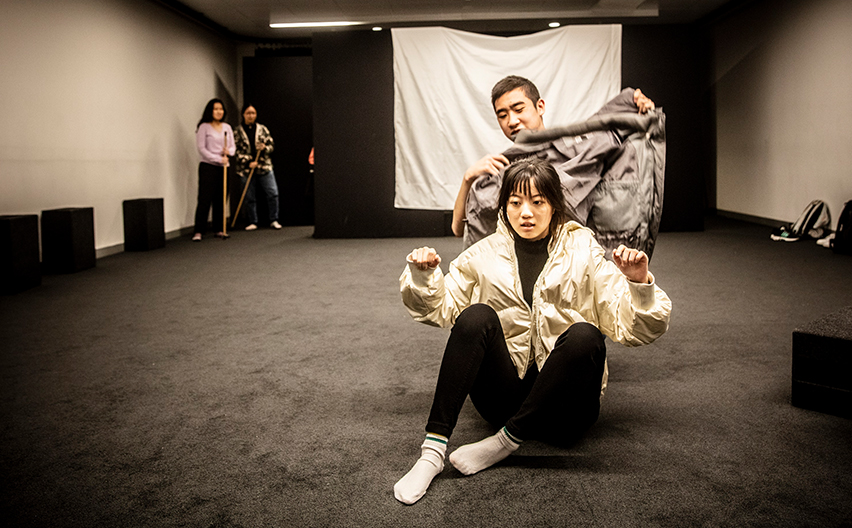 Assessment:
Solo physical communication task and solo monologue task: 10%
Group-devised performance, incorporating performance, self-evaluation and participation components: 10%
Final group performance exam, incorporating performance and participation components: 10%
Subject Leader:
Dr Rosemary Blight BA, DipEd, MEd, PhD Melb
Mr Steven Smith BA, DipArts(Drama) VCA
Click here more information
English Literature
English Literature is designed to improve your English and academic skills by providing instruction in reading, analysing, discussing and writing about a variety of literary texts.This subject will help you develop a nuanced understanding of different uses of language and various English-speaking cultures. The study of English literature prepares you for life in English-speaking environments, including universities and the broader Australian community. It will also assist you in developing critical thinking, communication and writing skills, which are essential in all tertiary subjects. In English Literature, you will study texts including:
short fiction
poetry
a novel
Shakespearean drama.
These texts will develop your ability to interpret and use sophisticated forms of language, such as symbolism, connotation, metaphor and narrative.
Assessment:
Written assessment (essays and exams): 50%
Class participation: 10%
Creative and/or reflective assignment: 5%
Group presentation: 5%
Subject Leader:
Dr Mark Nixon BComm, BA(Hons), PhD (University of Melbourne)Dr
Sashi Nair BA(Hons), MA, PhD (University of Melbourne)
Click here more information
History of Ideas
This subject is an intensive university preparation subject that examines Western society and the ideas that affect our lives. Through this subject, you will develop the specific academic skills required in all university faculties, including academic communication through oral and written discussion, research and correct use of published material, critical use of data and analysis of complex issues. You will read about and discuss important philosophers, scientists and religious and political writers, and formulate your own responses. Within these themes, History of Ideas examines:
reasoning, science and methods of achieving knowledge • educational methods and aims
scepticism and debate
democracy and other political views
power relationships and equality
ideas of rights and freedom
religious and philosophical influences on society
colonialism, racism and globalisation
the twenty-first century and the questioning of 'truth'.
Assessment:
All students must pass History of Ideas in order to pass Foundation Studies.
Essays: 50%
Participation: 15%
Exam: 35%
Subject Leader:
Dr Michael Pickering BA(Hons) UQ, PhD Melb
Click here more information
Learn more about your core subjects by viewing pages 24 & 25 of the Trinity College Foundation Studies Prospectus.