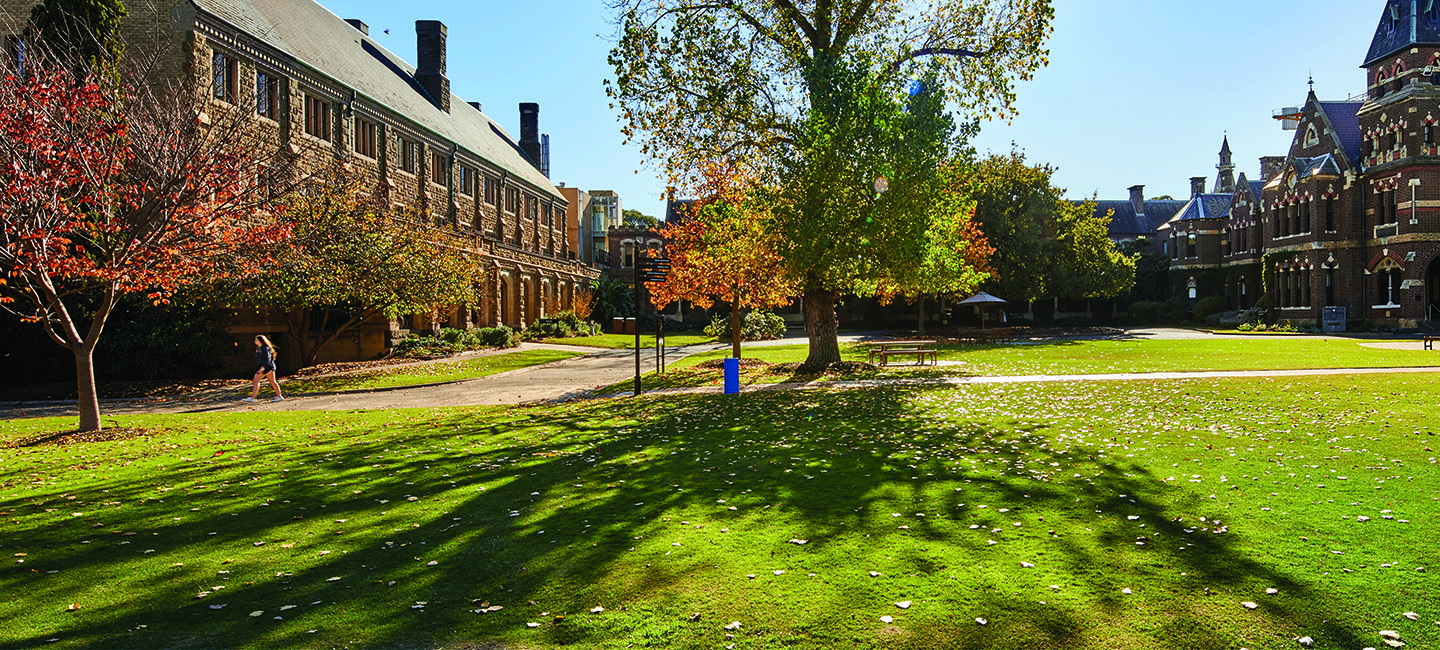 Visiting Scholars and Lectureships
Each year, exceptional scholars and thought leaders visit Trinity and contribute to our intellectual development and aspirations.
Invited scholars
For a stay of one week or longer, chiefly to take part in symposia, conferences, master classes or workshops, and whose visit is entirely supported by the College, such as the Gourlay Visiting Professor of Ethics in Business. Trinity would expect to have up to 10 themed scholars in the College in any one year.
Partnership Scholars, including Meigunyah Fellows
Trinity College is proud to partner with the Faculty of Law at the University of Melbourne, the Miegunyah Committee, University of Melbourne, and other arts, legal, scientific and cultural institutions based in Melbourne. Visiting academics who are working with the University of Melbourne or other institutions (such as Miegunyah Fellows, associates of the Walter and Eliza Hall Institute and other institutions). A partnership scholar's visit may be subsidised by one quarter to one half, in return for a set number of master classes or other learning opportunities, and one Fireside Chat.
Visiting scholars
We are currently not accepting casual bookings due to current building works and the resulting limited room availability. Therefore, Visiting Scholars will be invite only until further notice.
Visiting scholar activities
Engagement activities are negotiated individually between the scholar and the College to reflect the length of stay, the scholar's interests and availability. Activities might include:
meeting students at a reception or dine with a Scholar at High Table event
presenting one Wednesday night to a general audience on as part of our regular Fireside Chat series;
offering a class(es) or lecture(s) to Foundation Studies or the Theological School;
participating in a public debate, symposium, forum, lecture or conference sponsored by the College.
Previous visiting scholars
Previous visiting scholars have included two Nobel laureates in economics, several Miegunyah Fellows, professors from Harvard, Oxford, Cambridge and other leading universities, media dons such as David Starkey CBE, critical theorists such as Terry Eagleton, as well as leading scientists.
Justice Janak De Silva
Associate Professor Colleen Butcher-Gollach
Professor David Tan
Professor Lawrence Gostin
Kelly Roberts