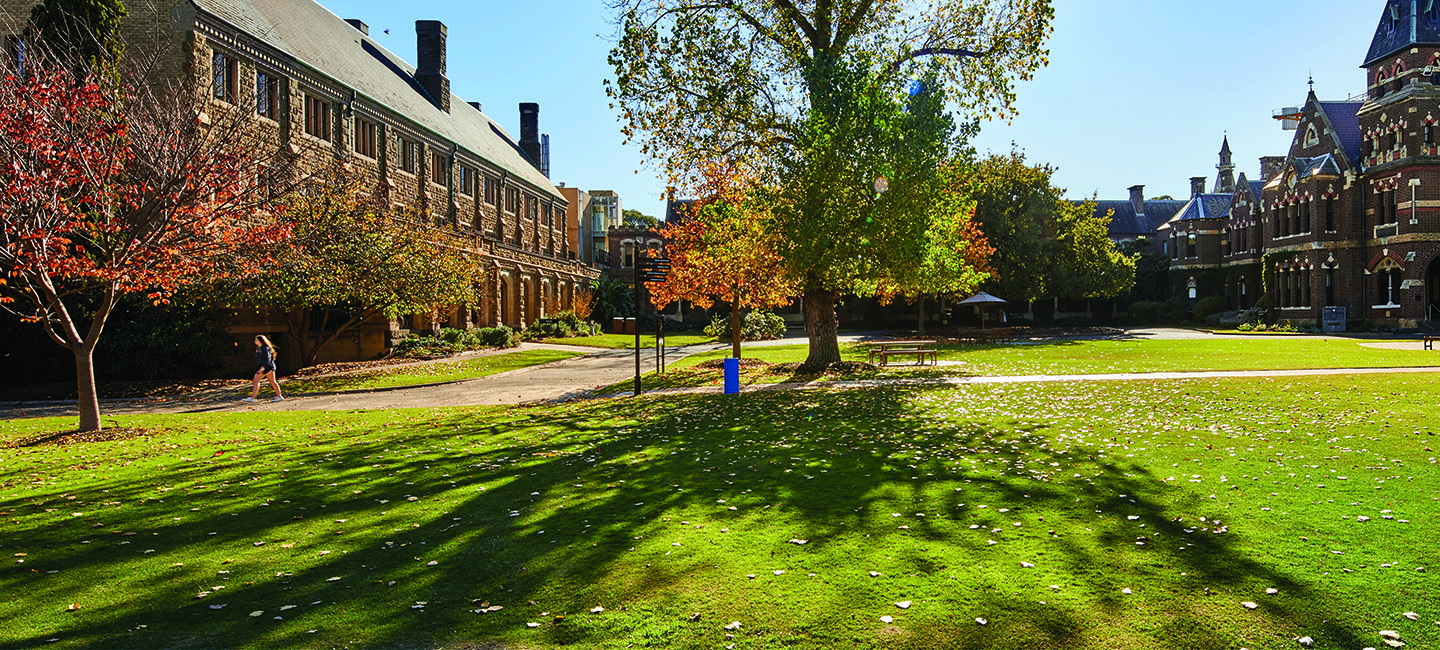 Meet our new Theological School student president: Malcolm Tadgell
New Theological School president, Malcolm Tadgell, speaks of his involvement in the Anglican Diocese of Melbourne, his student-orientated approach to his new role with Trinity, and the multifaceted experiences of students.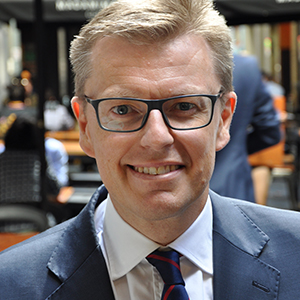 Malcolm commenced his studies at Trinity College Theological School in 2020, where he is studying two units a semester while working full-time. Prior to his enrolment, Malcolm knew of Trinity, first through his father who was a student in the 1950s, and then through his studies at the University of Melbourne, where he graduated in 1992.
After 20 years working as an economist at KPMG and in his own consulting firms, Malcolm decided he wanted to do something different.
He was encouraged to pursue theological study by former Trinity Chaplain Colleen O'Reilly, who Malcolm knew through his church in Malvern, then a meeting with Trinity's Theological School Dean, Bob Derrenbacker, led Malcolm to study at Trinity.
For Malcolm, faith has always been an important part of his life. He has been involved with the Anglican church – specifically St George's in Malvern – since childhood and, during this time, he has taken up a plethora of roles. These include being a churchwarden, the treasurer, being on the parish council, and being a Synod representative.
Beyond his local church, Malcolm is now the Registrar of the Anglican Diocese of Melbourne, where he works closely with the Archbishop on matters such as church governance, licensing, professional standards and compliance management.
Malcolm's willingness to put his hand up and get involved helps explain why he was keen to serve as the student president of the Trinity College Theological School in 2022.
Describing his role, Malcolm says that 'if a student wants to speak about anything related to their studies and it is easier to come to another student, then I am happy to do that'. The other part of his role involves meeting with the Dean and talking to him about any student-orientated issues, such as the transitioning of studies back to face-to-face.
The advice that Malcolm has for people considering undertaking formal theological study is to remember that the study journey can take many forms. 'It is very much dependent on the individual, it can happen at any time in life … some just have a pure interest to understand theology, some to deepen their own Christian faith, some feel because they are called to their ministry in the church, and others for research purposes.' He adds that there is also a mix of people studying in-person and online, and people of many ages.
Of his own journey, he says that his experience has been great, mostly because the small classes mean more interaction with lecturers. 'It feels quite an intimate, intensive environment.'


By Jemma Wilson