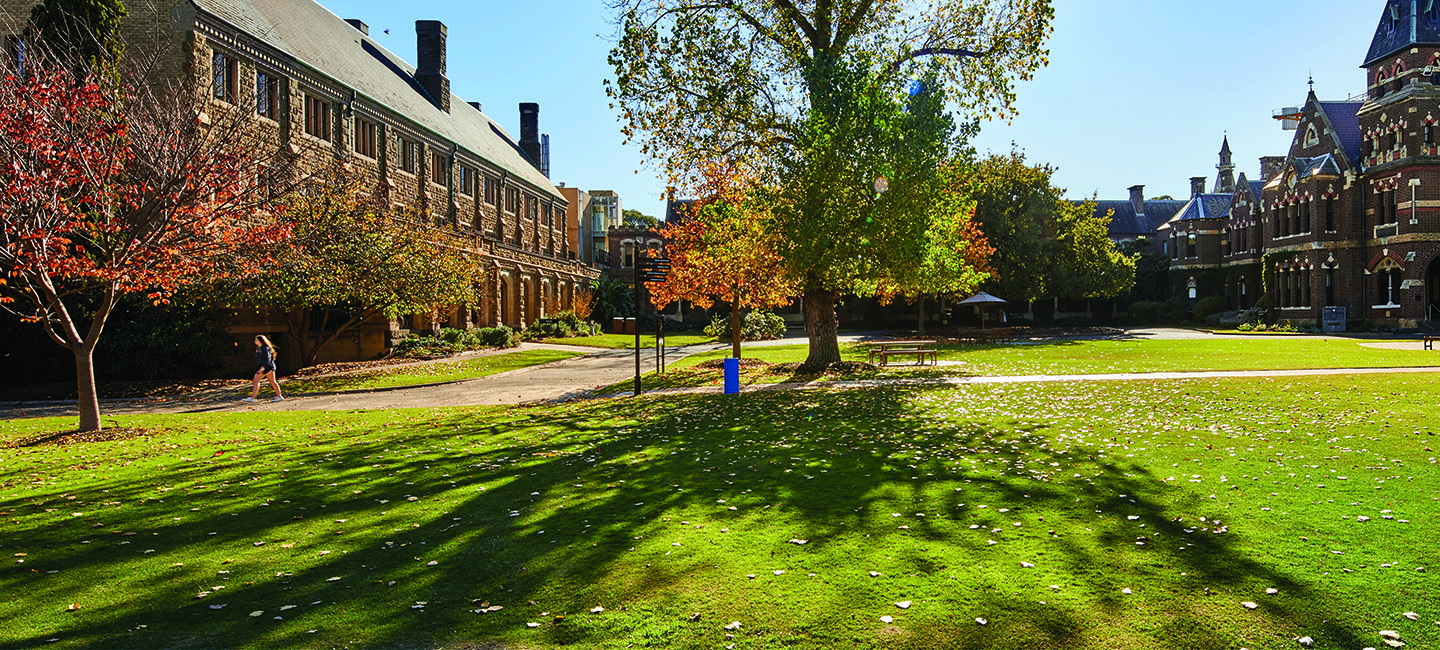 Meet our new Theological School student president
We're pleased to welcome Cara Greenham Hancock as the student body president for our Theological School in 2023.
Name
Cara Greenham Hancock
What are you studying?
I'm in the final year of a Master of Divinity.
When did you first join TCTS?
I first came to TCTS in the middle of 2019, to begin a Graduate Diploma in Theology.
When did you become interested in theological study?
All Christians engage in theological study, of course, by their reading of scripture, by their prayer and sharing in the worship of the Church, and by their discussions and relationships with other Christians. A few years ago, though, I did want to undertake that theological project in a more systematic way and take advantage of the community of excellent scholars at Trinity, especially as I considered what ministry within the Church I might be called to.
Why did you choose Trinity College for your theological studies?
I was first drawn into the TCTS community through the life of the Chapel. I developed a habit of attending the Monday afternoon Eucharist and joining those who gathered for refreshments afterwards, and I was very struck by the nature of the community as a body who prayed together, enjoyed each other's company, and were devoted to learning together.
What drew you to the Master of Divinity?
I kept extending my degree out because I was enjoying it and learning so much! It is a very useful part of the TCTS/University of Divinity course structure that they can be built up as one discovers more what their taste in their studies might be.
How would you describe your faith?
I think that the Jesuit tagline of being 'contemplative in action' is an excellent one. My spiritual life is grounded in prayer, scripture, and the sacramental life of the Church, but also in attending to the presence of God in every moment, every human encounter, where the divine is constantly revealed and constantly calling us to grow in love and service.
What is your favourite Bible verse and why?
It changes every day! But today I'll say John 1:14 ("And the Word became flesh and lived among us, and we have seen his glory, the glory as of a father's only son, full of grace and truth.") because it feels like great value for money: material for a lifetime's worth of theological reflection and insight in just one verse, and with such pared-back but transcendent beauty.
What's the best advice you've ever received?
"God has created us for joy," from a wise priest of my acquaintance. It chimes like a little bell in the back of my head and calls me to attend to the appreciation of God's generosity and will for our good.
What are your interests outside study?
I love cycling, reading, and the ballet, and I'm seldom happier than when engaged in good conversation with interesting people.
What do you hope to achieve in the student president role?
To be a friendly face on campus who students know that they can speak with, to be a liaison between the student body and the Dean, able to feed back to him what students might like or want. I'd like to help others enjoy and love TCTS as much as I do.