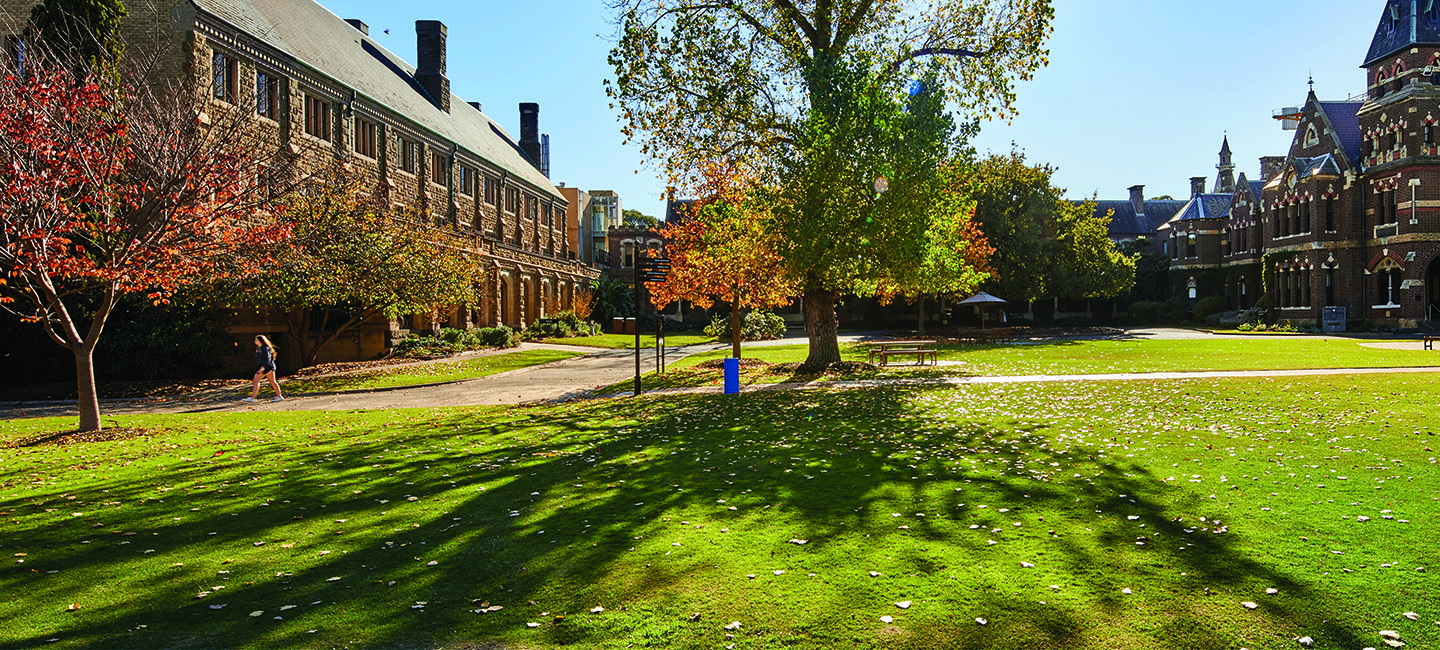 Russell Goulbourne: the University of Melbourne Dean's path to ordination
The Revd Professor Russell Goulbourne felt a possible calling to ordained ministry in his late teens, but it wasn't until he had an established career as a university faculty Dean and found himself unexpectedly in a new country that his calling was realised.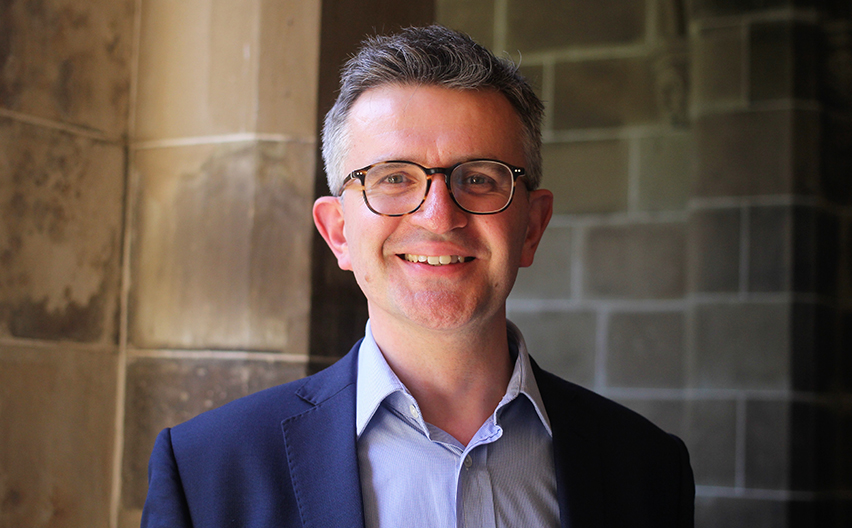 Considering Russell Goulbourne's family didn't regularly go to church while he was growing up, it may surprise some to learn that both Russell and his older sister went on to become ordained, firstly as deacons, then as priests.
For Russell, his faith became important throughout his teens, partly influenced by his love of music. Russell was a member of his high school choir and then became interested in choral singing in a religious context. This led to him to join his college chapel choir at Oxford and then the choir at the Roman Catholic cathedral in Leeds when he secured his first academic job at the University of Leeds.
His faith would then weave into his life as an academic specialising in modern languages, as he considered how texts are read, interpreted and translated.
'Building on my work in French literature, I became increasingly interested in biblical interpretation, in how the Bible has been interpreted and translated, and the reception history of the Bible,' he says.
Russell went on to serve as Dean of Arts and Humanities at King's College London for five years, and working at the Anglican institution gave him time to think through his calling. Working in a busy leadership role, he needed to carefully consider how he could make theological study and ordination a reality.
He put himself into the discernment process of the Church of England in 2017 and was accepted for ordination training in mid-2018, deciding to step down from his role of Dean to take a year-long sabbatical, before returning to King's as an academic staff member.
But, life doesn't always go to plan, and Russell's plan was thrown out by way of opportunity. The Dean of Arts position had become vacant at the University of Melbourne in 2018, and, following an interview during his first ever visit to Melbourne, Russell was offered the role. 'It then became a question of, "Well, what happens to my ordination training?",' says Russell.
Russell was delighted when Archbishop Philip Freier approved his transfer into the Diocese of Melbourne as a candidate for ordination and he then talked through his study options with Bishop Brad Billings. Russell settled on Trinity College Theological School and began a Graduate Diploma of Theology in 2019 at the same time as taking up his role as Dean of Arts at the University of Melbourne.
He admits it wasn't easy juggling a busy leadership role with study, while also adjusting to life in Australia after moving from the UK. Then of course, there was the pandemic. But in a strange way, both the part-time study and lockdown environment helped Russell in his role as Dean as it allowed him to empathise with students.
'One reflection I had was that, in some ways, it was a really good thing for me to be working and studying. As Dean of the faculty, I'm responsible for thousands of students who are doing a Bachelor of Arts at the University of Melbourne, as well as our graduate students. The fact that I was also engaged in study, that I was also having to go to lectures or attend tutorials and write essays and meet deadlines was useful … Particularly in 2020, when we were in lockdown, it was good for me to be aware of just how challenging it is to study in those circumstances,' he says.
Despite the lockdowns, Russell had the opportunity to complete some of his studies on campus and says he valued the small group study at Trinity College. 'I really valued the intimacy of the study, the sense of joining in a journey with others as well. Not everybody, of course, is studying in order to be ordained, however, so it was good to get a sense of the different paths that people were on.'
Russell says studying at Trinity also allowed him to connect to a community in Melbourne and make friends, and develop a support network as he worked towards ordination. 'Linked to that is the availability, the generosity and the approachability of the academic staff there as well,' he says, saying that small classes mean staff can get to know everyone's study journey and interests and are happy to discuss a broad range of topics with students.
After graduating from his theological studies at Trinity College, Russell was ordained deacon in February 2021 and priest in November 2021, and is now Assistant Curate at Christ Church Brunswick.
'I can remember both days in February and in November just being overjoyed,' he says. 'It was just a deeply moving experience but, in both services, a sense that it was the right thing and it happened at the right time… and that these were steps that had been a very long time coming, as I'd been thinking about possible ordination for 25 years or more.'
Though the journey took longer and was more intense than Russell ever imagined it to be, he feels that everything happened as it should have.
'Even back in the beginning of 2018, I never imagined that I'd be being ordained in Australia and the Anglican Church of Australia, but all of that experience of moving and the new things that I've learned about Anglicanism, all of that is shaping who I am as an ordained person.
'All of these things came together in a way that I hadn't anticipated – work, family life, study, ordination – it all came together in Melbourne, thanks in part to the support from Trinity.'