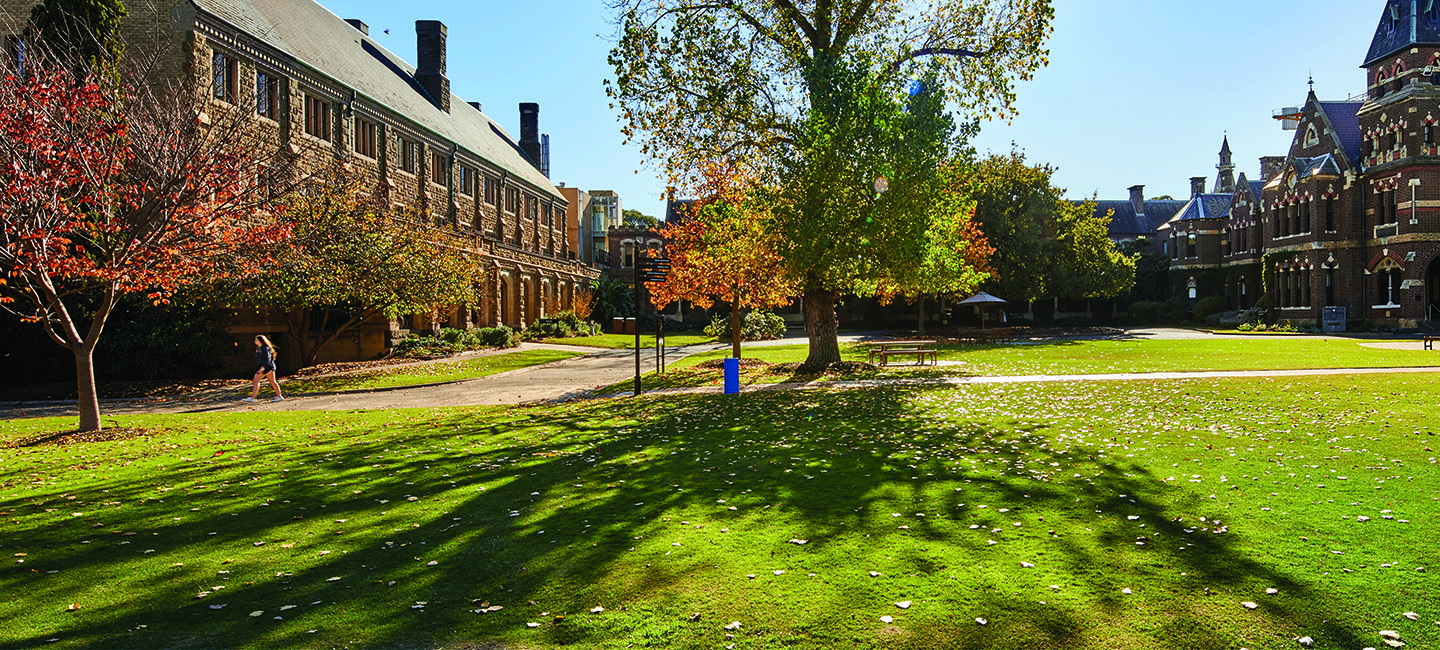 Meet Theological School administrator Joanne Pope
Joanne shares her favourite book, Bible verse, and the activity that makes her lose track of time.

Name
Joanne Pope
Title
Administrator at Trinity Theological School
What do you enjoy most about working at Trinity College?
Starting my day in the chapel for morning prayer. It's a beautiful and quiet place. It's an essential rhythm for my working life.
How would you describe Trinity's theological community?
Welcoming, and there is lots of laughter! I love being here among the staff and students.
What is one of your favourite Bible verses and why?
Mathew 28:20 '…And surely I am with you always, to the very end of the age'.
It's a beautiful reminder that I am never alone. We are never alone! This has been an important reminder in the chances and changes of the past few years.
Where does your interest in theological study come from?
When I realised I could not answer the childlike question 'who made God?'! This led me to ponder God's being and call on my life.
What's your favourite book and why?
I love the Narnia series by CS Lewis and especially The Lion the Witch and the Wardrobe. I was 10 and my imagination sprang to life as I wished for magic wardrobes, fauns and Turkish delight. (And witches and talking lions!)
What would make the world a more peaceful place?
Many more open natural spaces to spend moments experiencing beauty and discovering a world within a world.
Which activities make you lose track of time?
I love making things, especially creating yarn by spinning fleece. My preferred tool is a drop spindle, so I can delight in the slowness of this craft and feel, smell and see the fleece and yarn.