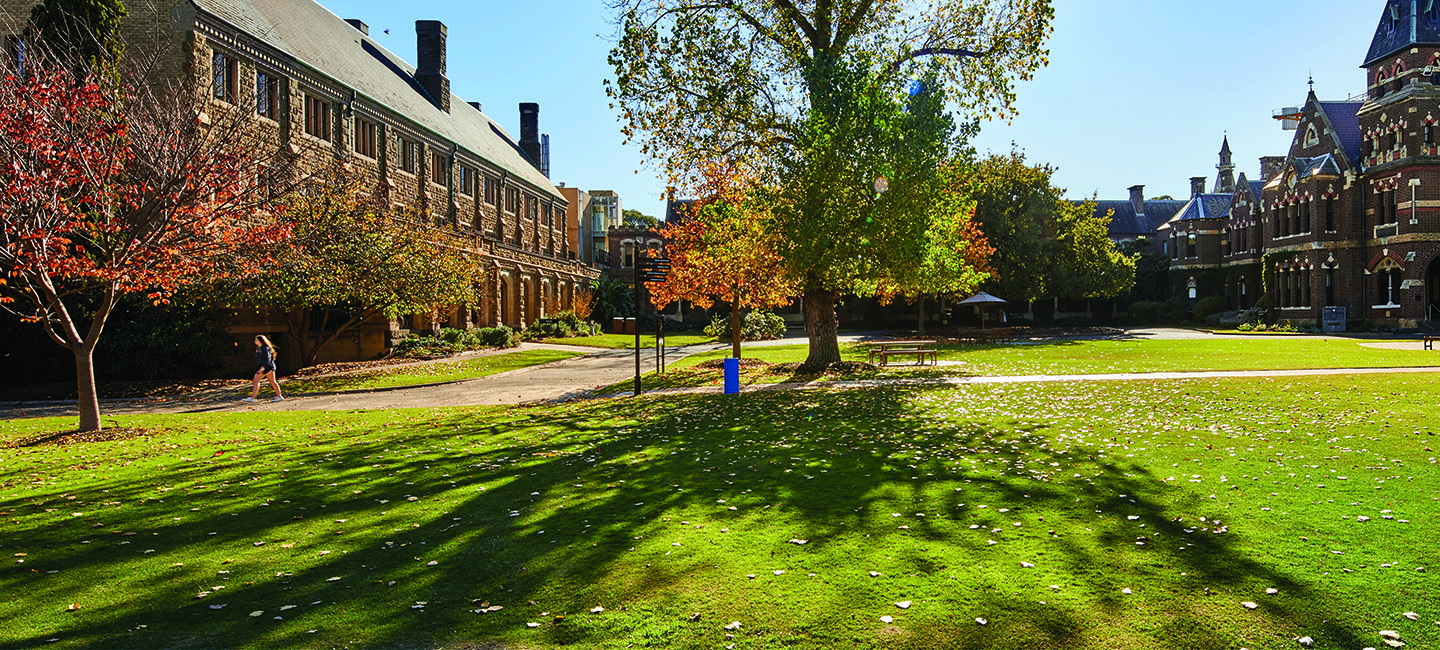 From refugee camp to Bishop: the inspiring story of Jacob Deng Garang Akech
Deng Garang Akech Kuch (later to be known as Jacob) started believing in God because he could see no other way of surviving. Now, he can't believe how far his faith has taken him.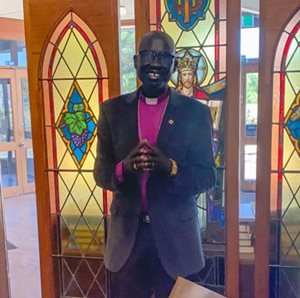 Growing up, Deng Garang Akech Kuch was surrounded by a metaphorical darkness every day. Illness, disease, violence, loneliness, fear.
Born in South Sudan in 1977, he was taken from his family at age nine to live in the Dimma Refugee Camp in Western Ethiopia. He had been recruited to the Red Army during the Second Sudanese Civil War and became one of thousands of unaccompanied minors who were forced to build a life in the camp.
Deng was moved to the refugee camp with his sister to pursue an education in line with government orders at the time. Life, he says, was difficult. He was so young and so far from home.
Without his parents around, he needed someone to look out for him.
It turned out to be Jesus.
'I had a call from God when life was very hard,' he remembers. 'When you are in trouble, when life is very hard, people always seek the face of God.'
Understanding that God could be a protector and guide, Deng decided to give his life to God and was baptised Jacob Deng Garang Akech at age 11.
(Later, he would convince his unchristian parents of the power of Jesus Christ and see them baptised too, finally convincing his father, then aged in his 90s, that baptism would save him from suffering in his next life. His father went on to live to 106.)
'I overcame [my challenges] because of Jesus Christ's power. Jesus was on my side, and this empowered me to follow him and to make him known to other people from different nationalities all over the world.'
Jacob went on to join a youth ministry that oversaw the Episcopal Church of Sudan's songs in the camp, and was then made an evangelist by the then Archbishop of the Anglican Church of South Sudan.
After fleeing to a refugee camp in Kenya with his family in 1992 – after first escaping to Sudan from Ethiopia when the Ethiopian president at the time, Mengistu Haile Mariam, was overthrown, then escaping Sudan to avoid ongoing conflict – Jacob completed primary and high school, but then did not have the financial means to go to university. Keen to continue learning, Jacob engaged in bible studies and distant learning whenever he could, and was called to the ministry of deacon, then priest, in Nairobi in 2004.
After five painful rejections, Jacob's application to leave Africa was finally accepted and he migrated to Australia in 2006, where he joined the Anglican Church of Australia. He began ministering in various parishes under the Diocese of Melbourne, and decided to study a Bachelor of Theology at Trinity College Theological School in 2012, graduating in 2016. (He also went on to complete a Diploma of Community Services.)
'Trinity is very diverse. It is a college that accommodates everyone – [people of] any race, you are accepted wherever you come from … It is a lovely place.'
After settling in Melbourne with his family – a wife and five children – Jacob was called to the ministry of bishop in the Church of God in the Episcopal Church of South Sudan, Diocese of Twic East in 2021, following the retirement of the first bishop. He was elected and consecrated on 23 May 2021 in Juba and enthroned on 30 May in Panyagoor.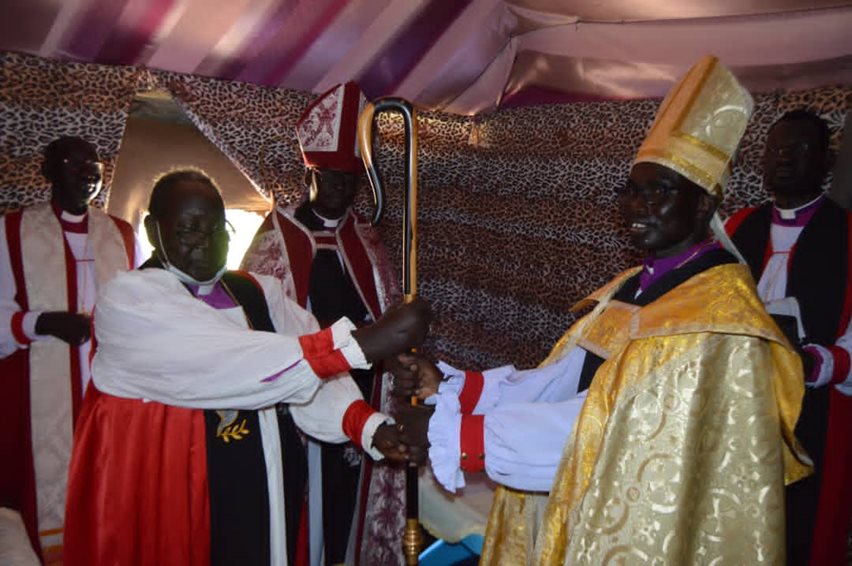 He credits much of this achievement to his time in Melbourne, saying that, in particular, the Most Revd Dr Philip Freier, Archbishop of the Anglican Diocese of Melbourne, and Bishop Kate Prowd, along with the faculty at Trinity College Theological School, provided unwavering support throughout his studies and election process. 'They have brought me up to the level where I am now,' he says with sincere gratitude.
'I was not having any plan that one day I would be a priest, let alone being a bishop' he says. But Jacob knew that the opportunity meant that he could go back and help his people.
'In a third-world country it's not very easy. Especially in our country. There are a lot of issues … There is suffering, there is violence. … But I chose for the sake of Christ, I chose to go back with that call, I thought to leave my comfort zone – Australia – the place where there is freedom, and I will go back even though I have to leave my family.'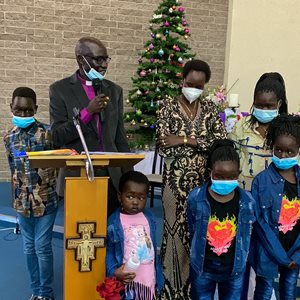 'You know what the Bible says?' Jacob continues. 'That seek first the kingdom of God, and the rest shall be given onto you. …There are a lot of challenges [in South Sudan], but by the grace of God, I will manage. I remember growing up in that environment. By the grace of God, I will get there, and make the word of God fully known. …The Anglican Church and the Diocese of Melbourne has moulded me and Trinity College has changed my life. The skills that I've built here [in Australia] I will now use to reach out to my people. Not only my people, but I will reach out to the world.'
Jacob is firm in both his beliefs and his dedication to serving others as a leader of the church.
'It is the responsibility of the church to reach out to the poor and sick people. The church should act to tell the truth. … It is the responsibility of the church to pursue justice for other people. Through its actions, the church is to welcome the homeless, feed the hungry and care for those in need.
'I believe that all people are equal before God, regardless of their race and their background. My theology has been formed from the life and teaching of Jesus Christ. In part it has also been shaped by my life experience as a refugee and an unaccompanied minor in foreign lands, and the suffering experienced in the refugee camps,' says Jacob.
'I did not mind too much in what capacity I would serve God, so long as I am loving him with all that he has done to me, glorifying him as much as possible, being faithful to him. I have a heart to pray for and to serve others.'