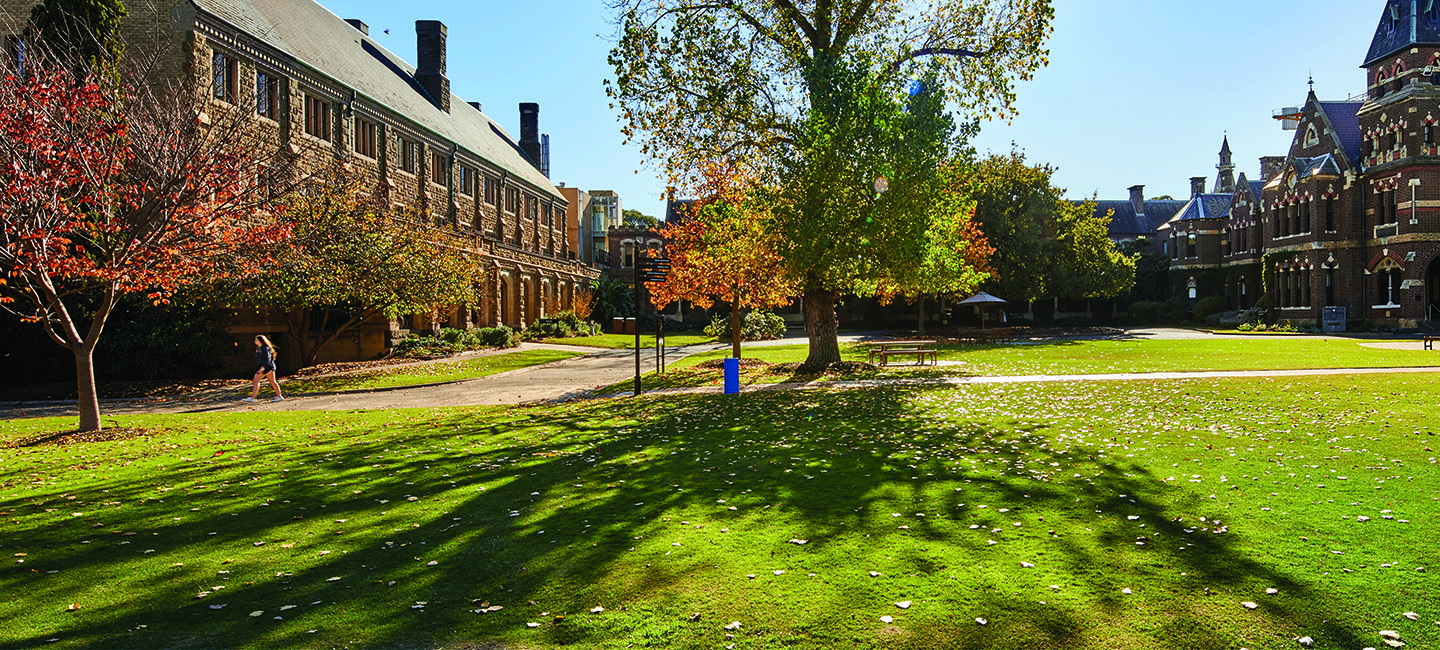 Choir
The internationally acclaimed Choir of Trinity College is the flagship of Trinity's musical life.

Music plays a significant role at Trinity and music in its many forms is threaded through our history. 
The Choir of Trinity College is a world-renowned choir that has launched the musical careers of several choristers. Then we have our a cappella groups, the Tiger Tones and the Candystripes, a music society, student bands and DJs, scholarships for music students and an annual student musical.
In addition to singing the services in the College Chapel, the Choir tour internationally, release music championing Australian composers and collaborate and perform with various orchestras, instrumental ensembles, and conductors.
A number of choristers are current Trinity residential students, but this isn't a requirement to be part of the Choir.
The Choir has undertaken ten international tours, most recently to Italy, Ireland and the UK in July 2023. Over the past ten years the Choir has also visited Germany, Singapore, Malaysia, New Zealand, the Baltic States, Russia, the UK, France and Spain.
Chris Watson is the Director of Music at Trinity College. Chris is a former member of the Tallis Scholars and Director of Music at St Edmund Hall, Oxford.
Choral services during term time
Sunday 5pm Evensong (with sermon)
Schedule
Saturday 2 December
Advent Carols
Sunday 3 December
A Festival of Nine Lessons
Enquiries
If you would like to discuss any aspect of the choral program at Trinity College, please email Director of Music Christopher Watson chwatson@trinity.unimelb.edu.au