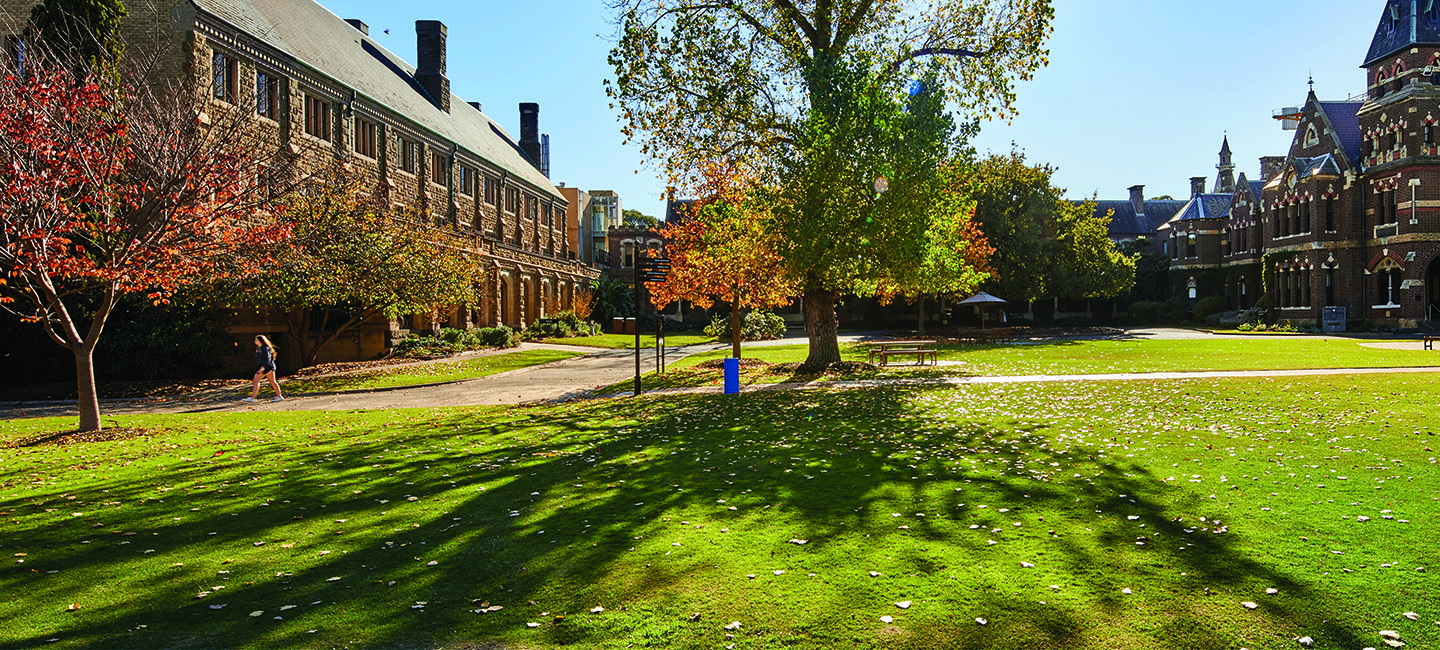 Special Collections
In addition to the academic and general collections, the Leeper Library houses rare books, illuminated manuscripts, and several special collections.
Books about Trinity College
One prized item is Trinitiana, a collection of works by and about Trinity College alumni that reflects the wide diversity of interests, experiences and achievements of former students and staff.
Old and rare books
The Library is listed in the Australia's Book Heritage Resources Project (ABHR) inventory
two books printed before 1501
331 items printed before 1801, including 28 pre-1640 titles and 75 pre-1700 titles.
In February 2014, Ian Donaldson and John Batt co-authored a fascinating article on volumes of literary interest in Trinity's early collections – including some of the College's rare and early Bibles and Books of Common Prayer. Full article here
Books on Anglicanism
The Mollison Library contains material relating to Australian Anglicanism, in particular Anglicanism in the state of Victoria. It contains 19th and 20th century church newspapers, including a complete set of the Church of England Messenger (1850-1966), biographies and Diocesan yearbooks.
The Library also holds special collections of papers of prominent Anglicans. These include the personal papers of Archbishop Frank Woods, the Reverend Dr Barry Marshall and the Reverend Dr Kenneth Henderson. The collection of Bishop Perry, first Bishop of Melbourne, is also notable and reflects his interests in reformation theology, history, geography and travel.
Music scores
The Library has specialist music score collections donated by Professor Peter Dennison and Australian composer Moneta Eagles.