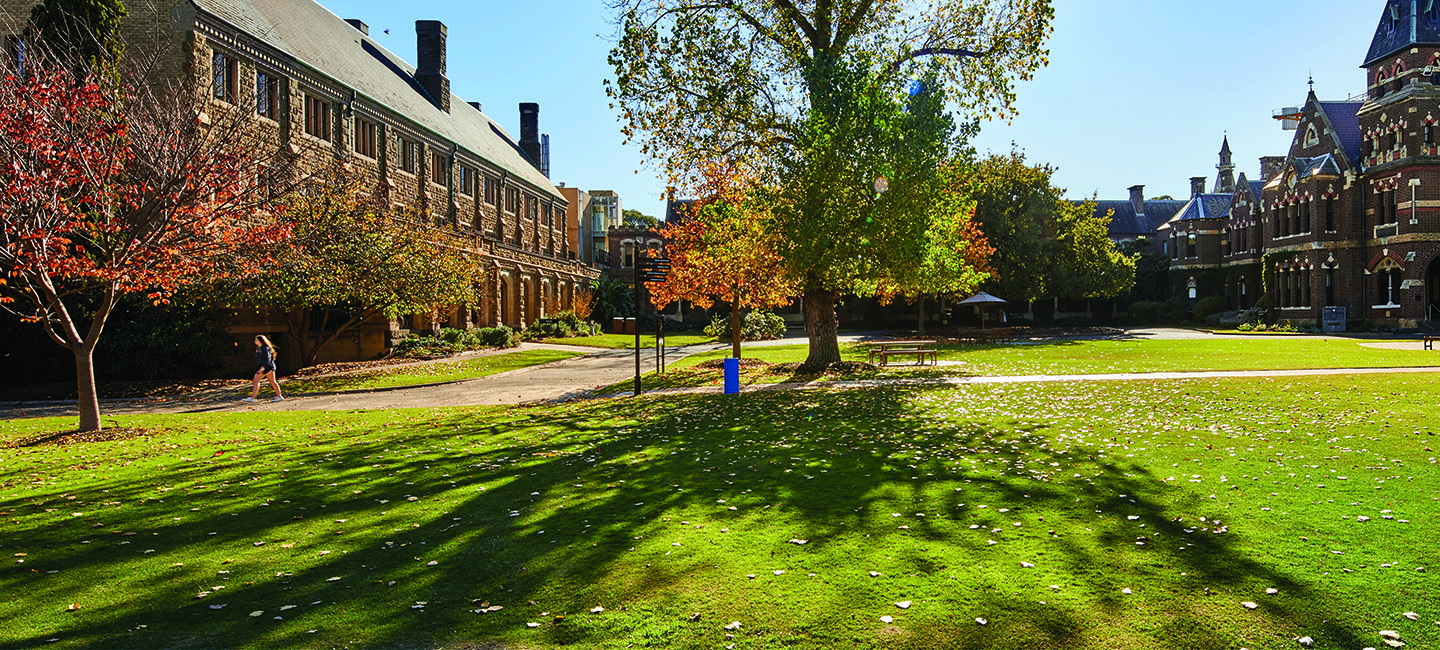 Join us at this year's Cordner Oration breakfast with Leigh Matthews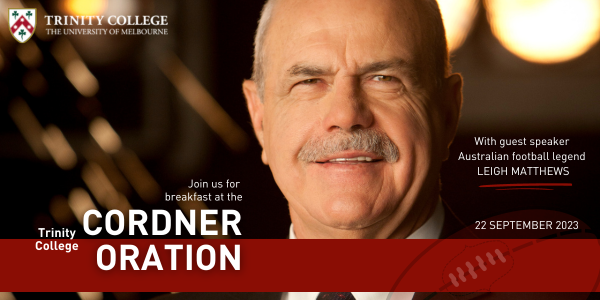 Please join us for Trinity College's annual Cordner Oration AFL Preliminary Finals Breakfast.
The event is named in honour of the Cordners, the footballing family whose association with Trinity College and the University of Melbourne has been unbroken since 1903. Generations of Cordners have represented University FC and Melbourne FC with distinction.
Our speaker at this year's Cordner Oration is Australian football legend Leigh Matthews.
ABOUT LEIGH MATTHEWS
Leigh Matthews is the youngest official 'legend' in the Australian Football Hall of Fame. As a player with the Hawthorn Football Club from 1969 until 1985, he was an eight-time club champion winner, four-time premiership player and a premiership captain.
He stepped into the coaching ranks at the Collingwood F.C. in 1986 and in 1990 took the club to its first premiership since 1958.
The Brisbane Lions were on the bottom when they appointed Matthews as their coach in 1999, and he took the Lions to three flags in succession (2001, 2002, 2003) and to runner's up in 2004.
Since retiring from coaching, Leigh has become a respected commentator on television and radio, and writes for the AFL website. He holds 'legend' status in the Sport Australia Hall of Fame.
EVENT DETAILS
7.30 – 9am, Friday 22 September 2023
Trinity College Dining Hall, 100 Royal Pde, Parkville VIC
Bookings close COB Friday 15 September
$50 per person (includes breakfast)
For enquiries, contact events@trinity.unimelb.edu.au