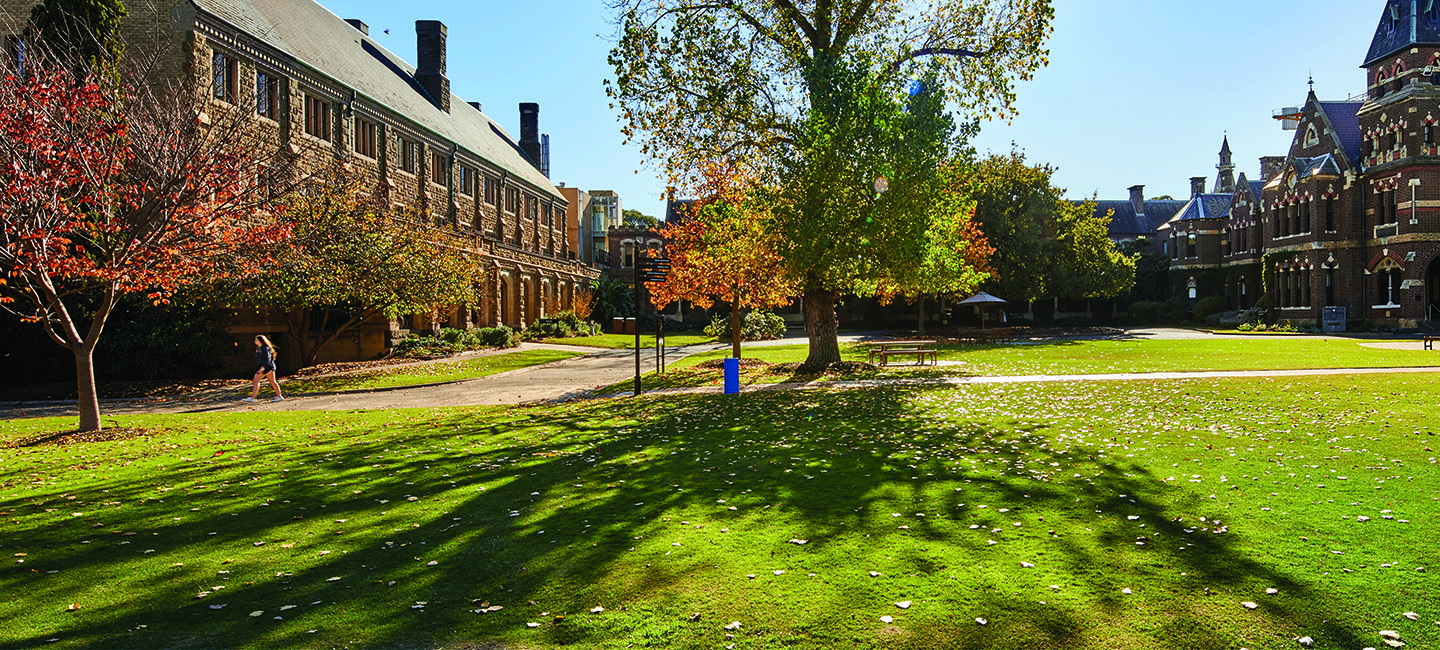 Join us for the Biennial Barry Marshall Memorial Lecture, presented by Dr Lynn Cohick.
Join us for the Biennial Barry Marshall Memorial Lecture, presented by Dr Lynn Cohick, Distinguished Professor of New Testament and Director of Houston Theological Seminary at Houston Christian University.
Held bi-annually near the anniversary of his death, this lecture is named in honour of former College Chaplain and Theological School lecturer, Barry Marshall. Click here for more information.
Date: Tuesday 31 October, 2023
Time: 7.30 – 9pm
Venue: Buzzard Lecture Theatre, Evan Burge Building | Trinity College, 100 Royal Parade Parkville VIC 3052
Cost: Free, but bookings essential.
RSVP: By COB Tuesday 24 October
Enquiries: Briony O'Halloran | events@trinity.unimelb.edu.au |
03 8341 0216
Drinks and canapés provided following the lecture.
Parking is not available on College grounds.
"BIRTHING THE VIRTUES: ANCIENT FEMALE MARTYRS, ENDURANCE, AND THE HOPE OF RESURRECTION"
Female martyrs in the Early Church, including Thecla, Perpetua, Felicitas, and Blandina, paid the ultimate price for their faith, and in so doing shaped Christian worship and doctrine. They endured a martyr's end because of their hope in bodily resurrection. Endurance was thought to be a female virtue, typified by a woman enduring childbirth. This lecture will explore how Christians embraced endurance as a virtue for men and women, challenging the gender-constructed virtues and the imperial values of the wider Roman world.
ABOUT THE LECTURER
Dr Lynn Cohick received her bachelor's degree from Messiah College in Grantham, Pennsylvania, and her PhD in New Testament and Christian Origins from the University of Pennsylvania in Philadelphia. She served as department chair and dean at Wheaton College, as well as provost and dean at Denver Seminary. Cohick has also taught church leaders at Nairobi Evangelical Graduate School of Theology in Kenya. She was appointed to Houston Theological Seminary in 2023. Her research includes work on Ephesians and Philippians, as well as a recent book co-authored with Amy B. Hughes entitled "Christian Women in the Patristic World: Their Influence, Authority, and Legacy.