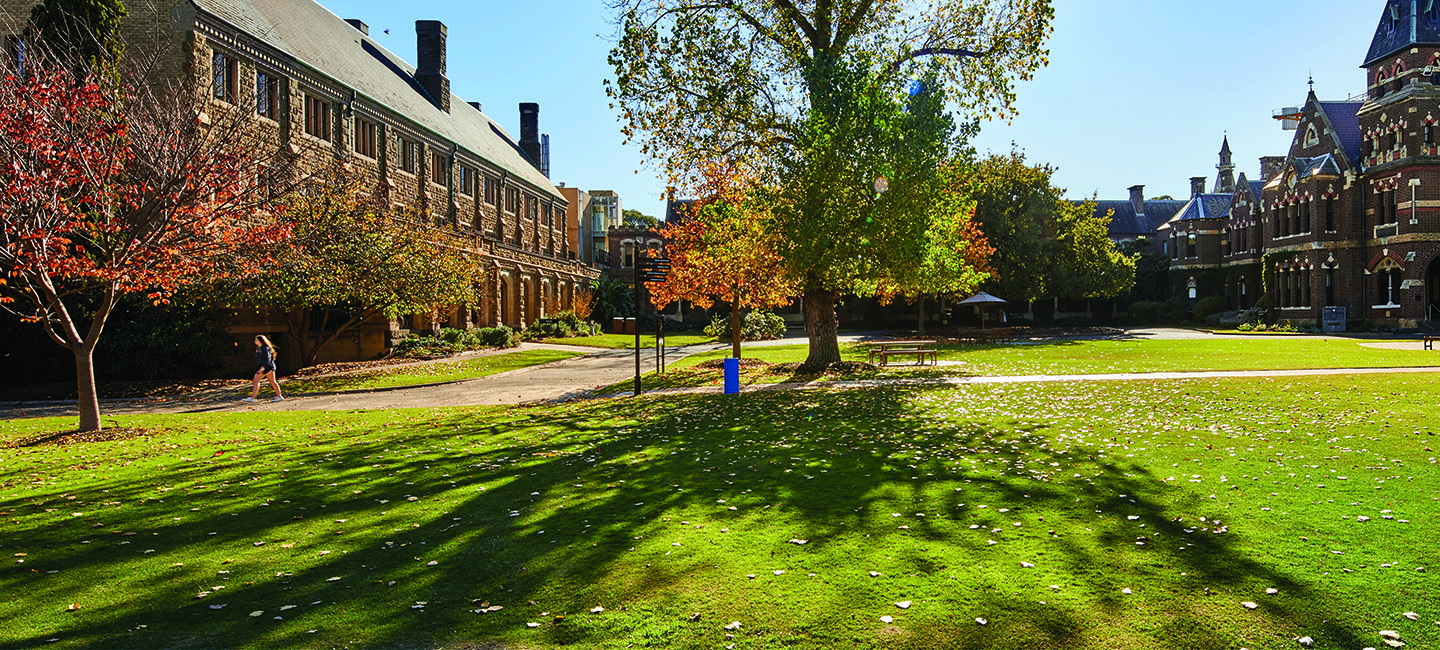 Applications
Choral scholars at Trinity College combine the singing of the weekly services in the Chapel with an exciting array of recordings, concerts and tours outside term.
The Choir of Trinity College is one of the finest liturgical choirs in the southern hemisphere. All of our choral and organ scholars receive an annual stipend, currently worth $4500, free dinner in college on rehearsal and service days, free singing lessons and heavily subsidised touring, recording and concert opportunities. Choristers who are also members of Trinity's Residential College are eligible for additional scholarships. The Director of Music can give you more details of these scholarships at the time of your audition.
Choir membership is open to anyone studying at one of the universities in Melbourne. While many singers study at the University of Melbourne, there are others who study at Monash, RMIT, Swinburne and elsewhere.
All things being equal, we will favour those who are also applying for the Residential College at Trinity and the University of Melbourne.
Choir Auditions
If you're interested in joining our choir, the Director of Music is always keen to meet and hear singers and organists who have enjoyed their time in choirs at school and wish to continue singing or playing the organ while at university.

If you wish to apply for an audition please complete the form below and we will contact you to arrange a time.
If you have any questions, please contact our Director of Music, Christopher Watson, at music@trinity.unimelb.edu.au
For the audition, you will need to bring an accompanied classical song or aria that you feel shows your voice to its best advantage. You will also be given some vocal tests and sight reading. A pianist is provided.
Weekly commitments during semester
Sunday: 3pm - 6pm rehearsal & Evensong
Tuesday: 7.30pm - 10pm rehearsal
Thursday: 5.20pm - 9pm dinner & rehearsal
Plus special services such as four concerts in Melbourne per year, Tenebrae, the Founders & Benefactors dinner, and our carols services.