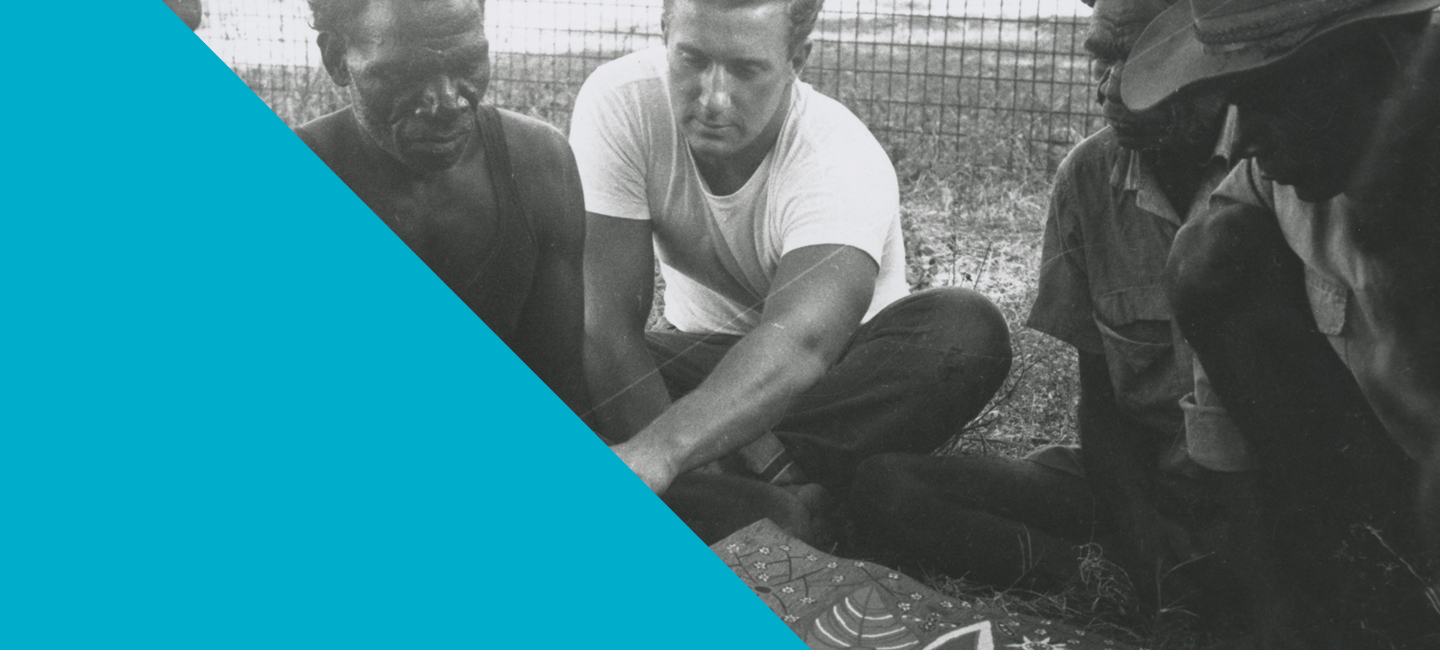 Revealed
This incredibly significant collection of barks from the formative years of the Aboriginal land rights movement, speaks to us across the decades as both great works of art and a cultural heritage that continues to the present day.
4 June - 5 Sep 2019
This incredibly significant collection of bark paintings from two communities in North East Arnhem Land is both rich in cultural and artistic traditions.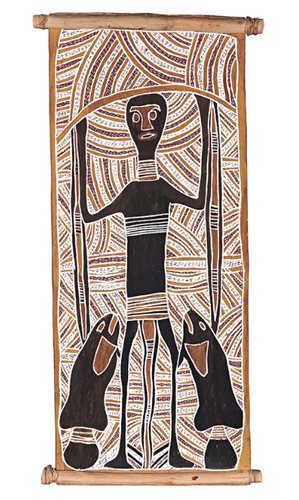 In 1963, Yolngu elders had presented the Yirrkala bark petitions to Australia's federal parliament asserting their traditional custodianship of country. This was a pivotal moment in Australia's march towards Indigenous reconciliation.
The Castan family have shared this path towards land recognition. The late Ron Castan AM QC was involved in the Gove land right case in 1971, before a career-defining role as senior counsel representing Eddie Mabo in abolishing the notion of terra nullius in 1992.
Formed by Ken Neybert, a young American collector in the mid-1960s who recognised the beauty in Yolngu bark paintings, Anita Castan acquired the collection in the US and returned it to Australia. It remains a deeply important body of art works for the Yolngu communities who produced them
Mawalan Marika, (c.1908-1967), Djambuwul, 1965, earth pigments on bark
Trinity College Art Collection, AC 000778
© Estate of the artist licensed by Aboriginal Artists Agency Ltd, 2019.