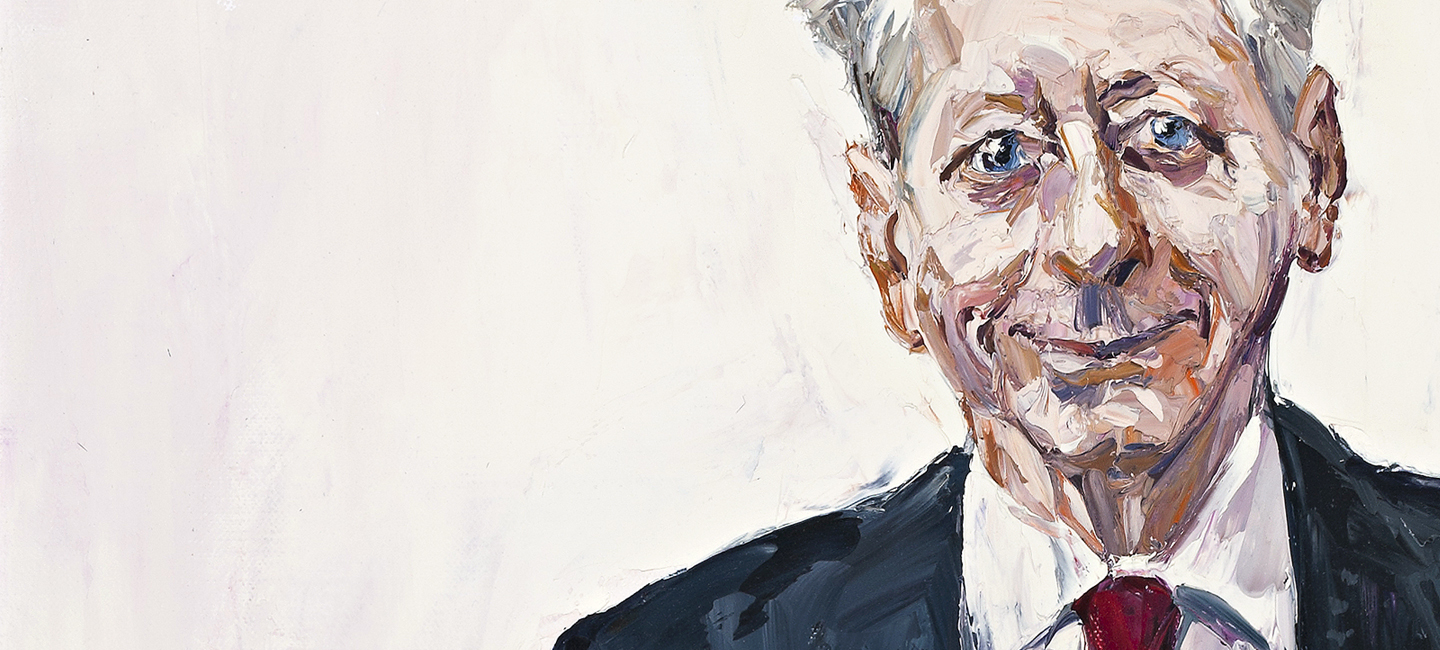 Be Brutal: Nicholas Harding
Nicholas Harding is one of Australia's most celebrated artists. He has been awarded the Archibald prize, the Archibald People's Choice award, the Kilgour prize and the Dobell drawing prize amongst others. His work crosses portraiture, landscape and still life. - Maria Stoljar
8 October - 19 December 2019
Renowned as one of Australia's most dynamic portrait artists, Nicholas Harding has been a finalist seventeen times in the Archibald Prize, winner of the prestigious award in 2001, as well as being a multiple-finalist in the Sulman Prize and Wynne Prize.
His work is held in numerous state and national collections, including the National Gallery of Australia National Portrait Gallery ,Art Gallery of NSW, Art Gallery of South Australia, Newcastle Region Art Gallery, Maitland Regional Art Gallery and Tweed River Regional Art Gallery.
In 2016, Harding was commissioned to produce a portrait of College alumnus William Cowan AM (TC 1963); a work that was subsequently included in select exhibition of his portraits at the National Portrait Gallery in October 2017.
Be Brutal: Nicholas Harding is a bespoke exhibition of portrait works in oil and gouache from the artist's own collection. The exhibition takes it title from the advice given to Harding whilst he was painting the portrait of highly-acclaimed Australian artist John Olsen. It was the one piece of advice he imparted.
See photos from the exhibition opening here.