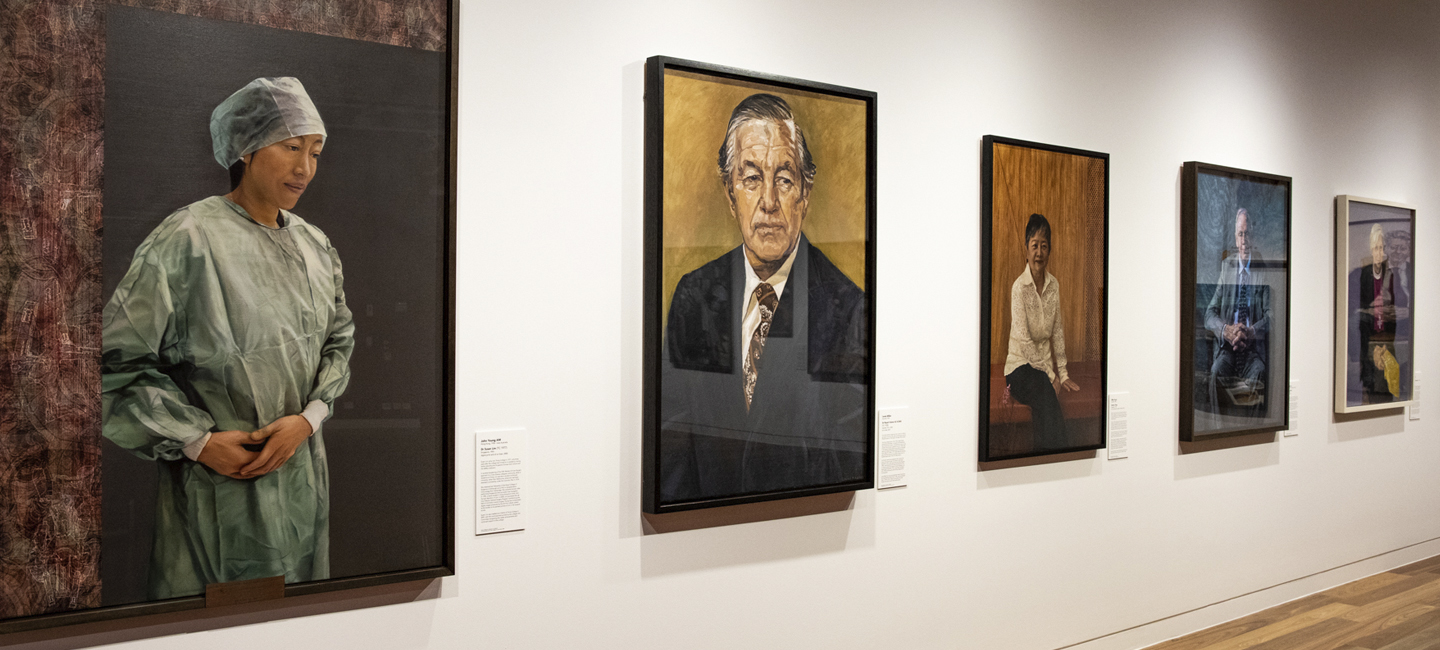 Face Me: Portraits of a Collegiate Community
'I firmly believed that the College was an institution which should, and could, develop a fine art collection over a period of time'.
- Professor Robin Sharwood, Fourth Warden, Trinity College, 1965-73.

2 May - 14 November 2023
Face Me - Portraits of a Collegiate Community brings together a selection of works from Trinity College's highly regarded collection of Australian portraiture, normally only seen by the college community in the Dining Hall.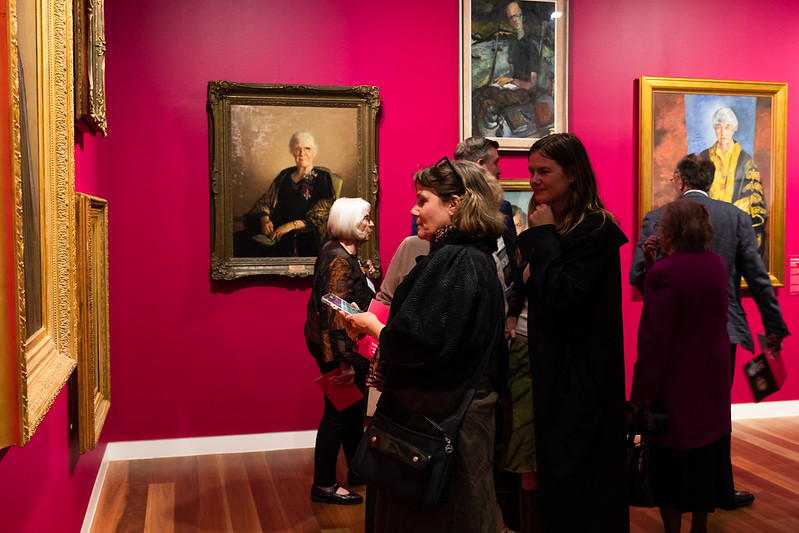 Founded in 1911 with the commissioning of Rupert Bunny by Trinity's alumni to paint the college's inaugural Warden, Dr Alexander Leeper (1876-1918), the collection has grown and evolved to encompass some of the finest Australian portrait artists of the last century, from William McInness, Arthur Boyd and Judy Cassab to recent Archibald Prize winners Yvette Coppersmith and Peter Wegner.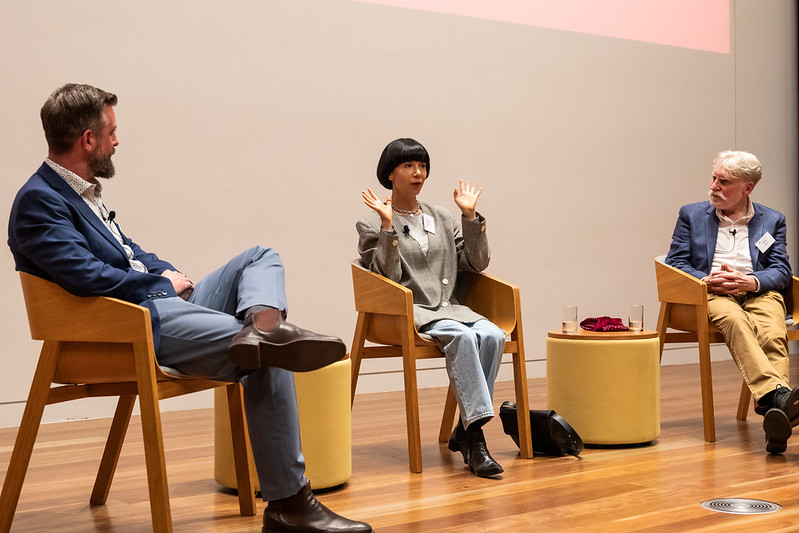 From distinguished subjects who have helped shape the college over its 150 years, as well as the wider Australian society, to eminent artists, this exhibition offers a rare opportunity to enjoy an outstanding selection of one of Australia's finest collegiate portrait collections.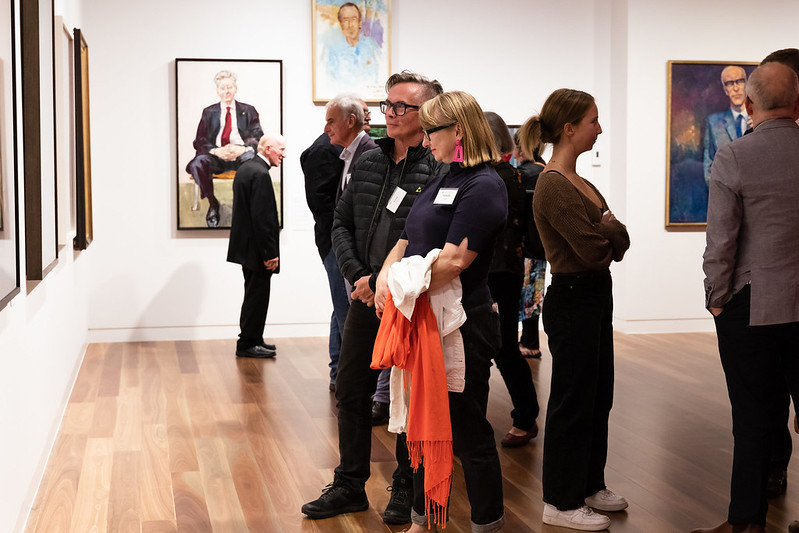 See more photos from the exhibition opening here!
banner image:
Yvette Coppersmith, Rupert Myer AO, 2012, oil on canvas, Trinity College Art Collection | Peter Wegner, Bishop Kay Goldsworthy, 2015, oil on canvas, Trinity College Art Collection.