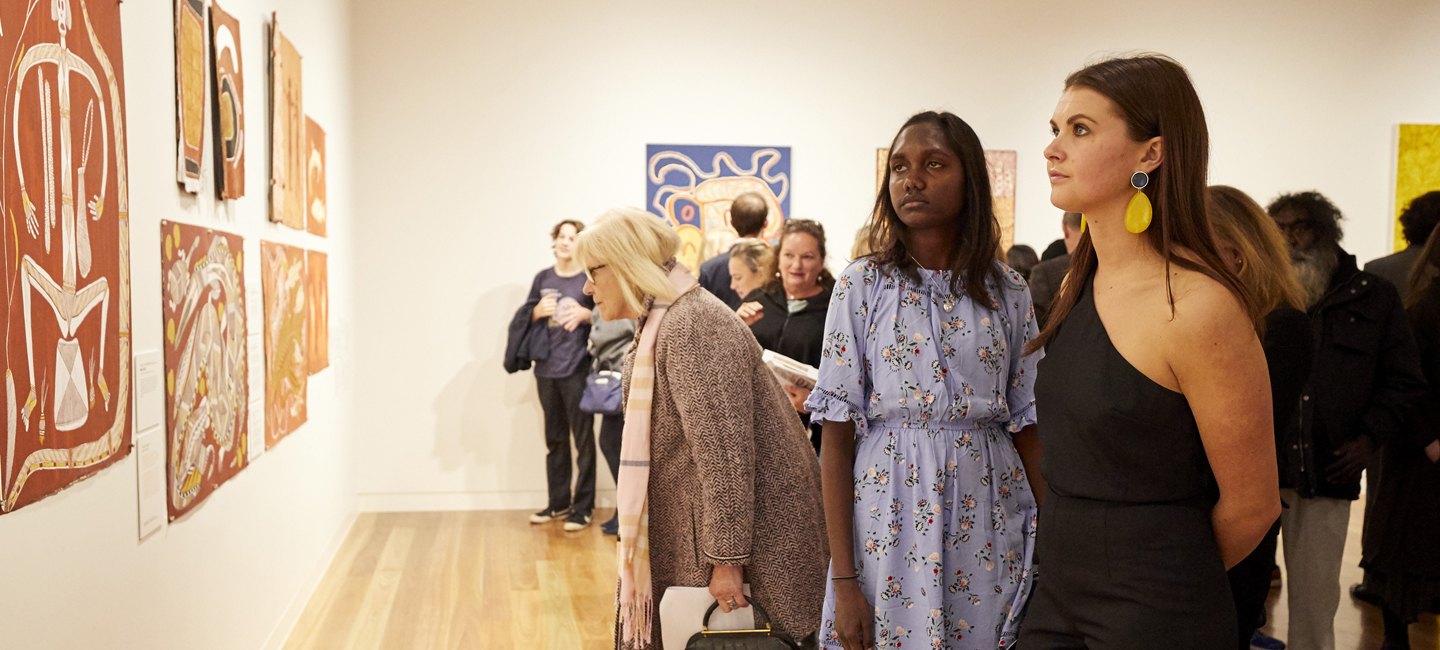 Barring-bul
In collaboration with the Melbourne Indigenous Transition School (MITS), Barring-bul draws together a collection of artworks from the Northern Territory and Victoria to showcase the breadth of artistic practice from the communities with whom they work.
12 June 2018 - 30 November 2018
Barring-bul. The term - meaning 'Many Walks' - is shared across the Woiwurrung and Boonwurung language groups of peoples from the Kulin Nation that lived in and around the area that today we know as Melbourne. To those of the Kulin Nation, this country is, and always will be, home.
As Warden and CEO of Trinity College, I am delighted to welcome you to enjoy this stunningly beautiful assemblage of Australian Indigenous art works, co-curated in parternship with the Melbourne Indigenous Transition School.
Barring-bul is very much an exhibition that exemplifies the notion of 'many walks'. With works drawn from the respective remote Indigenous communities and country that MITS' own students call home, alongside contemporary works by local Victorian Indigenous artists, the exhibition provides an incredibly rich showcase of MITS activities in preparing students for secondary education.
It is with respect that I acknowledge that Trinity College stands on Kulin Country, and with great pleasure that I invite you to visit our Parkville campus and enjoy the exhibition, Barring-bul.
Prof Kenneth Hinchcliff
Warden and CEO
Trinity College
The exhibition is open from 12 June 2018 to 30 November 2018 on Tuesdays and Thursdays from 10am to 4pm, or by appointment. All works are available for sale with proceeds supporting MITS' inaugural Rona Pamkal scholarship.
To view photos from the exhibition's opening, click here