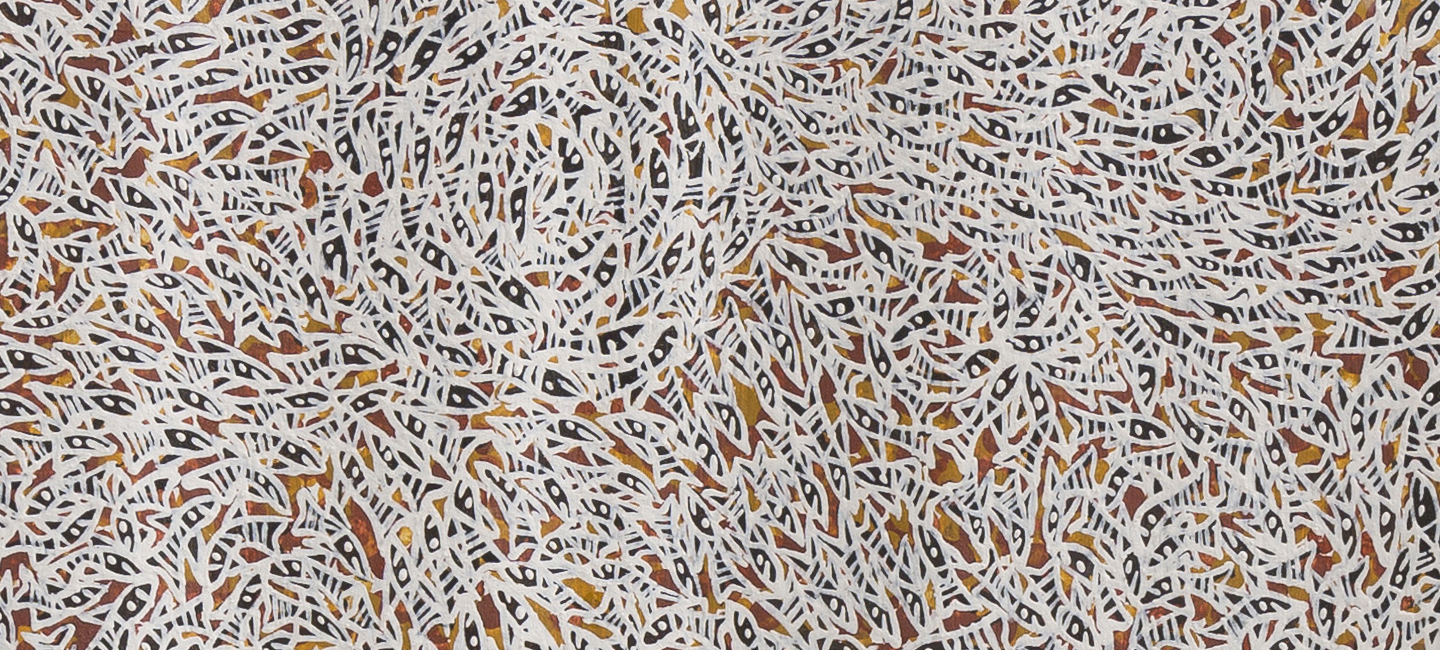 Miwatj Collection
Trinity's holdings of Australian Aboriginal art are both a wonderful visual expression of culture and an important commitment to our relationships with the Yolngu peoples of north-east Arnhem Land.
In 2001, Trinity's first two Indigenous students commenced in residence and with them, the impetus to foster a collection of Aboriginal art.
The Miwatj - the 'sunrise country' - is the term given to that area of far north-east Arnhem Land, the traditional lands of the Yolngu peoples.
The College's fledgling Aboriginal art collection was given direction and intent in 2007, through a signficant suite of works on paper by the late Yolngu artist Wandjuk Marika.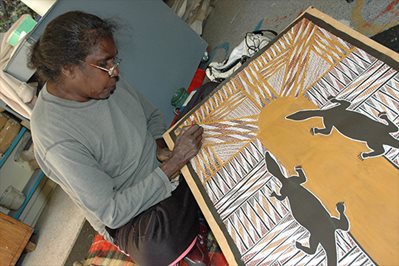 Over the past decade, other artist members of the Marika family have stayed as Visiting Indigenous Scholars, sharing the traditional practice with the student community.
Today, the primary focus of collection development with this aspect of the College's broader art holdings centres around the Yolngu art from Yirrkala, NT, and the surrounding areas.
---
On Sunday 25 November 2018, Trinity hosted an art symposium on Aboriginal art and Knowledge Engagement, as part of the Indigenous Higher Education Conference hosted by the College.
---
Banner image: Wukun Wanambi, Destiny, earth pigment on stringybark, undated
Inset image: Visiting artist Rarriwuy Marika at work, Trinity College, 2008