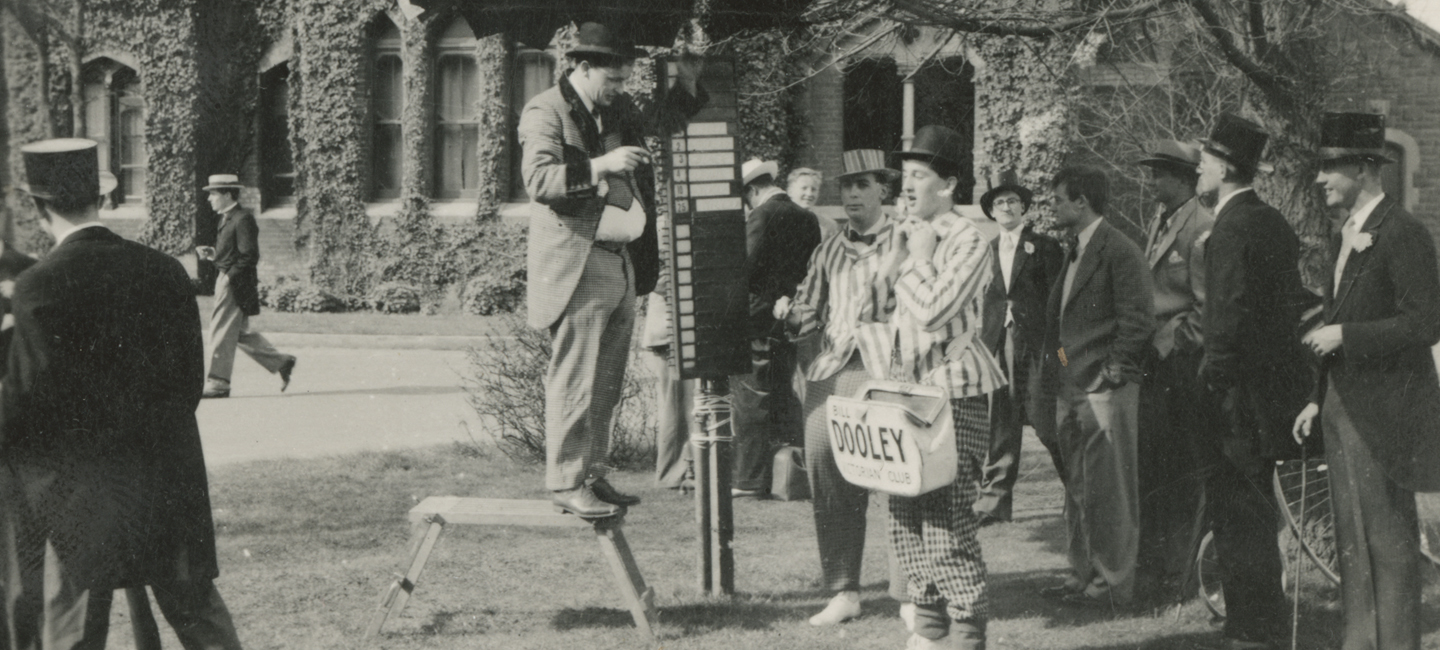 Archives & Heritage
Trinity College's Archives play an important role in documenting the past, in order to better inform and shape our future.
As the oldest of the University of Melbourne's residential colleges, Trinity's archives is an important and significant collection of papers and objects that document the history of the College, from the mid-19th century through to the present-day.
The archives' primary focus is to acquire, catalogue and retain material that records the decisions of governance, administration, and the student experience of collegiate living at Trinity.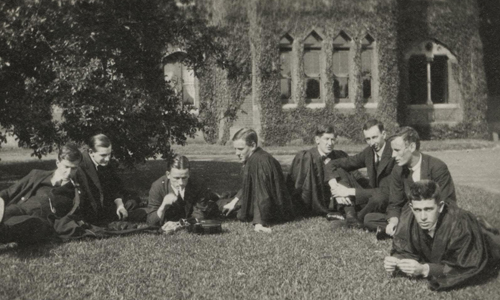 College documents, publications and records
correspondence and papers that document the establishment of the College records of Council committee memberships and Council meeting minutes
Annual Reports
correspondence files and records from past Wardens
records of student enrolments, minutes and proceedings of the student sports and other societies
copies of the College magazines Fleur-de-Lys and Trinity Today
College Chapel records - baptisms, marriages and funerals
records up to 1961 of the Trinity Women's Hostel (Janet Clarke Hall)
archival photographic holdings
architectural drawings and plans of College buildings and landscaping.
Items from private collections of prominent individuals
The College has limited capacity to consider personal papers relating to prominent alumni beyond their time at college. Where alumni have achived significant or national standing, it is encouraged that their papers be placed with state or national collecting institutions that can best accomodate research access.
Can you add to the collections?
We welcome receiving offers of donations of college memorabilia that might strengthen our existing holdings and enable to us to tell our story.
From time to time we add new objects to our collection if they meet the guidelines set out in our Collections Policy. The Archives collects objects that relate specifically to Trinity College, its history, and the experience of our community during their years at college.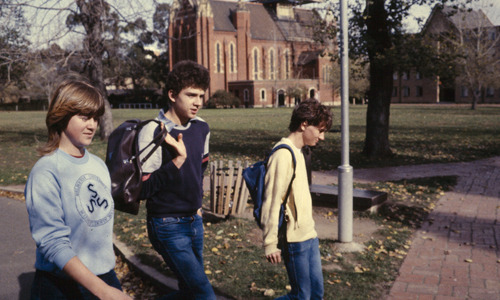 If you wish to donate items to the Archives, please contact the Rusden Curator at the details below:
Dr Benjamin Thomas
Rusden Curator, Cultural Collections
(03) 9348 7121
curator@trinity.unimelb.edu.au
The College also welcomes financial donations to assist with the restoration and preservation of archival materials. Contact the Advancement Office by email, or by phone +61 3 9348 7116